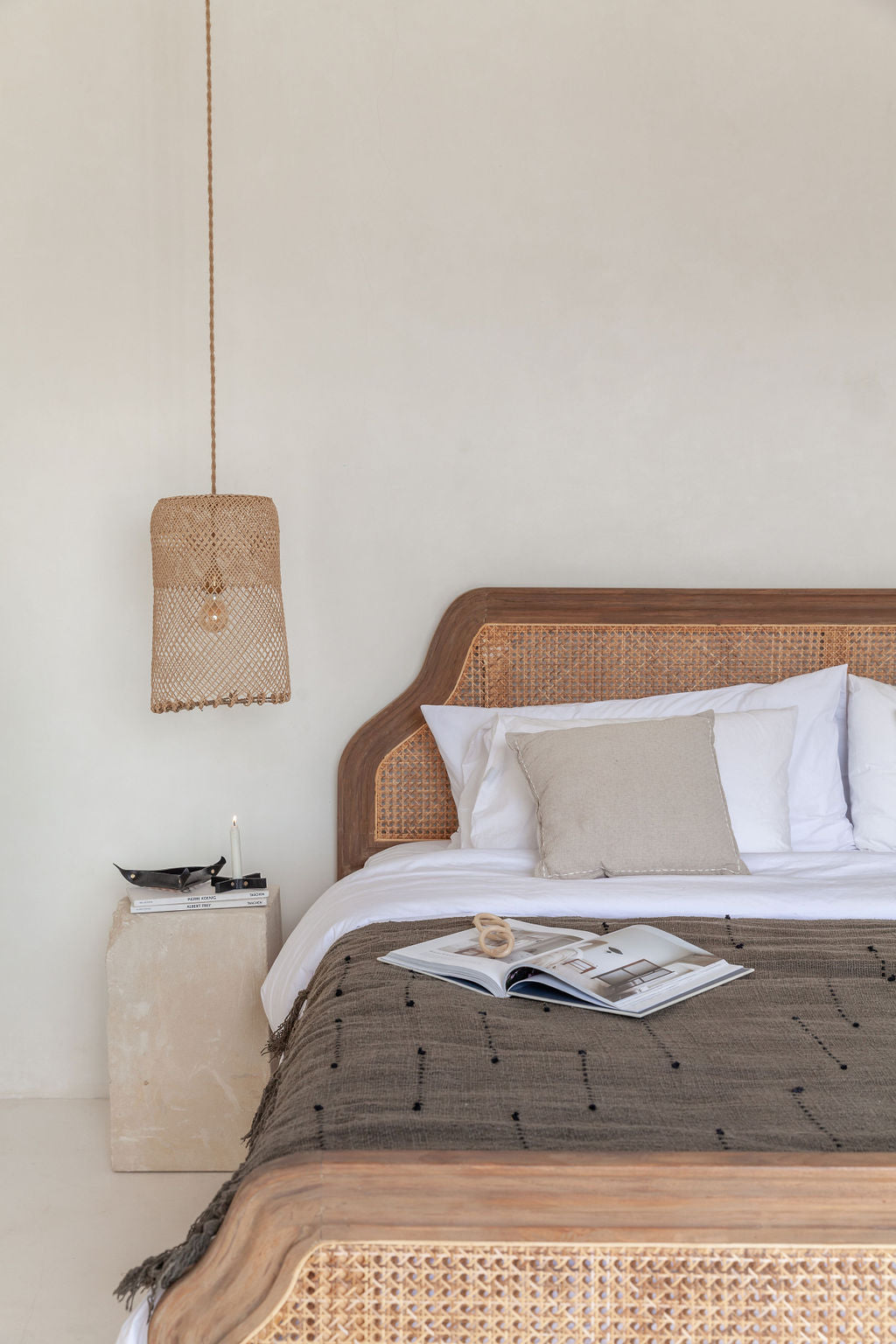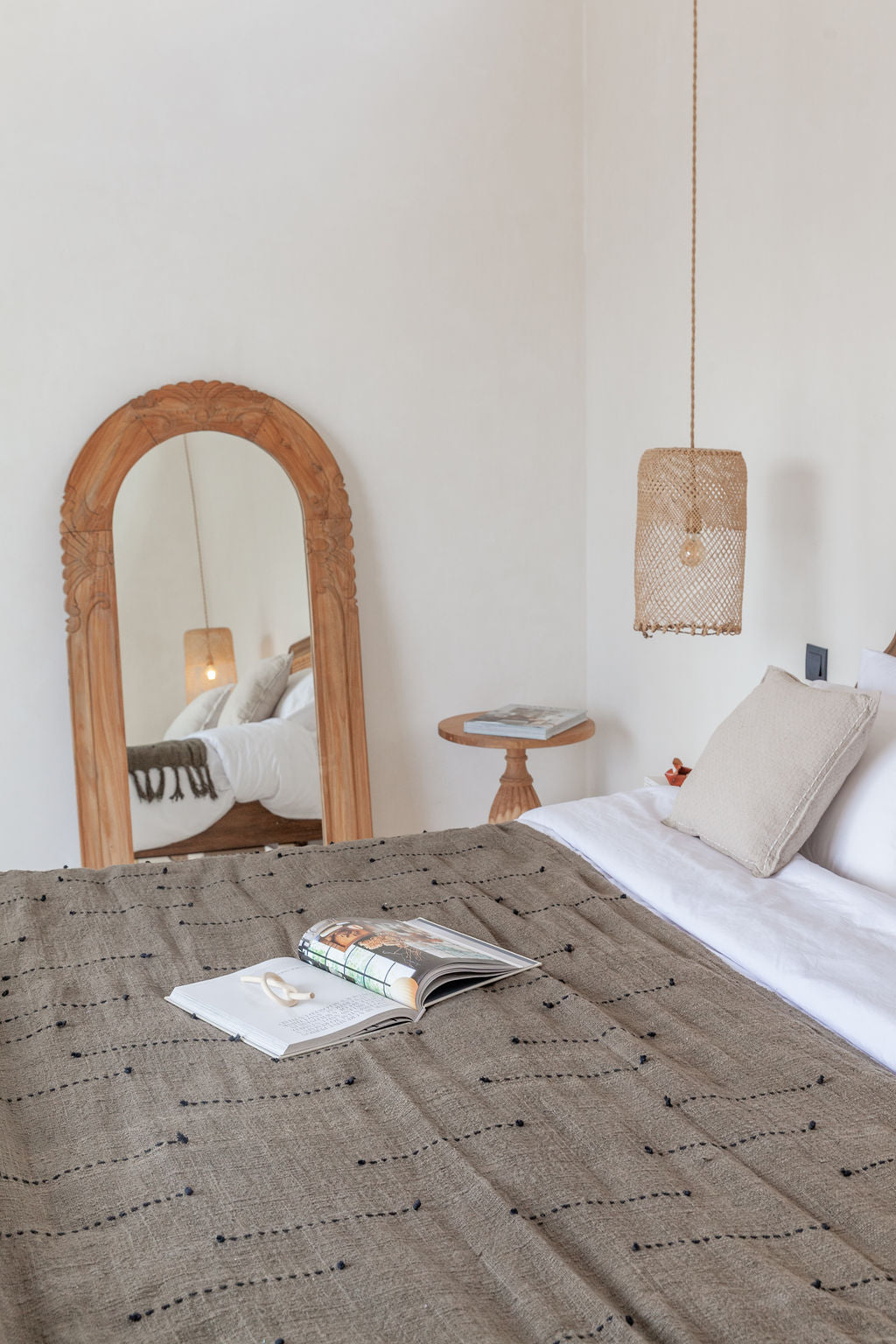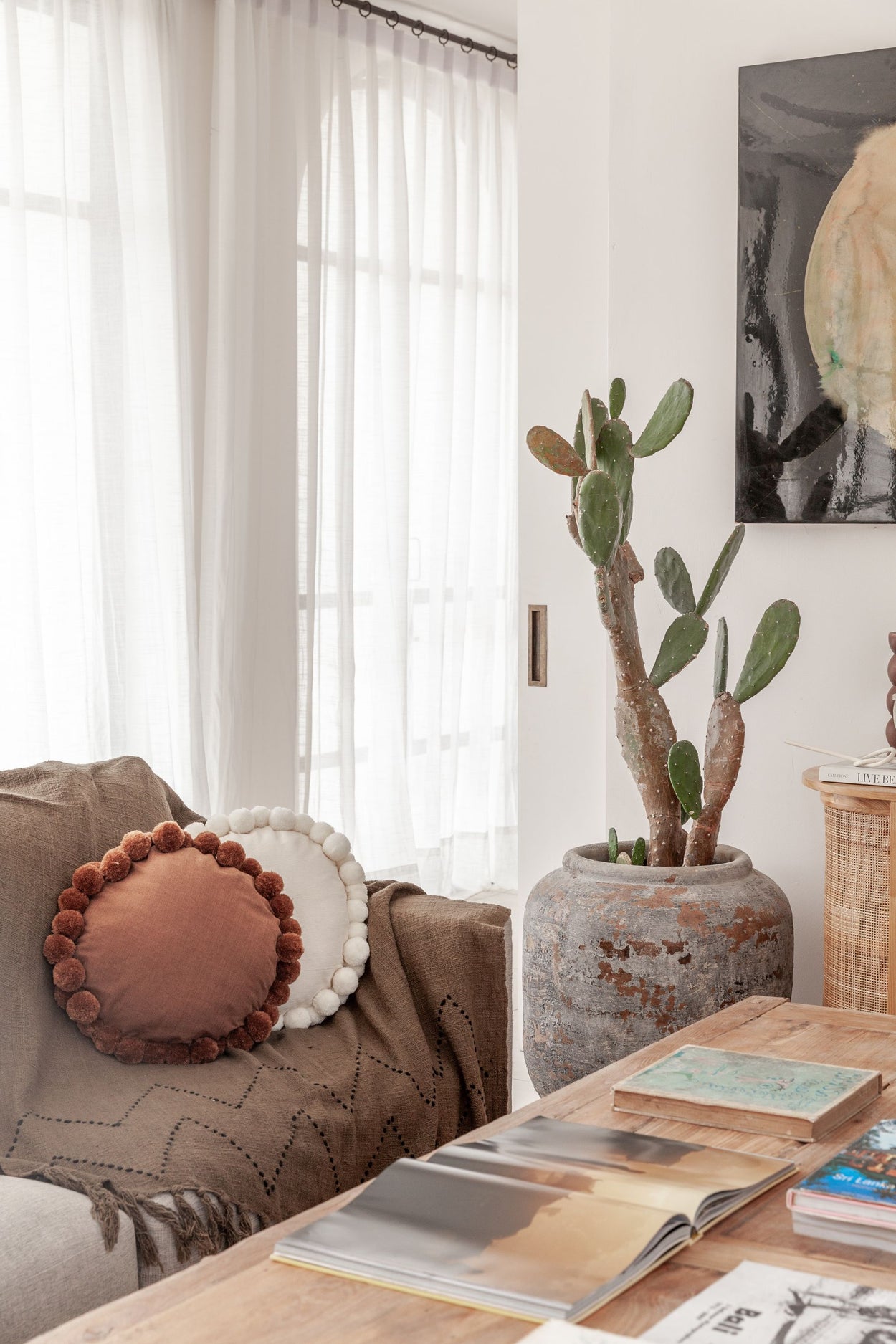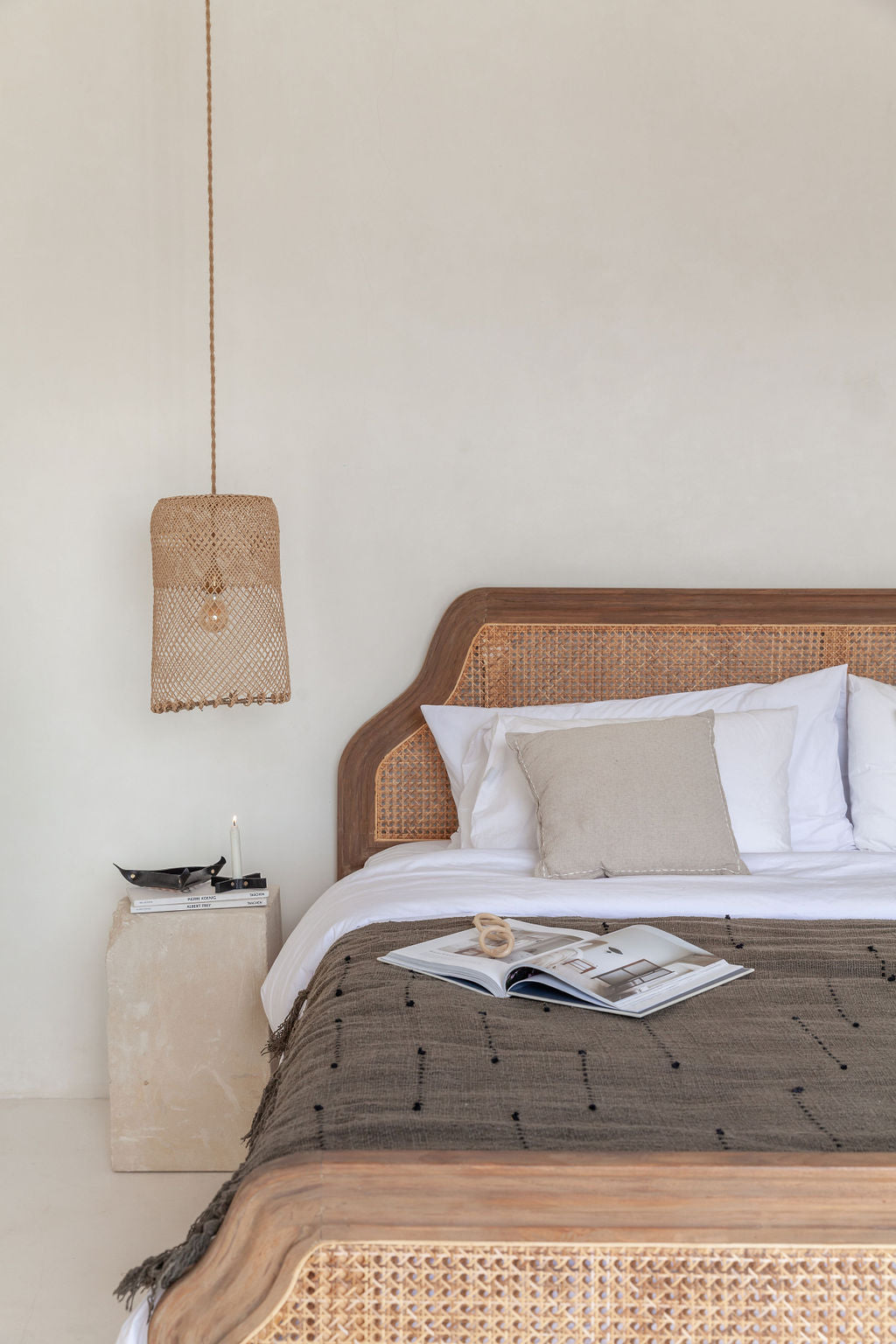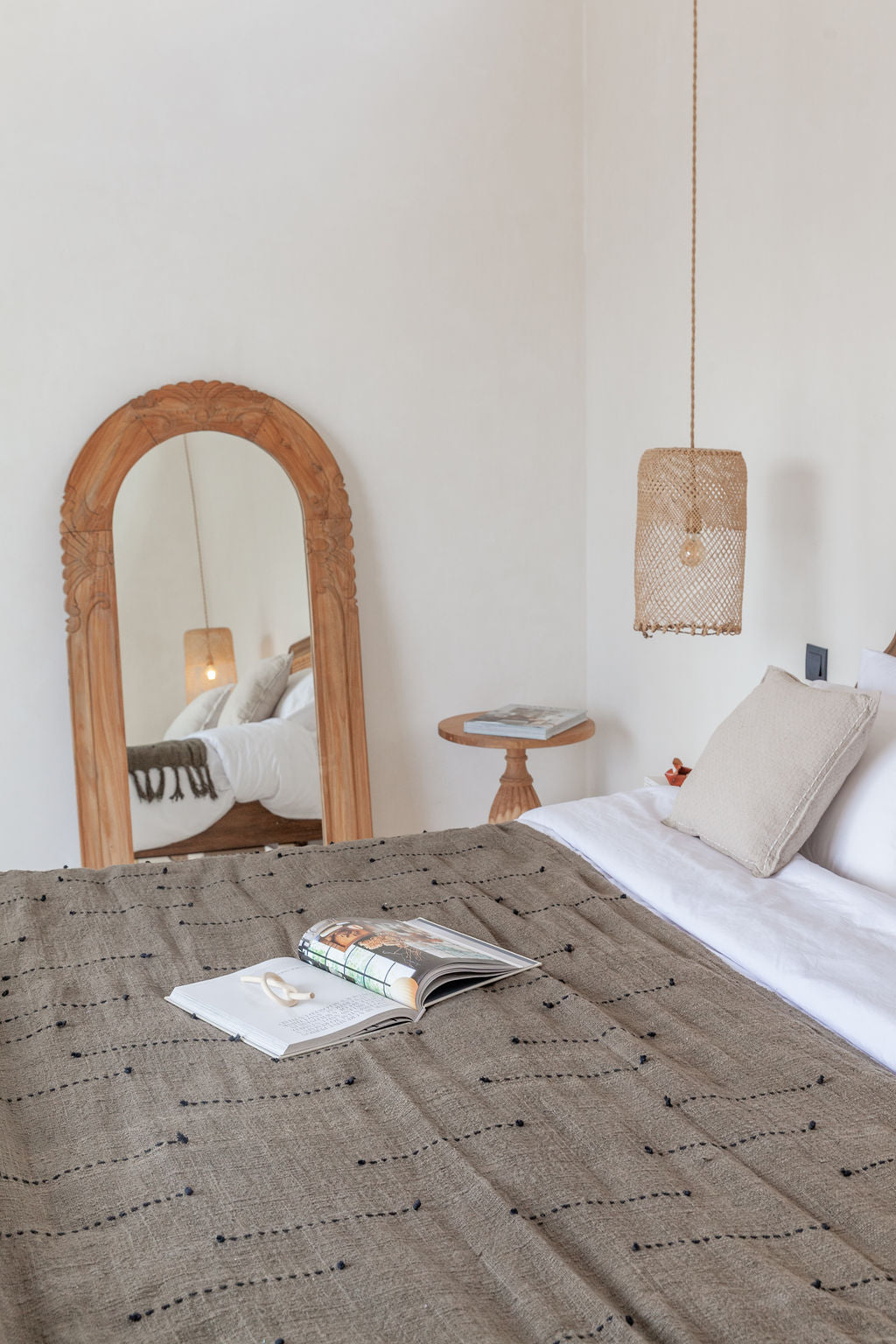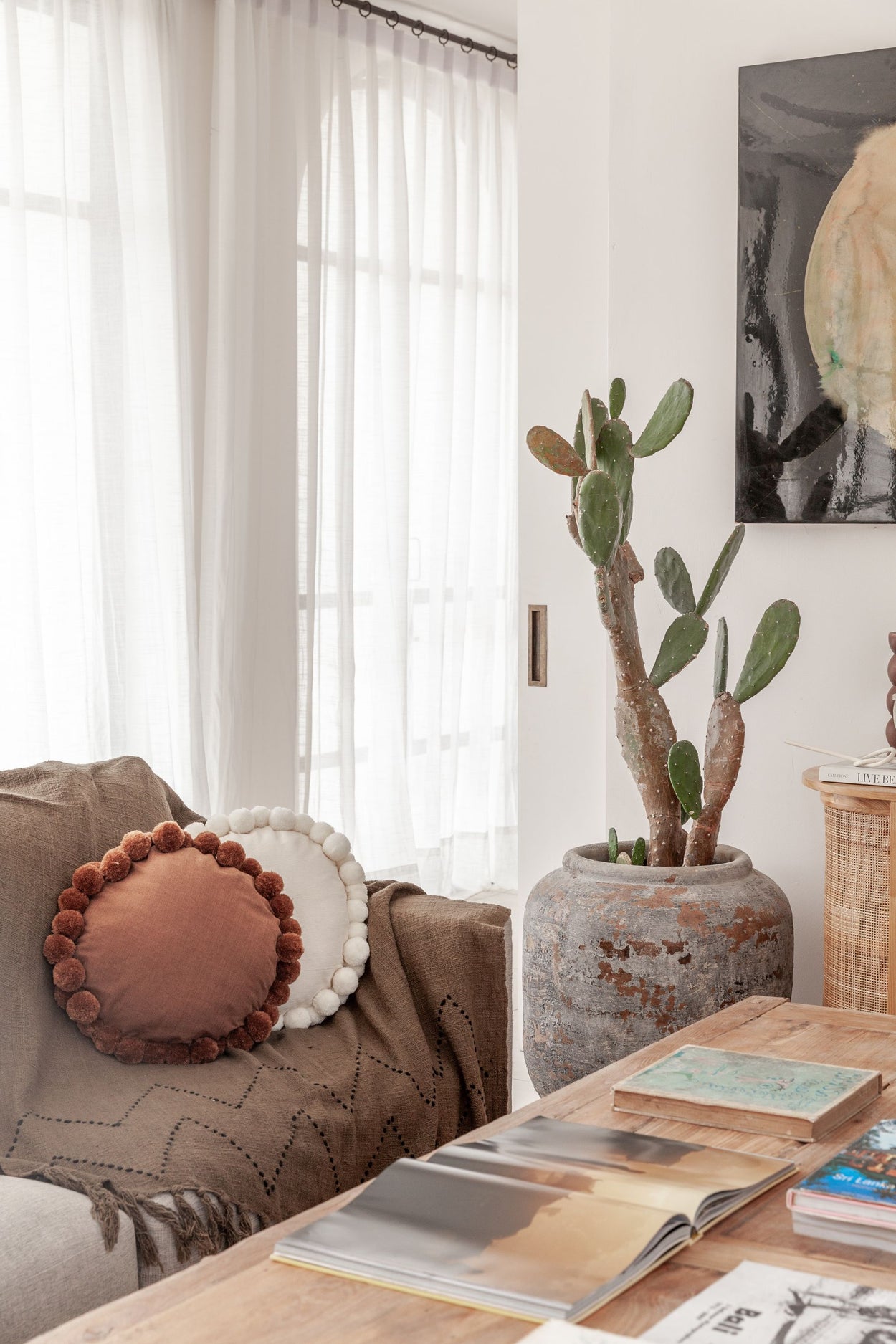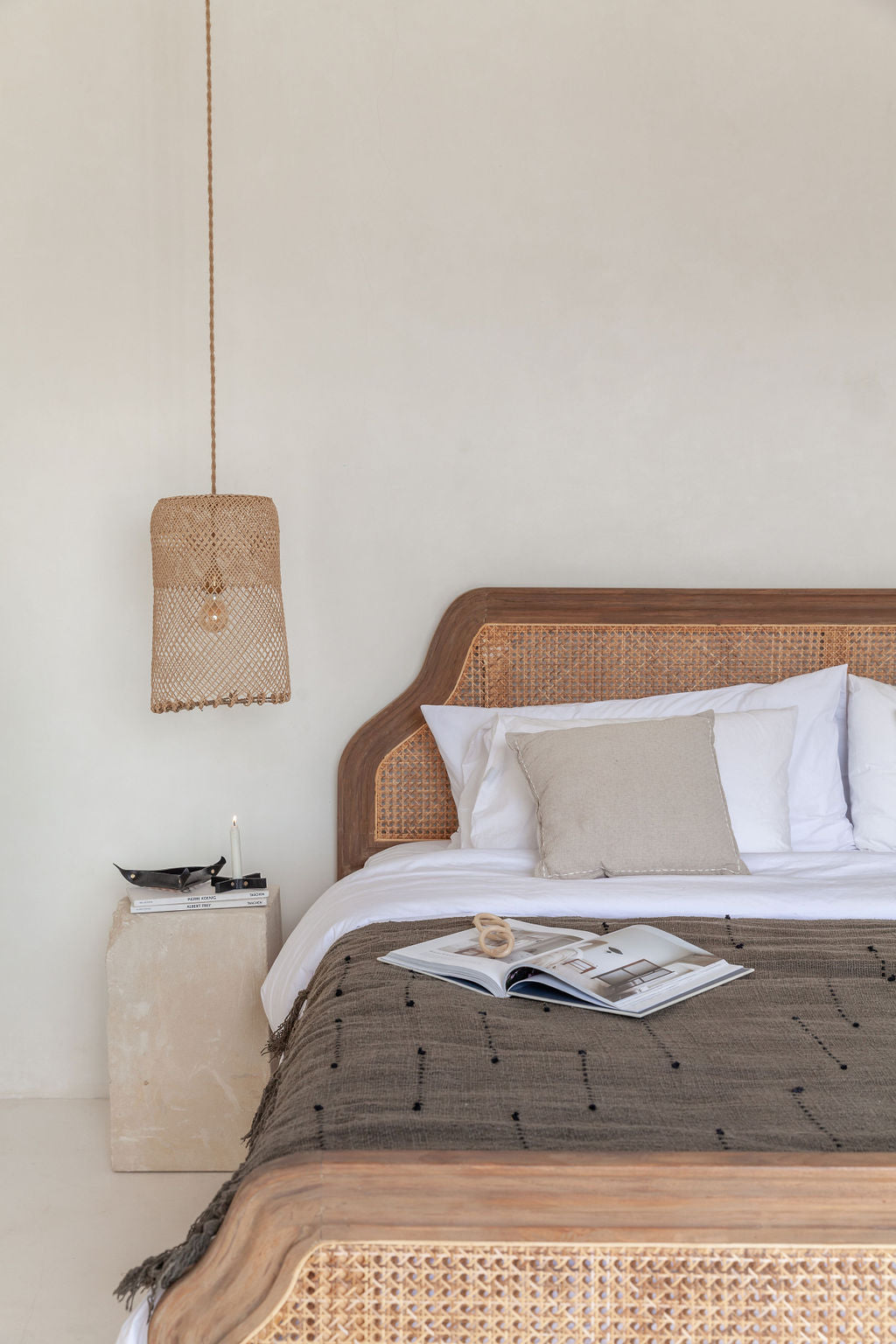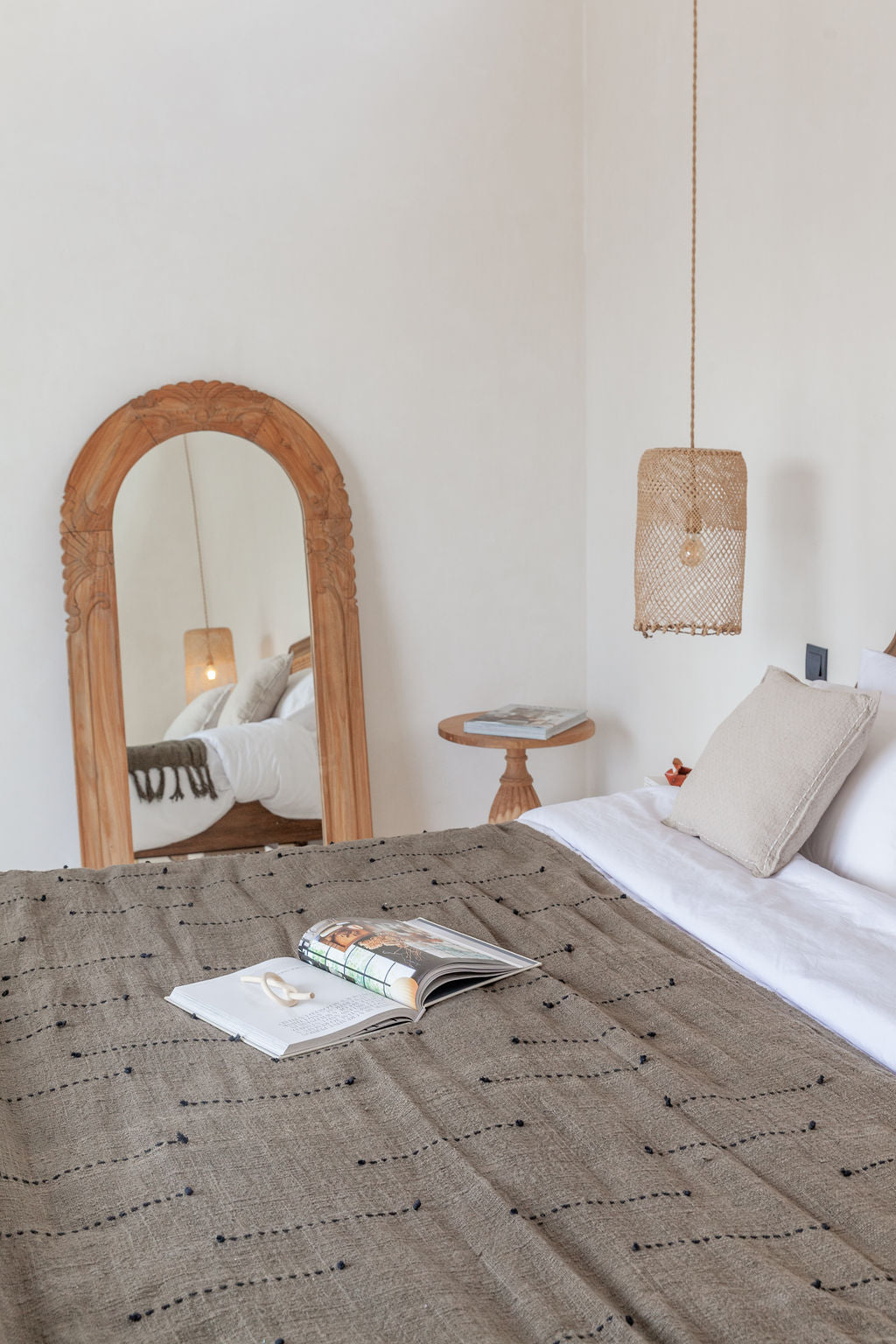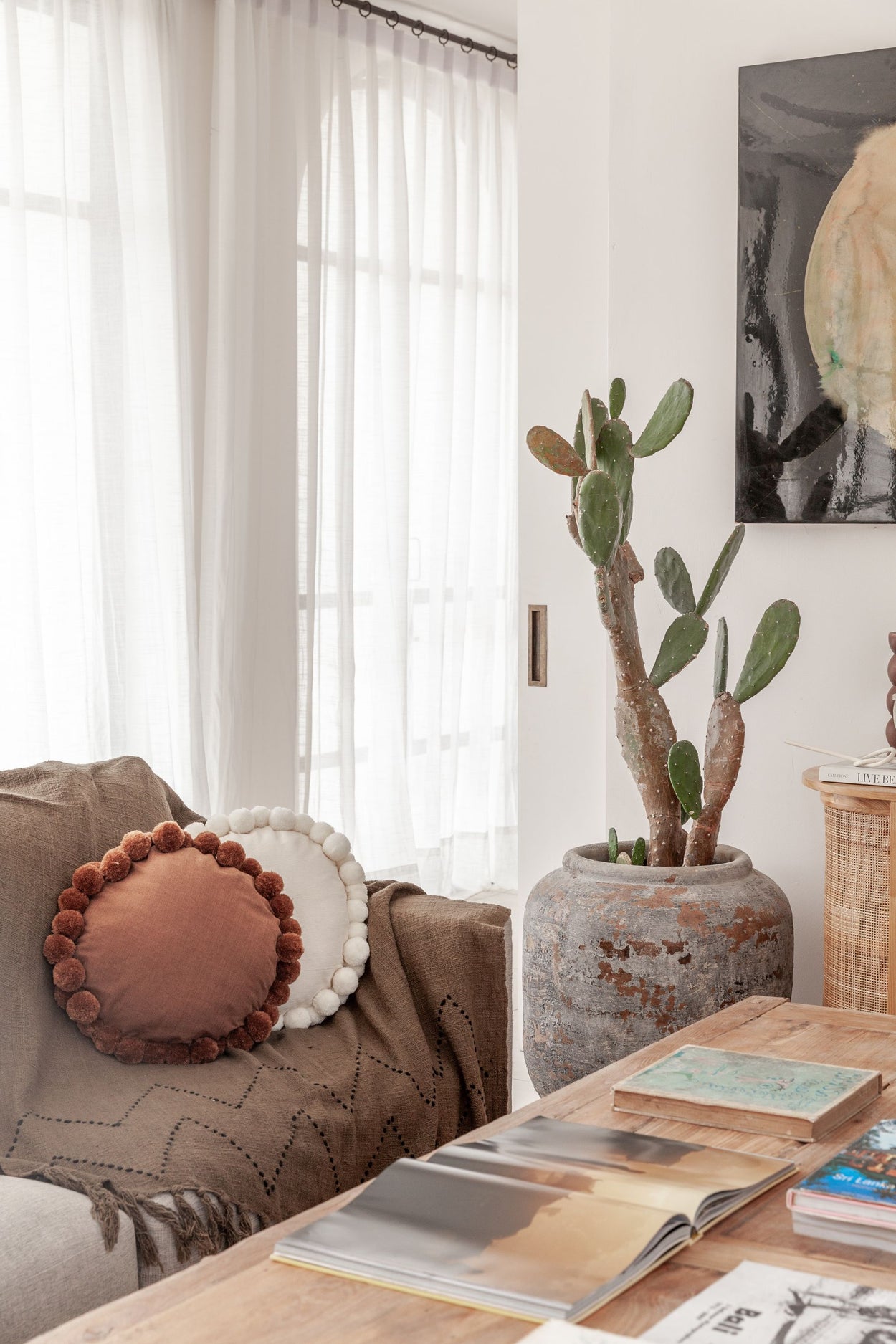 Hand Loomed Olive Blanket in Lines Motif PREORDER
Translation missing: en.product.item.price.price_per_unit_html
Description
Add a touch of subtle sophistication and warmth to any space with this hand-spun, hand-loomed, 100% organic cotton blanket. Its soft hand and neutral palette allows you to easily upgrade the coziness of your bed, couch or arm chair.
This olive blanket features a hand stitched black lines motif guaranteed to impress.
*blanket ships ~4 weeks after order is placed.
Size
80"x58"

Materials
Organic Cotton