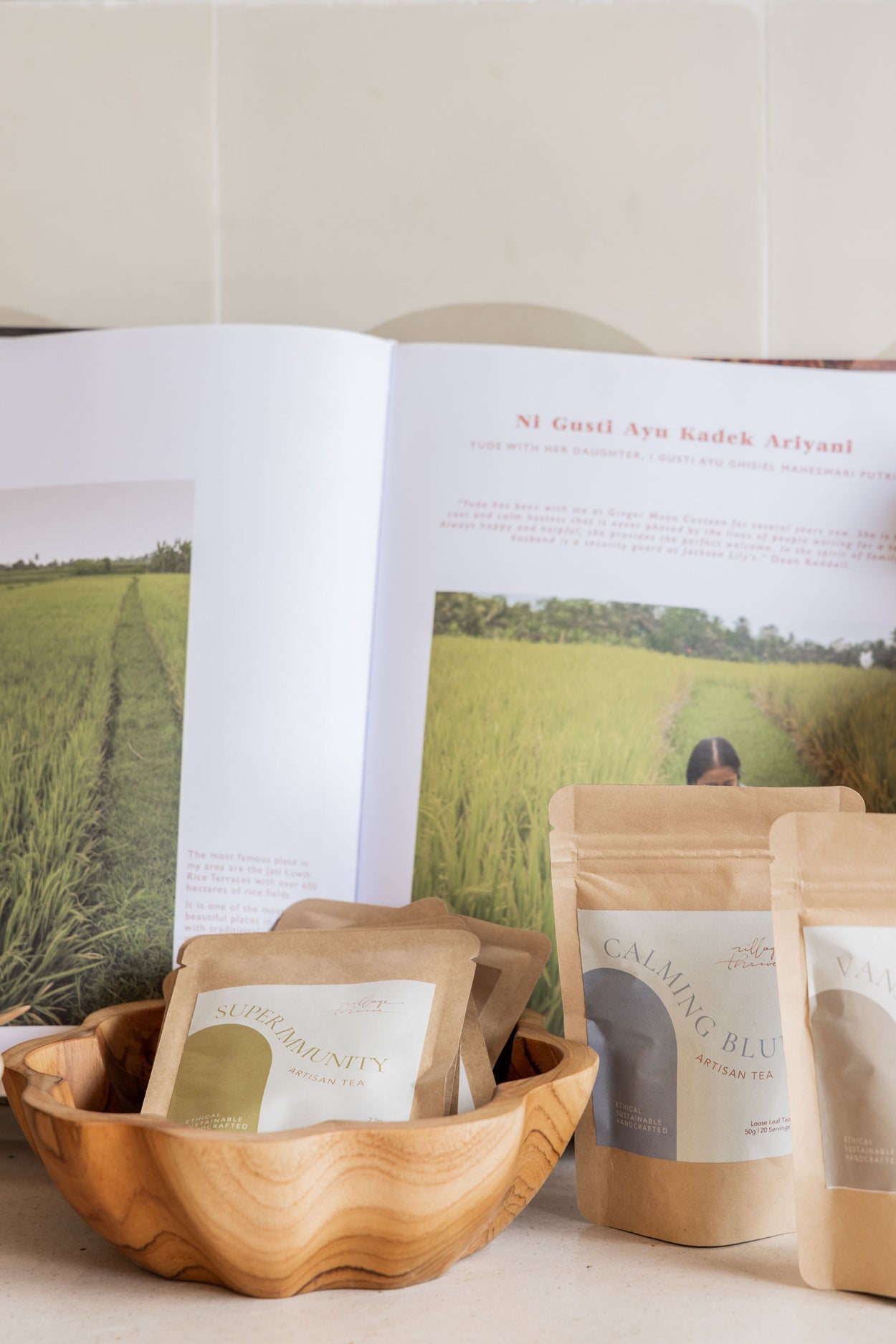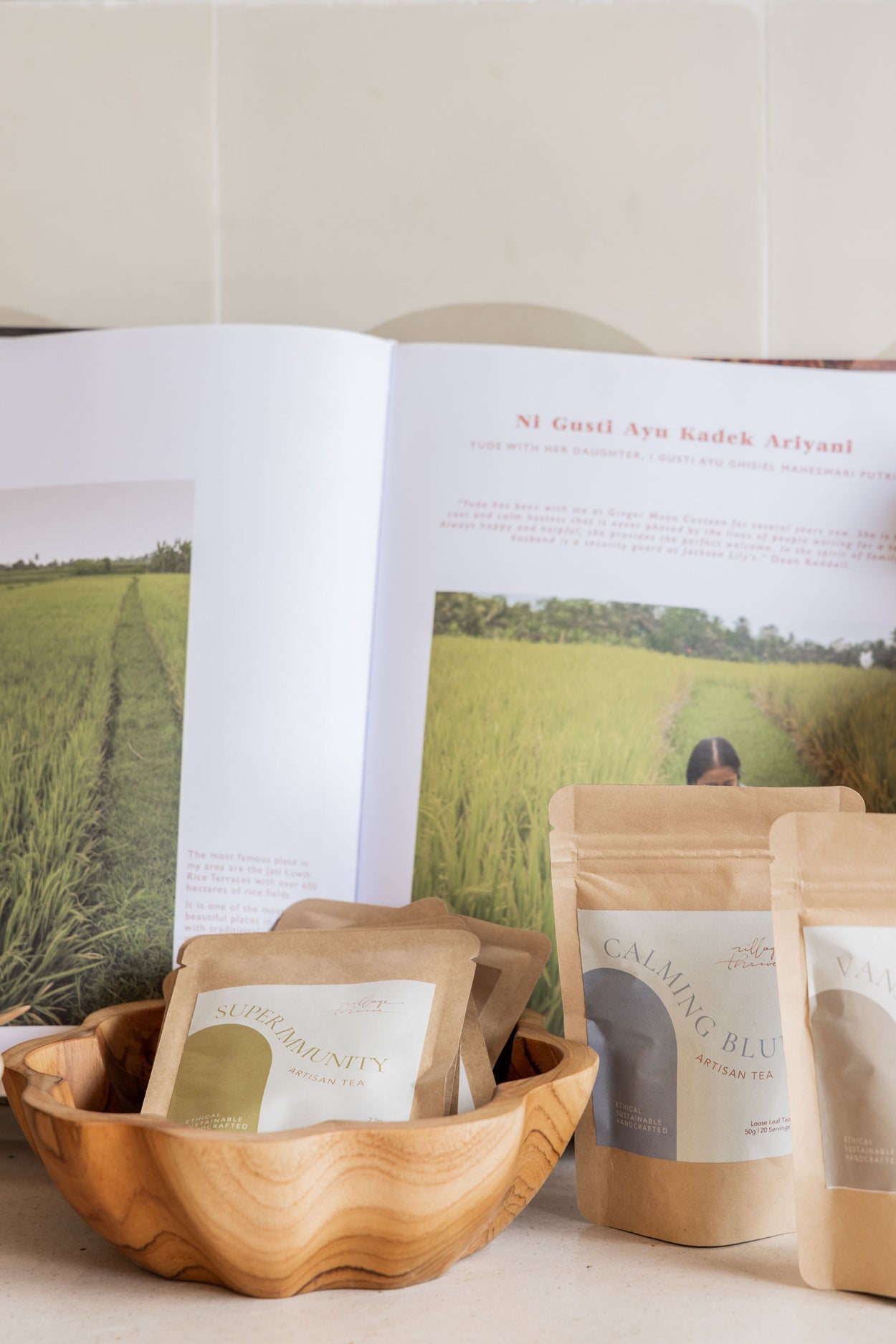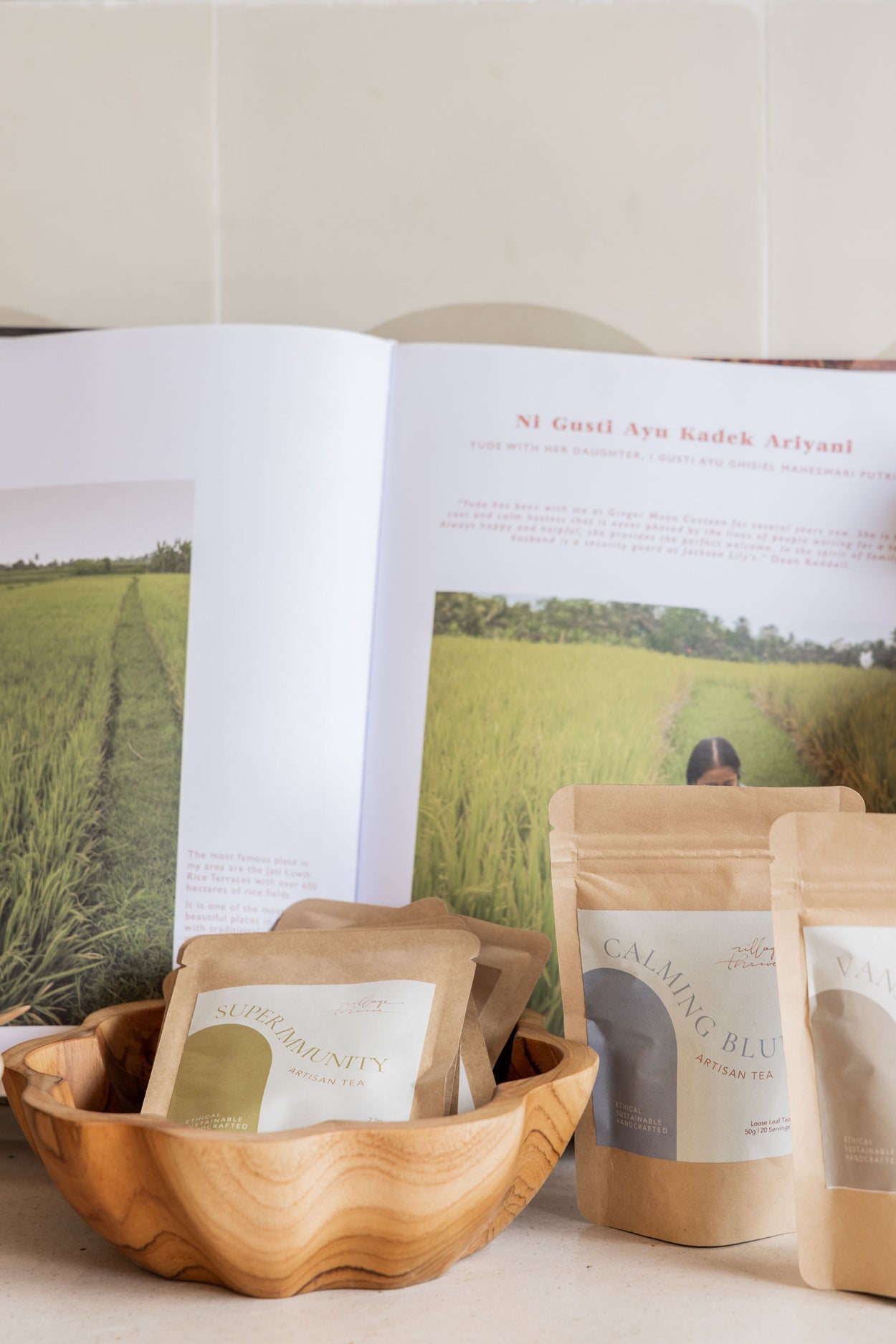 Calming Blue Tea Bags Set of 3
Translation missing: en.product.item.price.price_per_unit_html
Description
This antioxidant-rich tea is ready to soothe your mind and body. Lemongrass relieves pain and swelling while treating achy joints and exhaustion. Ginger helps calm motion sickness and dizziness. Pandan boosts the immune system and improves sleep. Butterfly Pea Petals promote healthy aging and vitality. Comes as set of 3 pouches, each with 3 tea bags.

Ingredients
Lemongrass
Ginger
Pandan
Butterfly Pea Petals
Instructions
Place a tea bag in your favorite mug and pour 6oz of boiling water over top. Steep for 4 minutes, then enjoy.

Size
18g | 9 tea bags