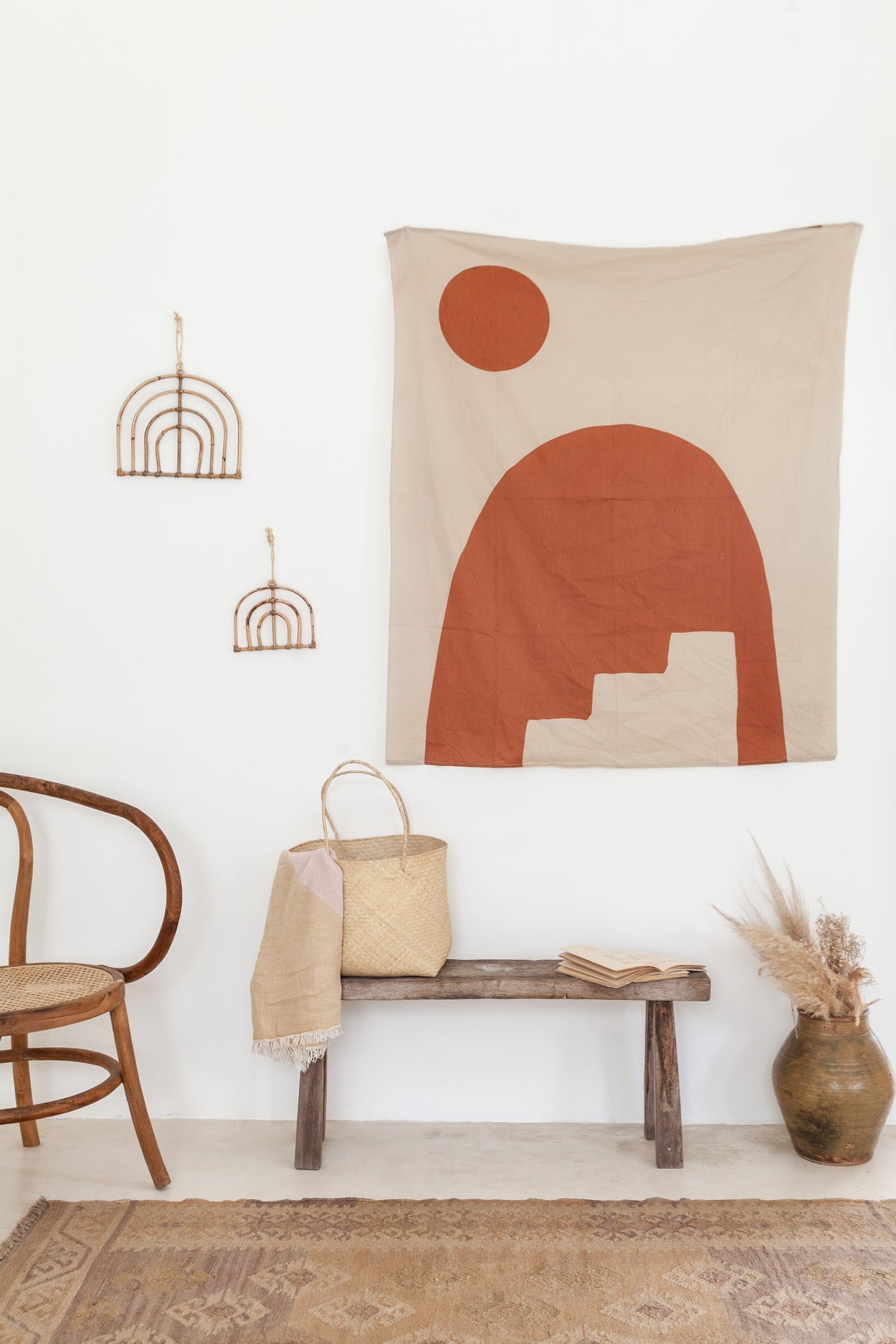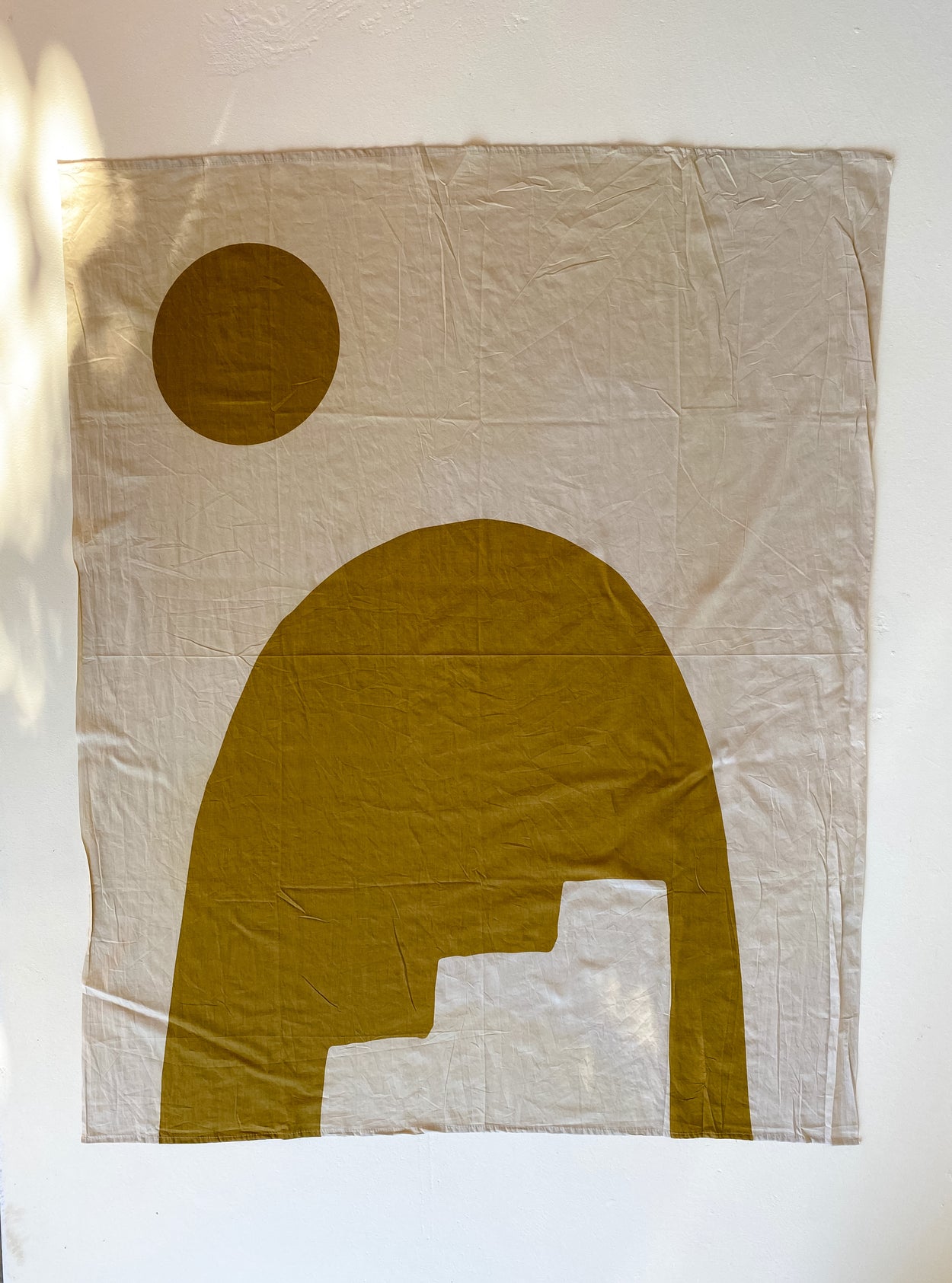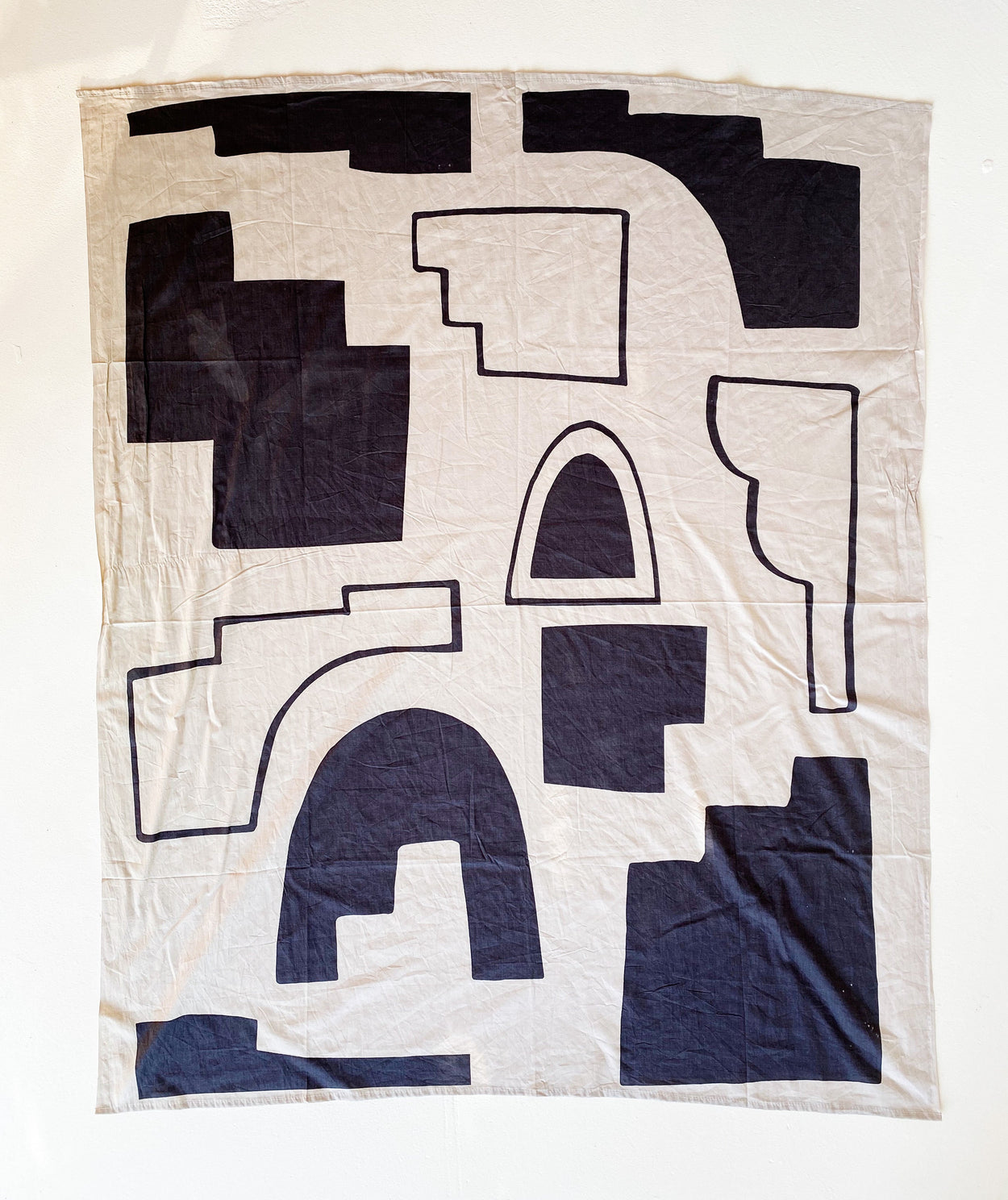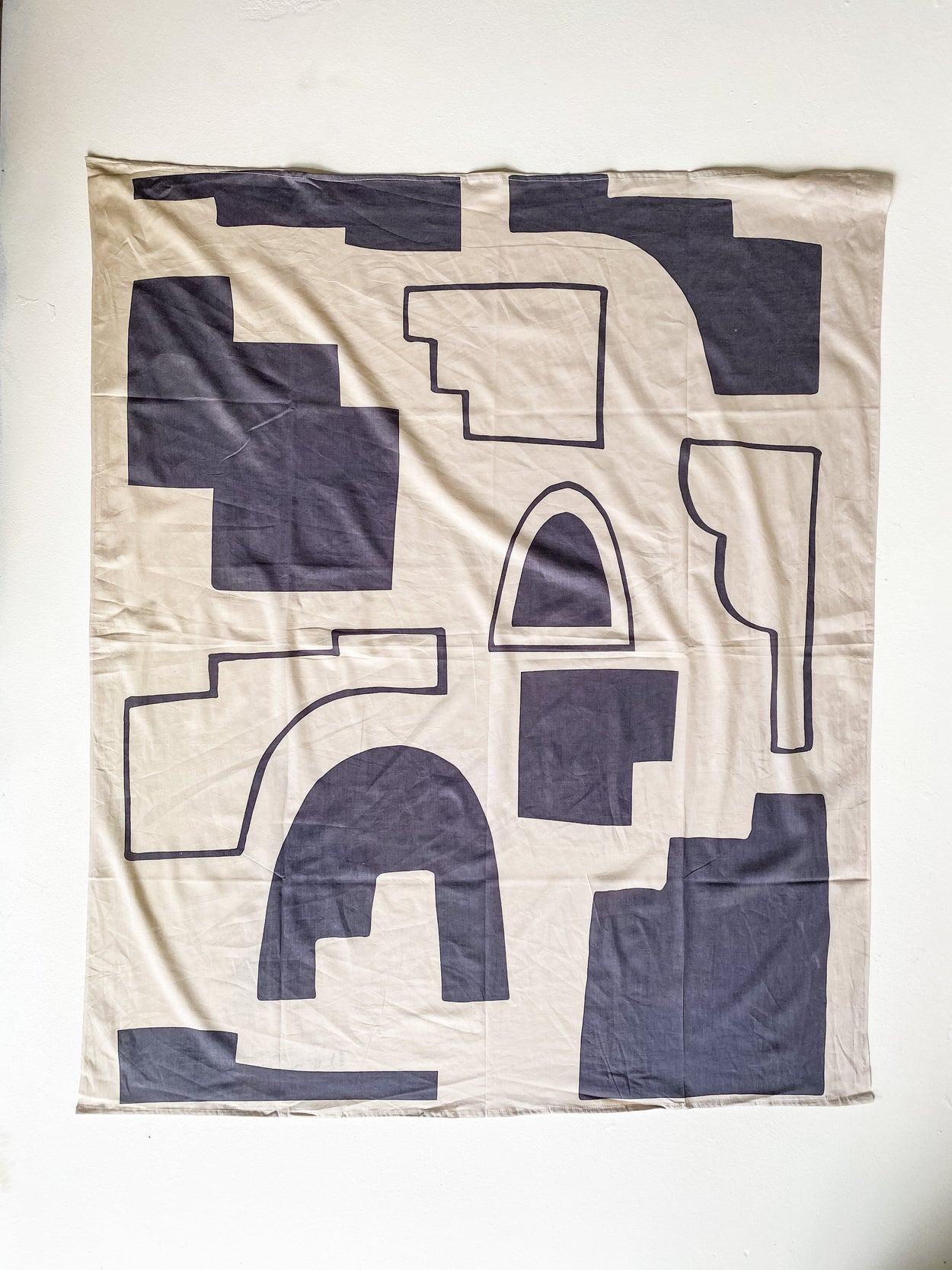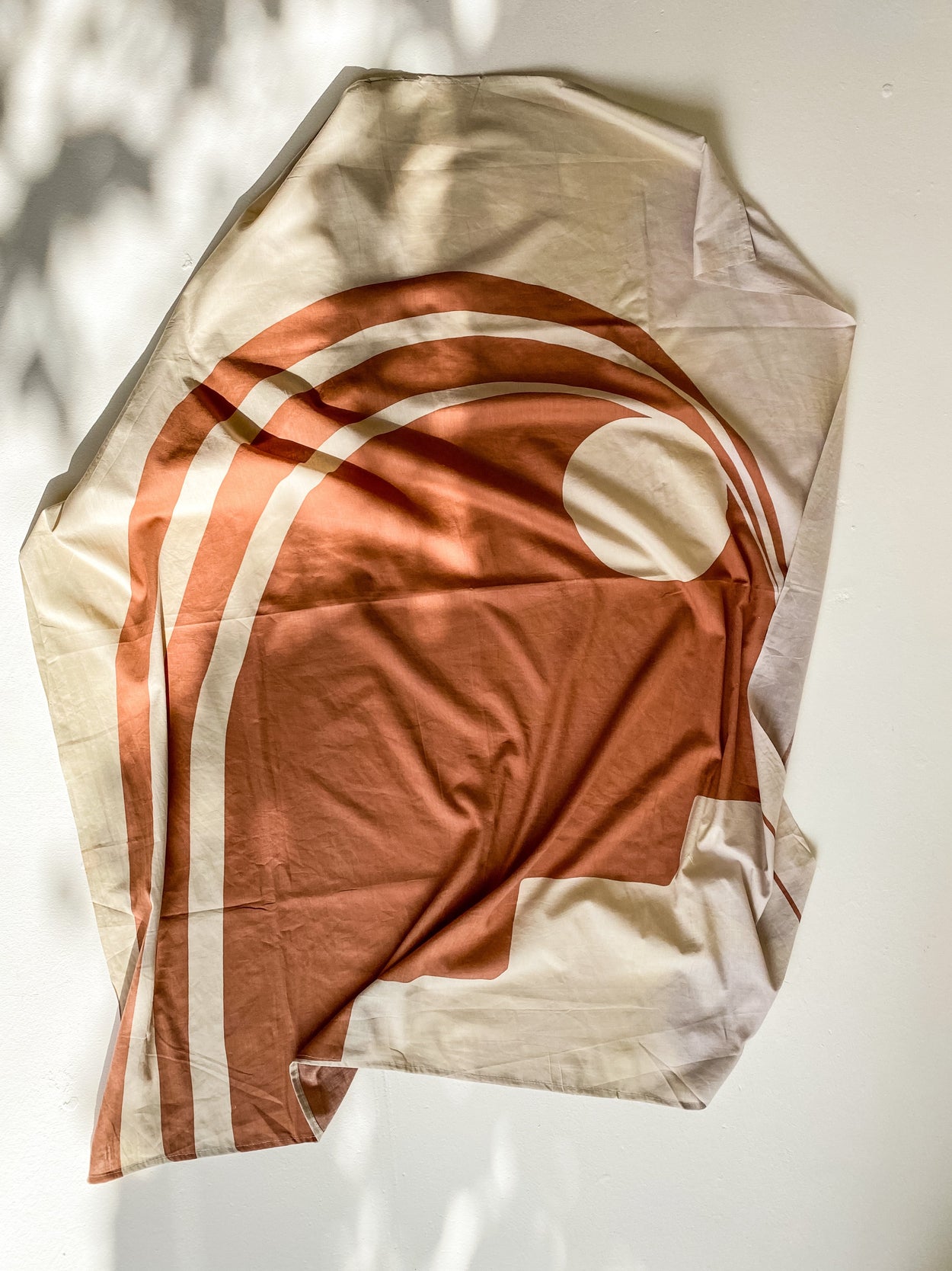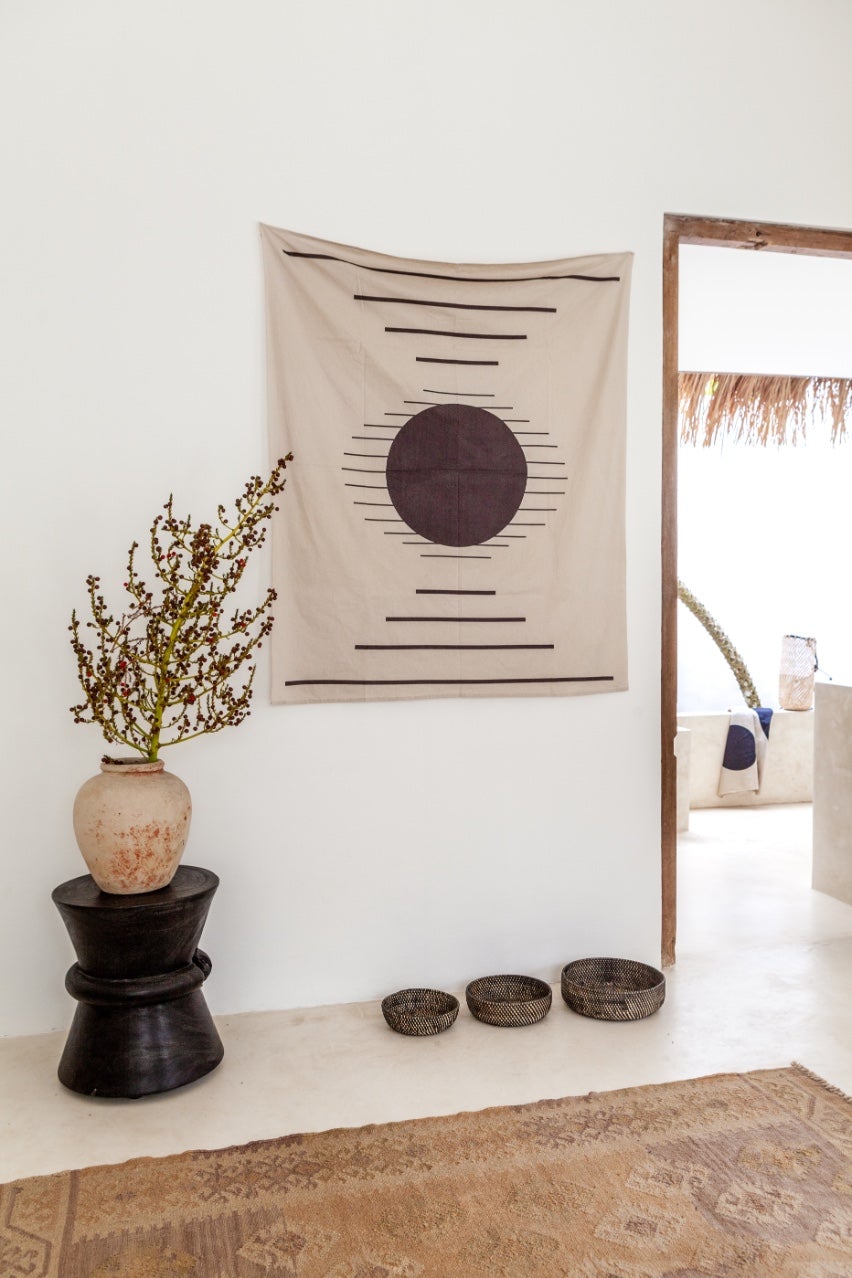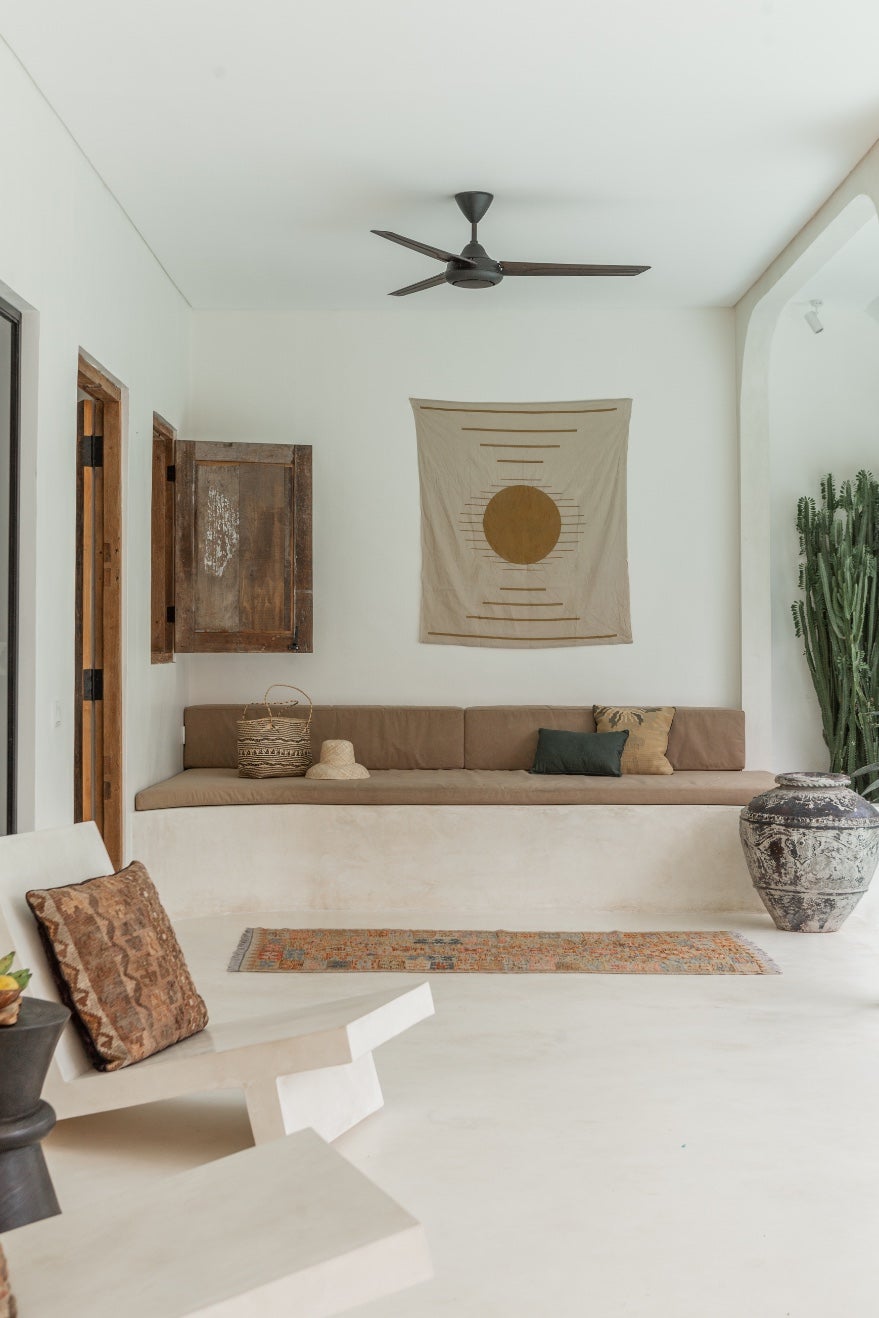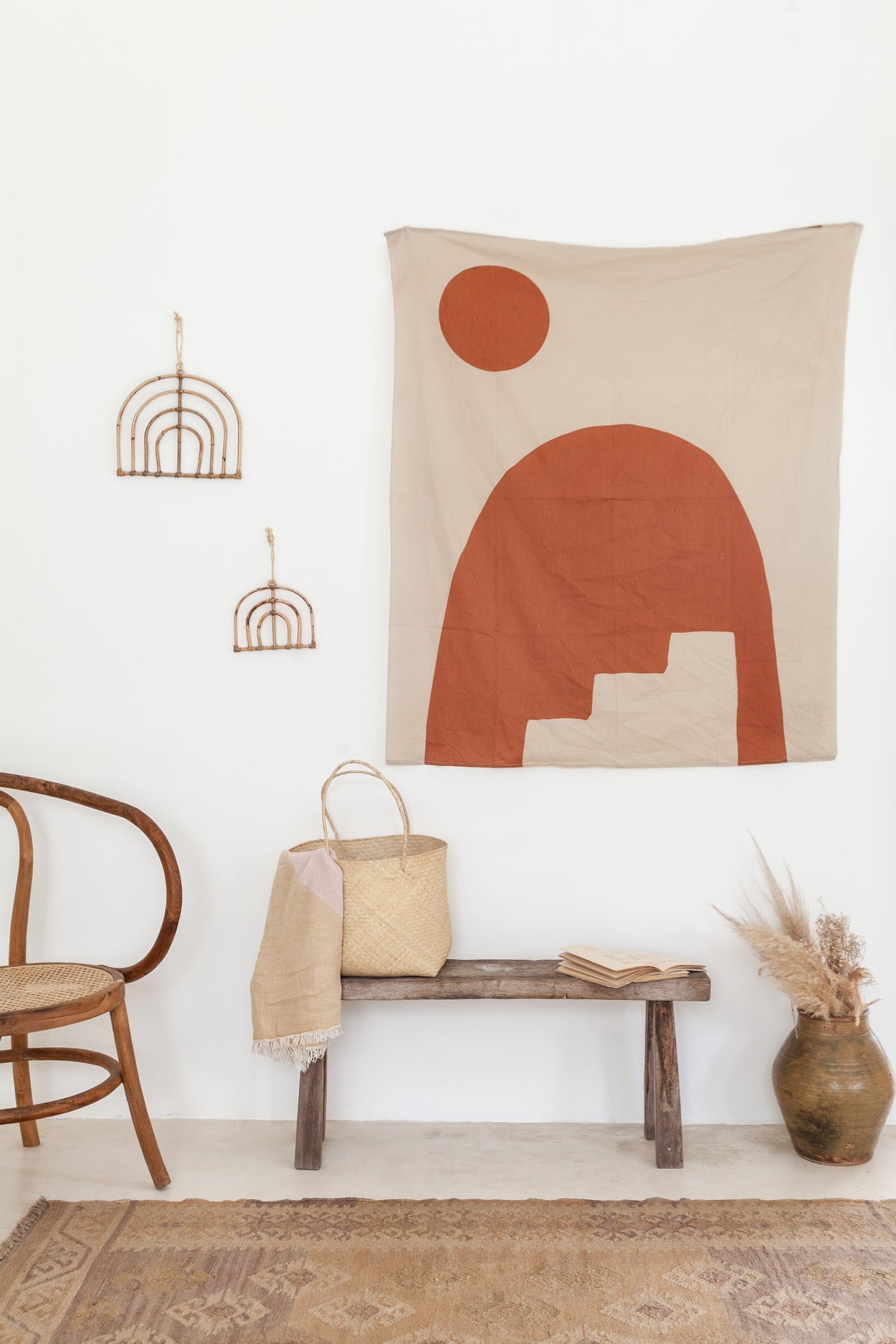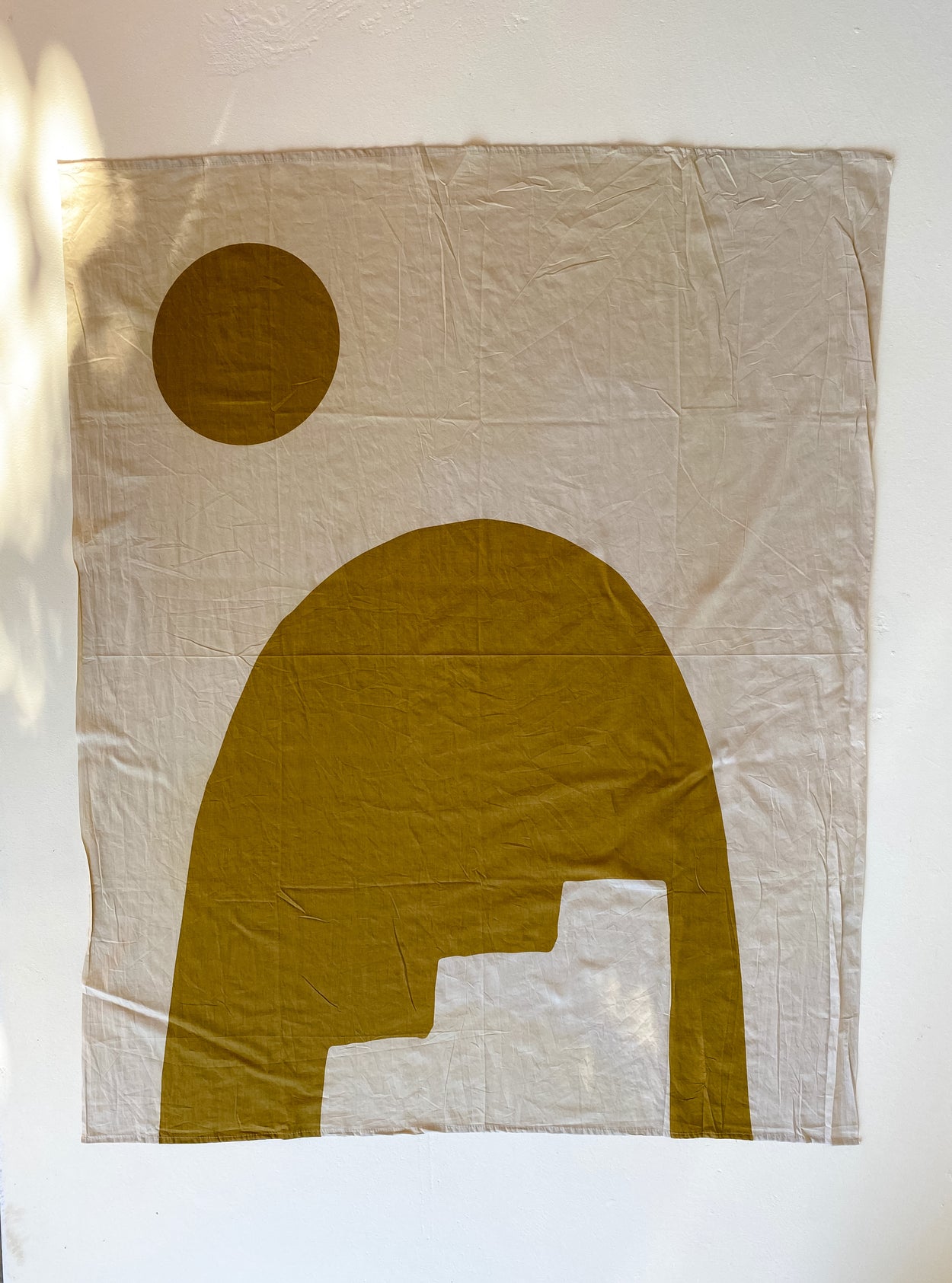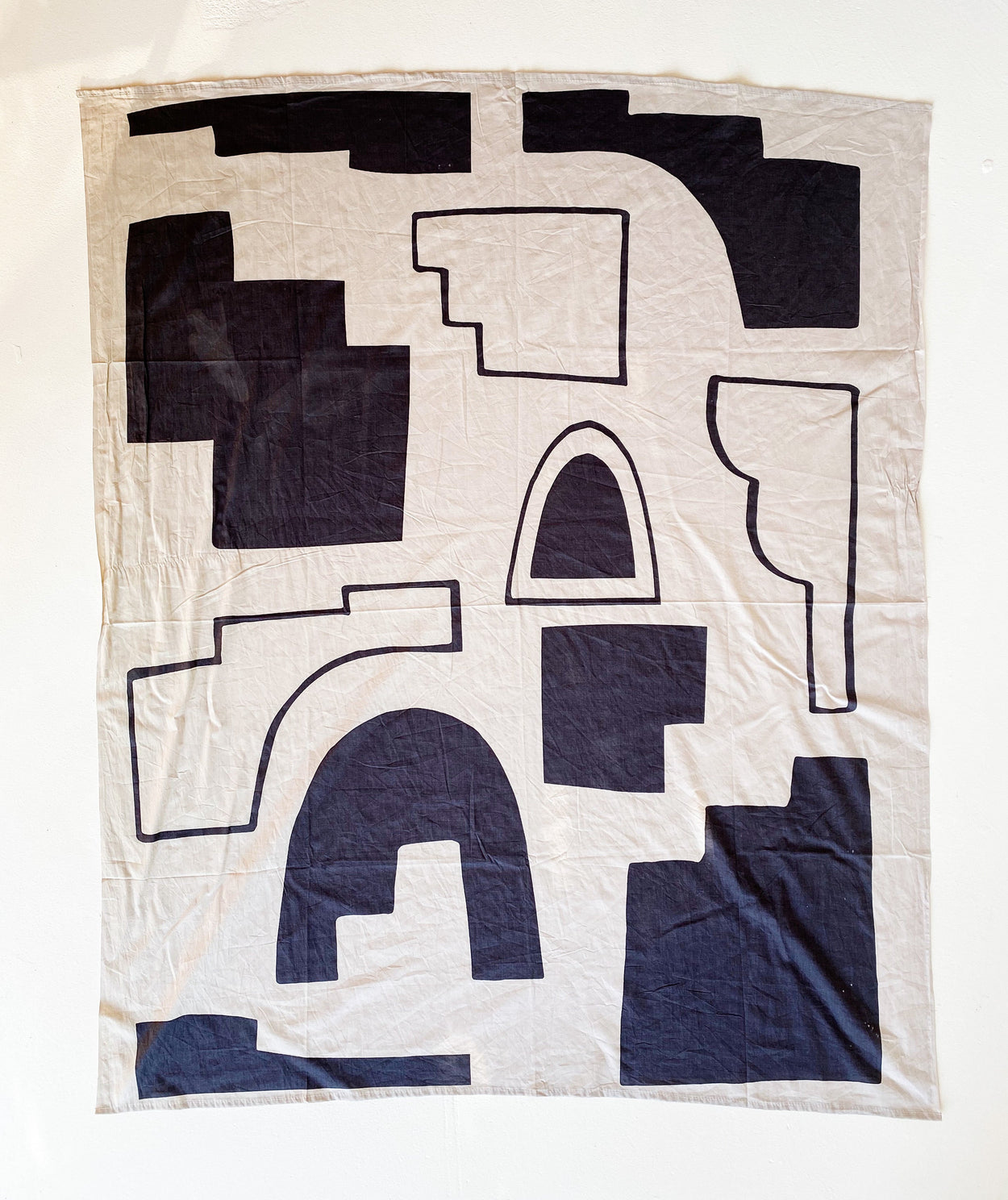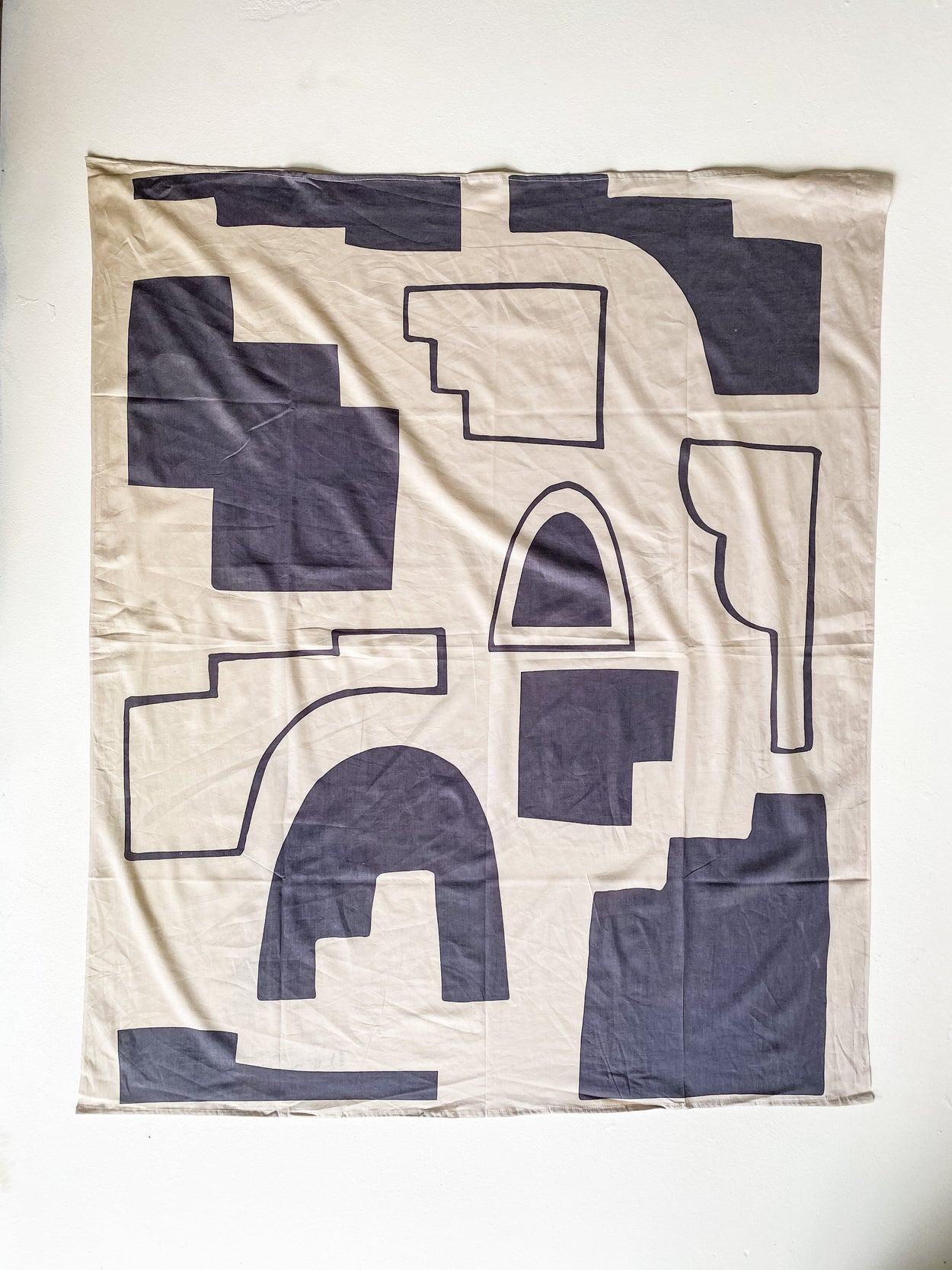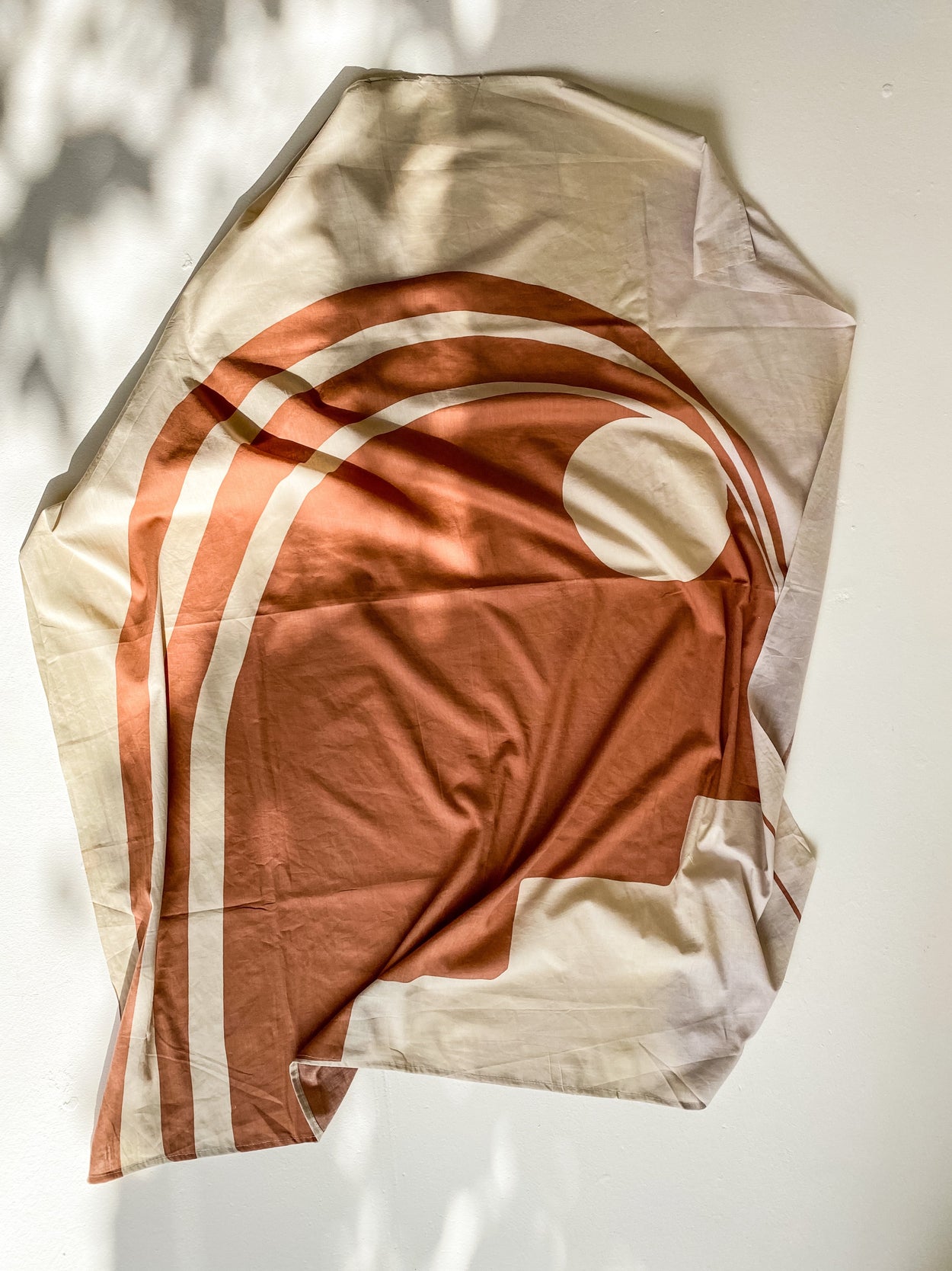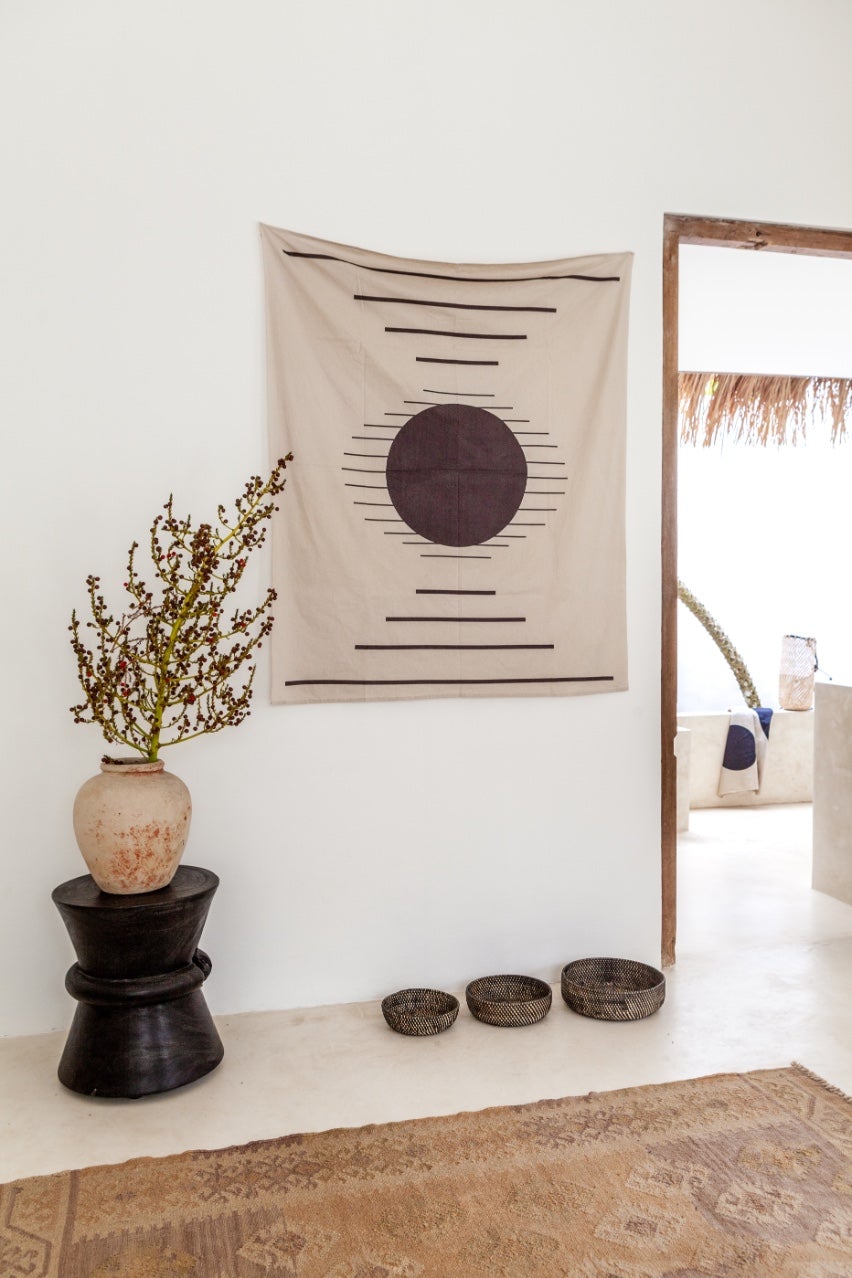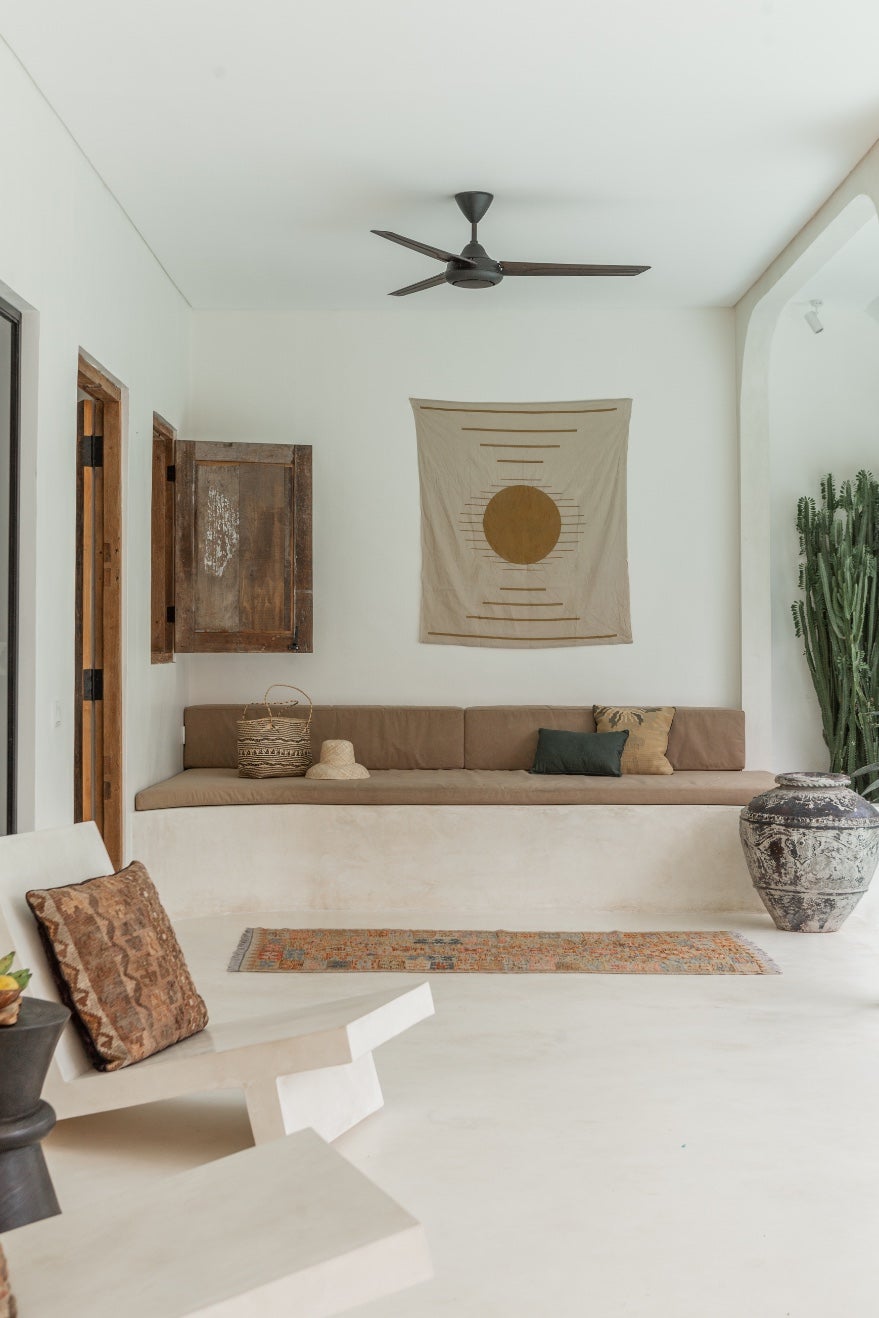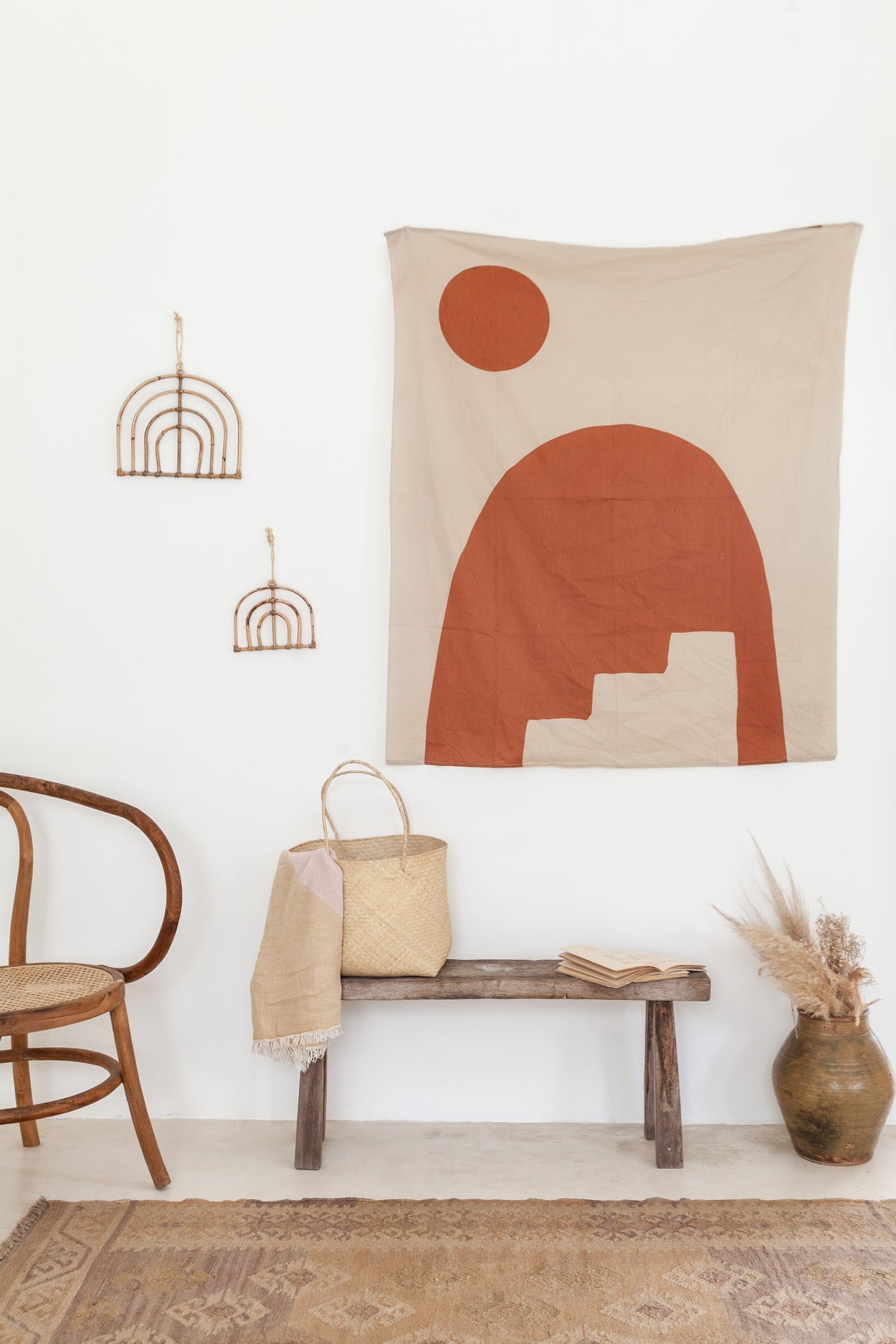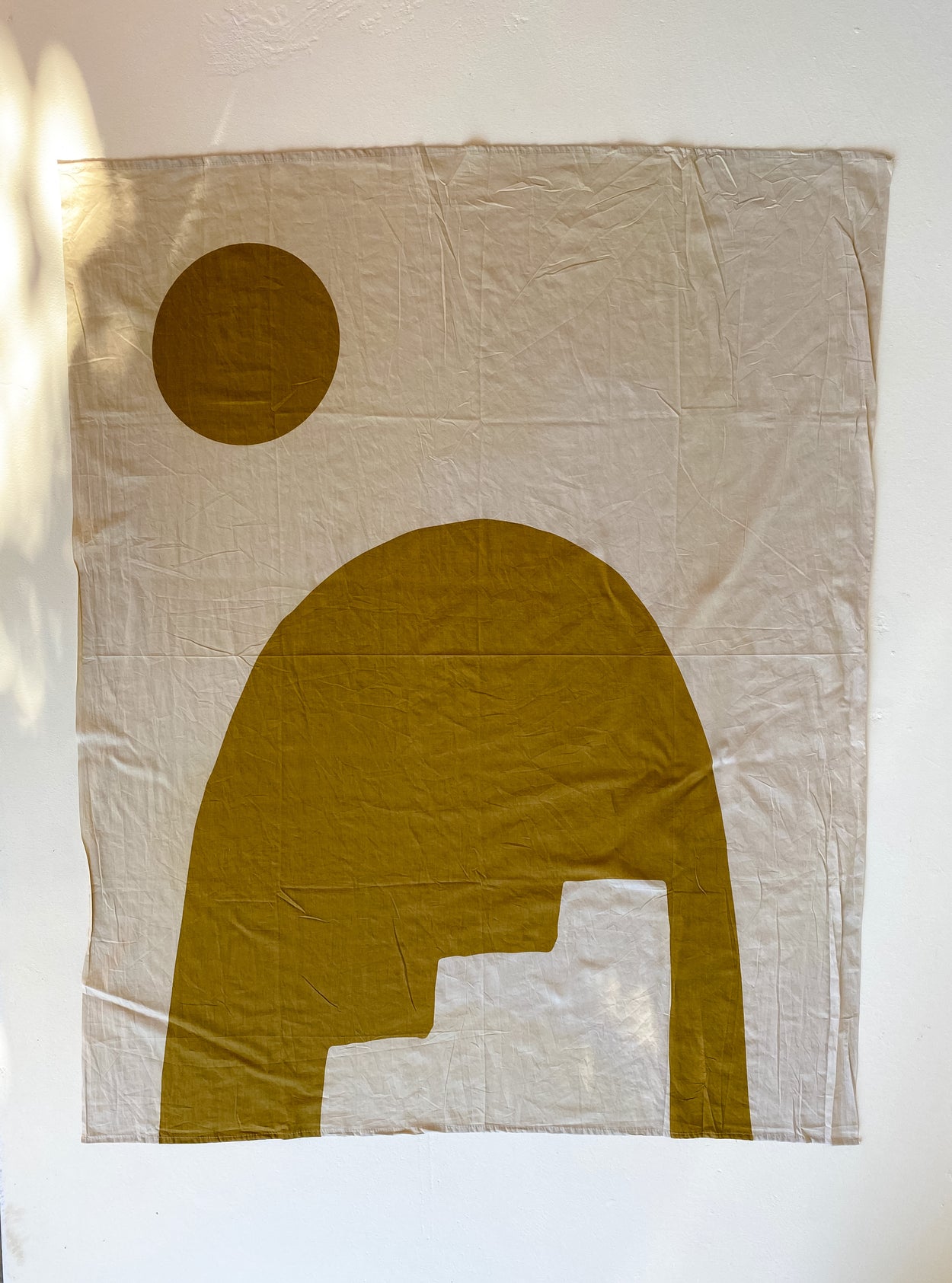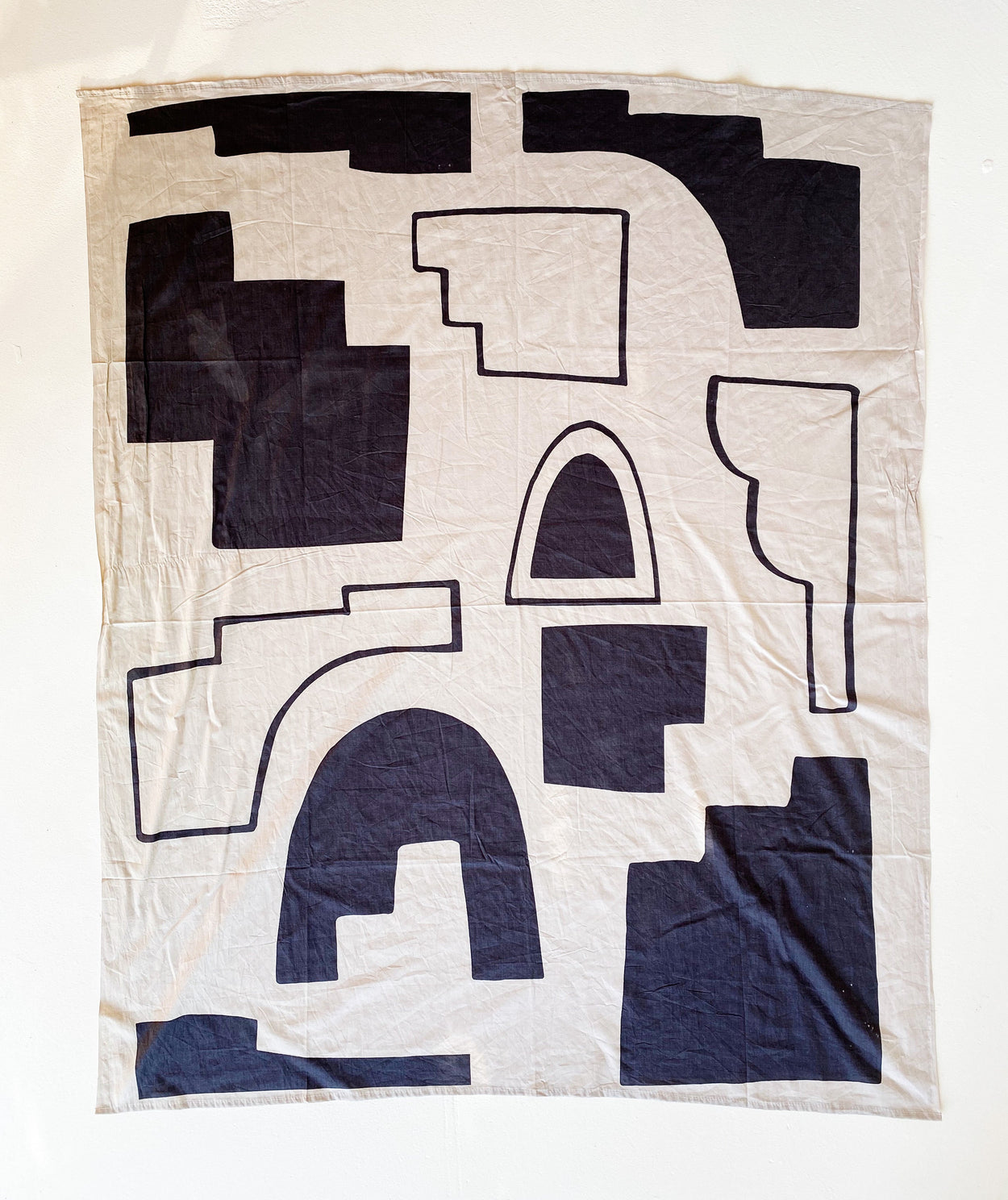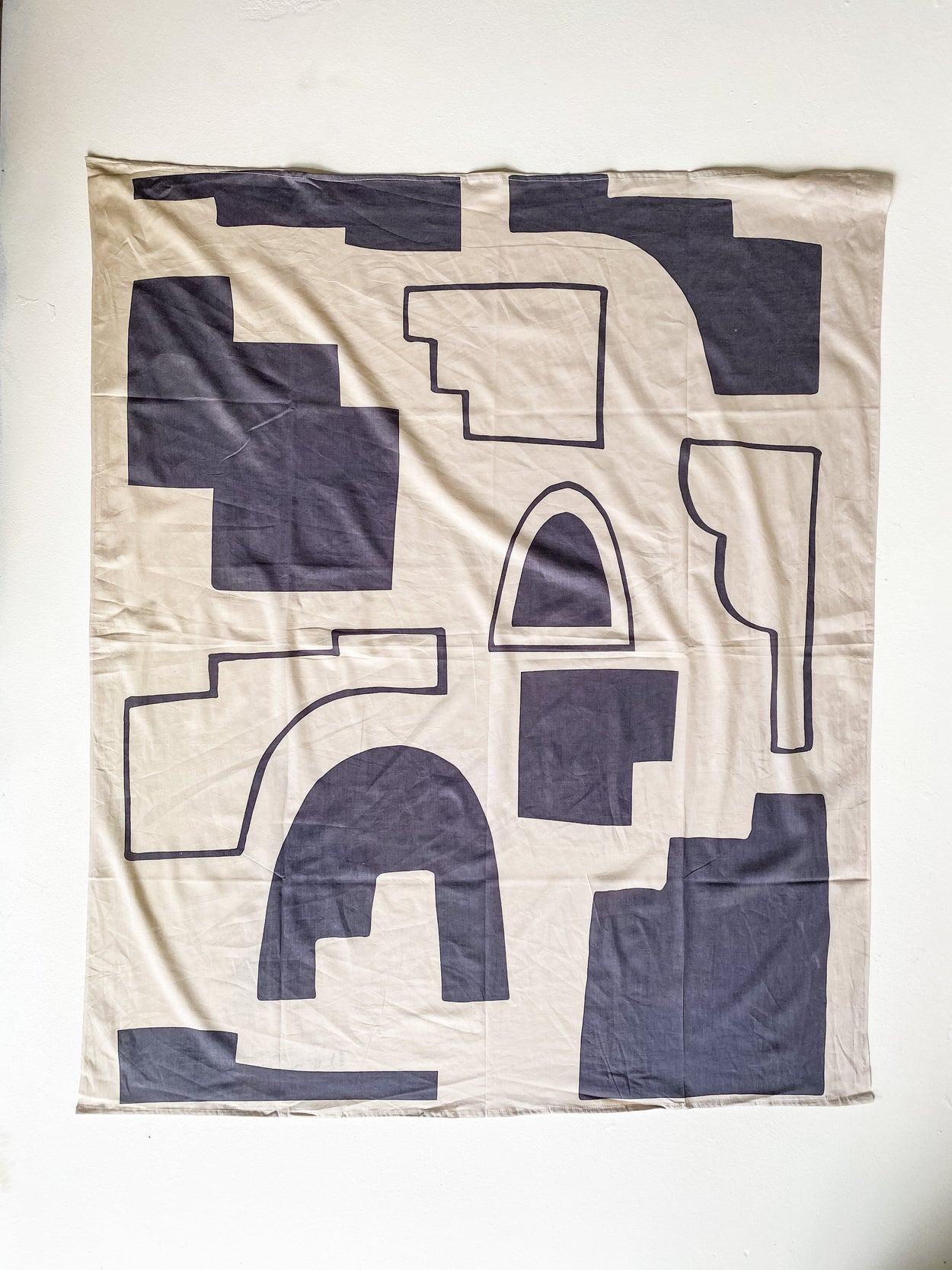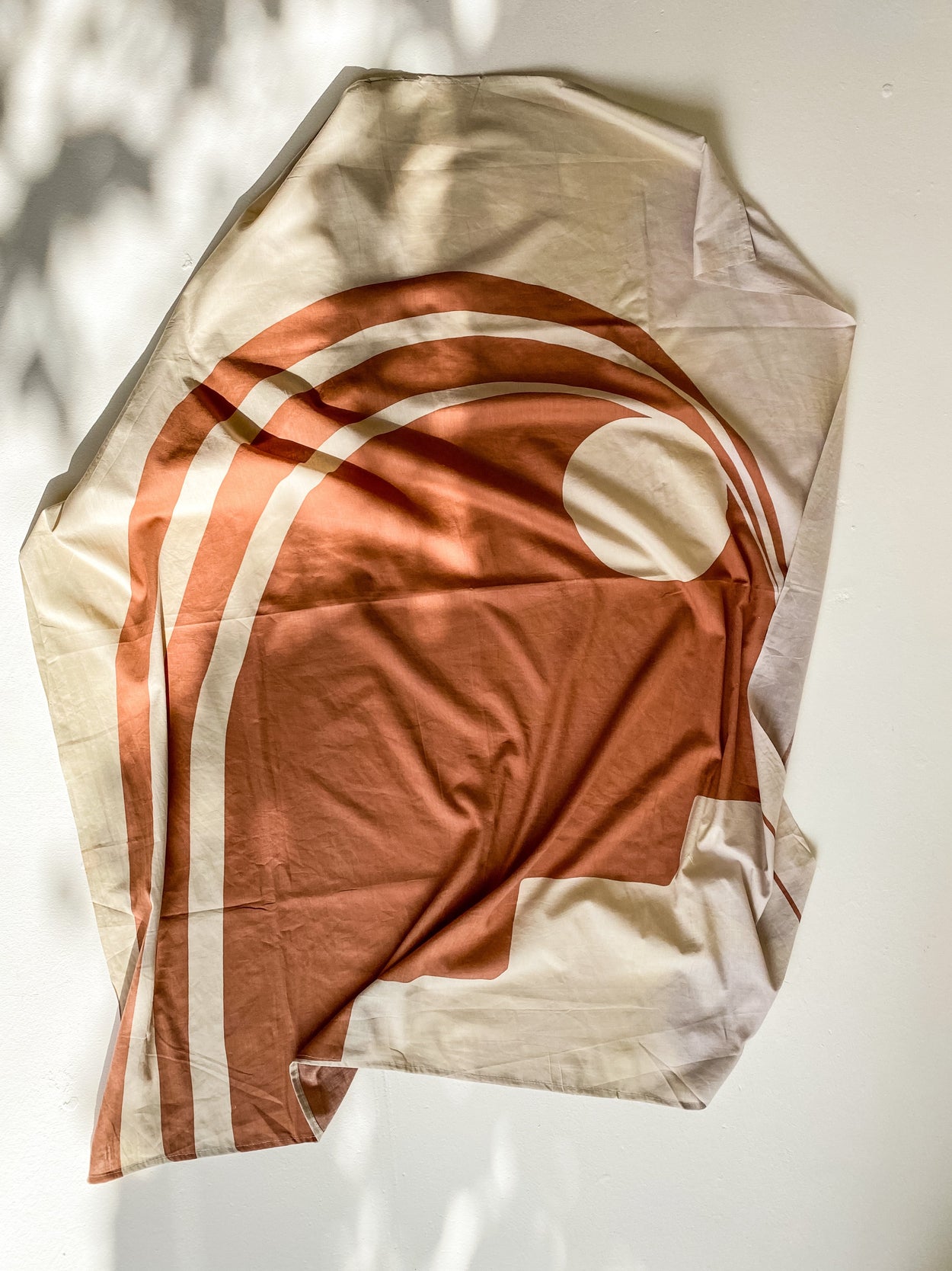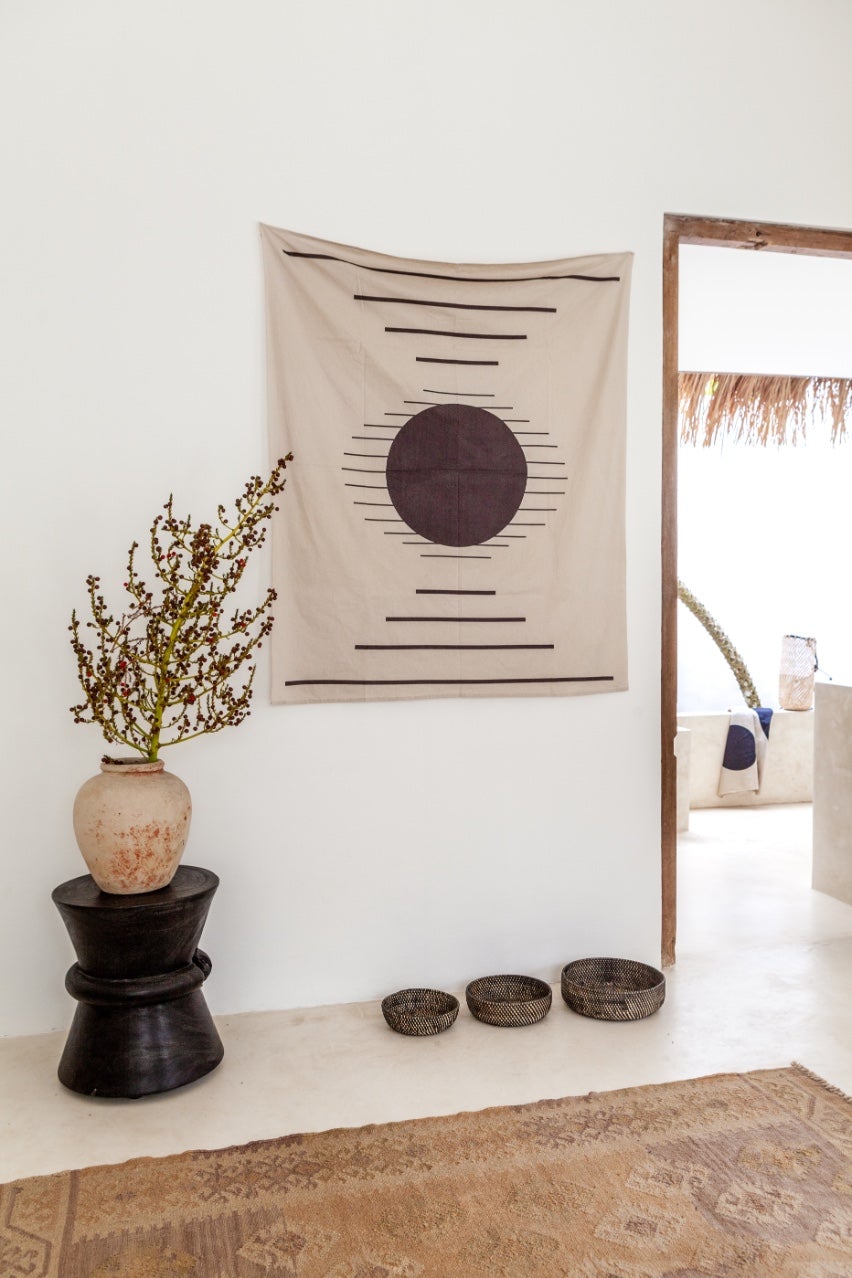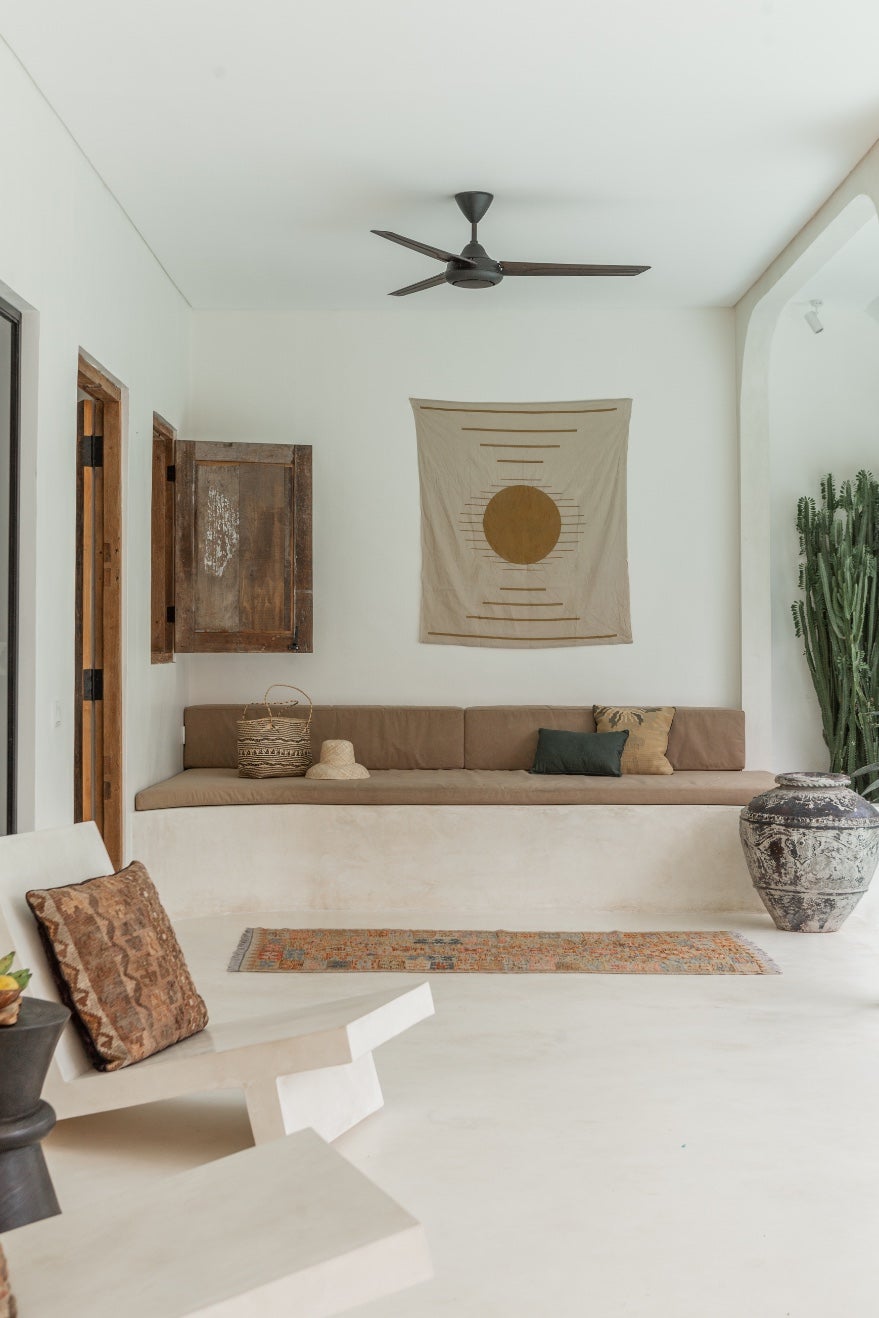 Imperfect Cotton Tapestries
Translation missing: en.product.item.price.price_per_unit_html
Description
Our Sunrise, Sunset, Burning Sun, and Pathways Cotton Tapestries is printed by artisans in Bali, Indonesia on a natural, 100% cotton base. Elevate your space with this approachable yet sophisticated bohemian textile.
Available in Obsidian, Gold, Charcoal and Terracotta.
Imperfections for this item may include blemishes which may look like a small faded or black spot or printing outside of the intended area.
Size
52"x42" 

Material  
100% Cotton

Care Instructions
Cold, gentle cycle / hang to dry