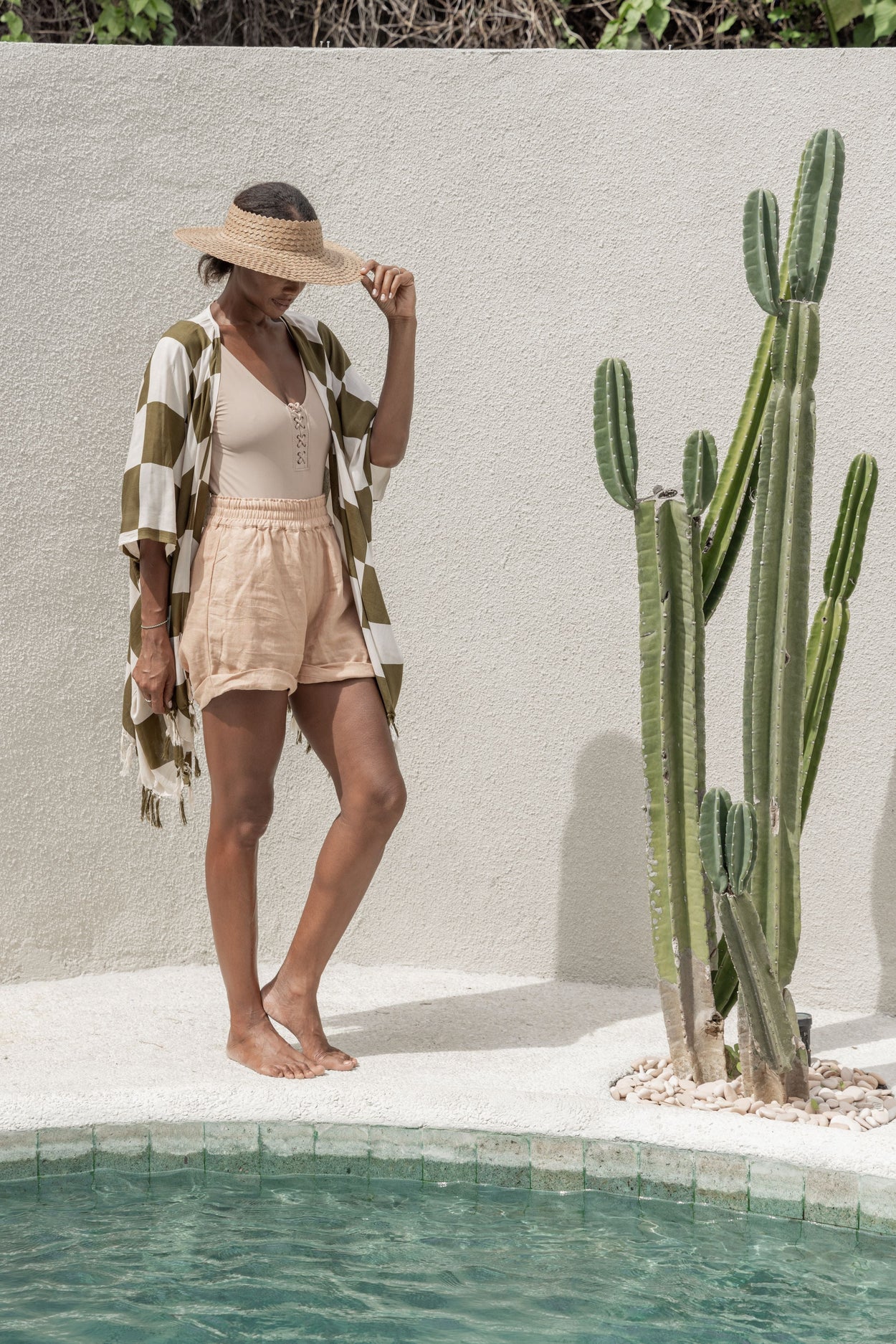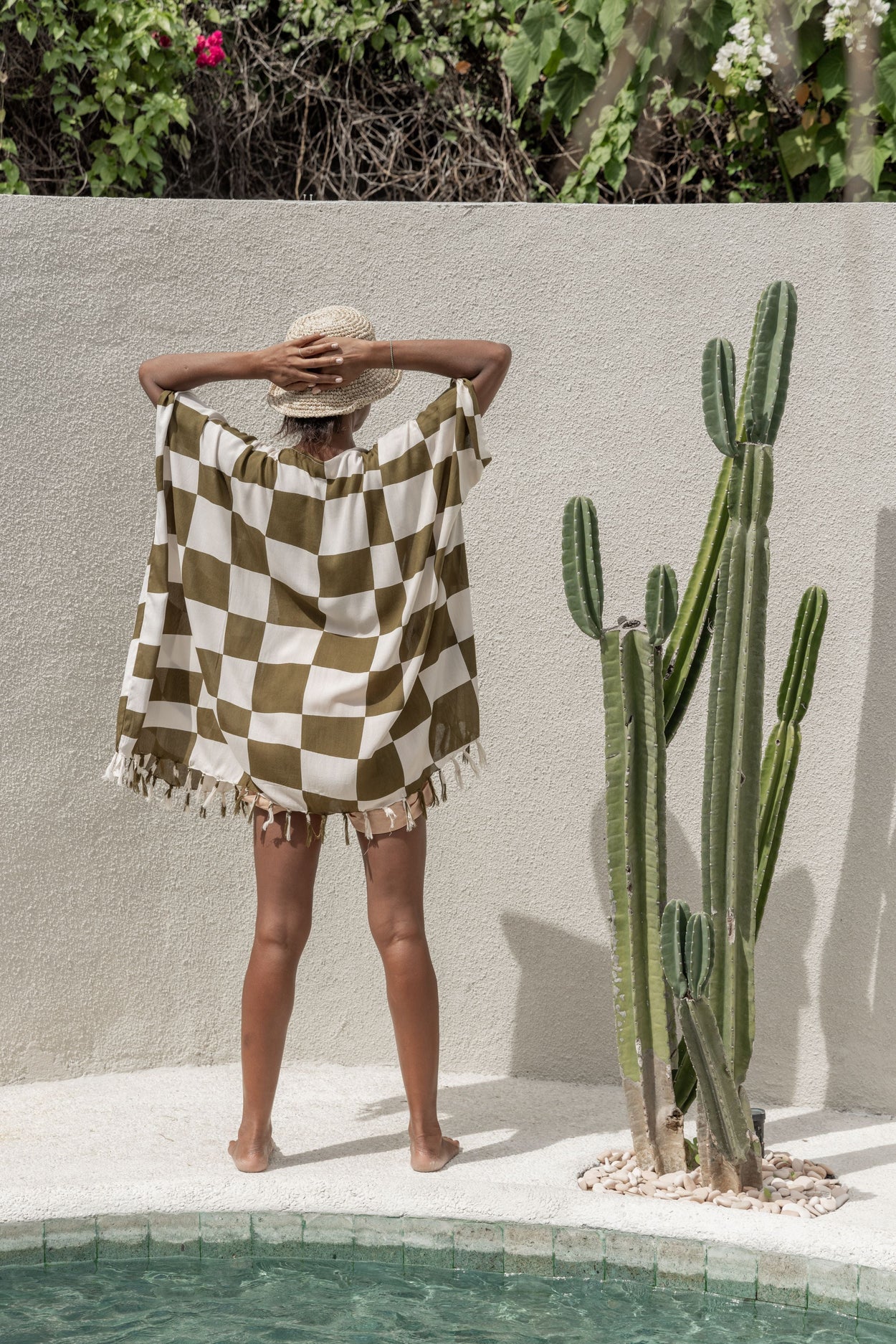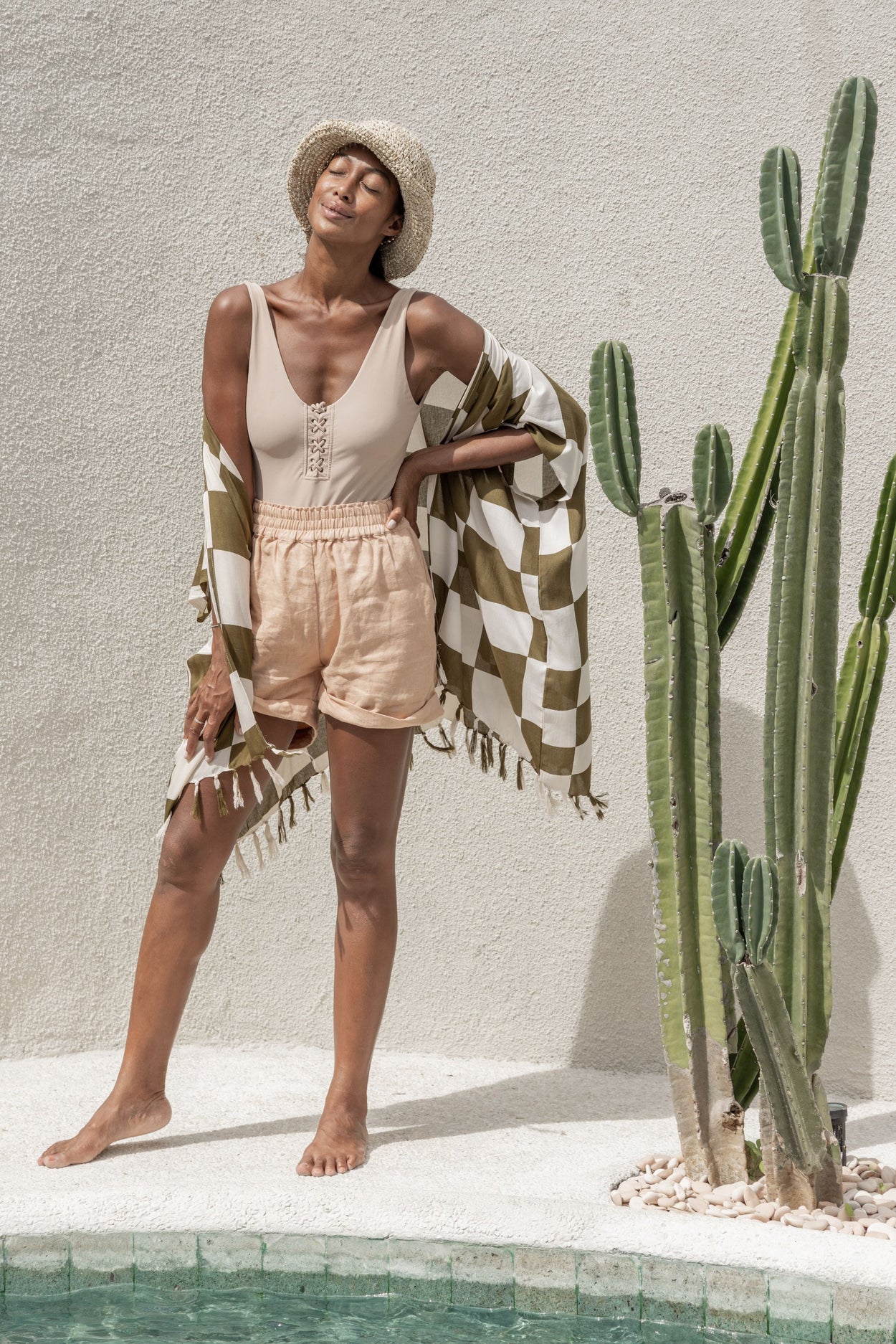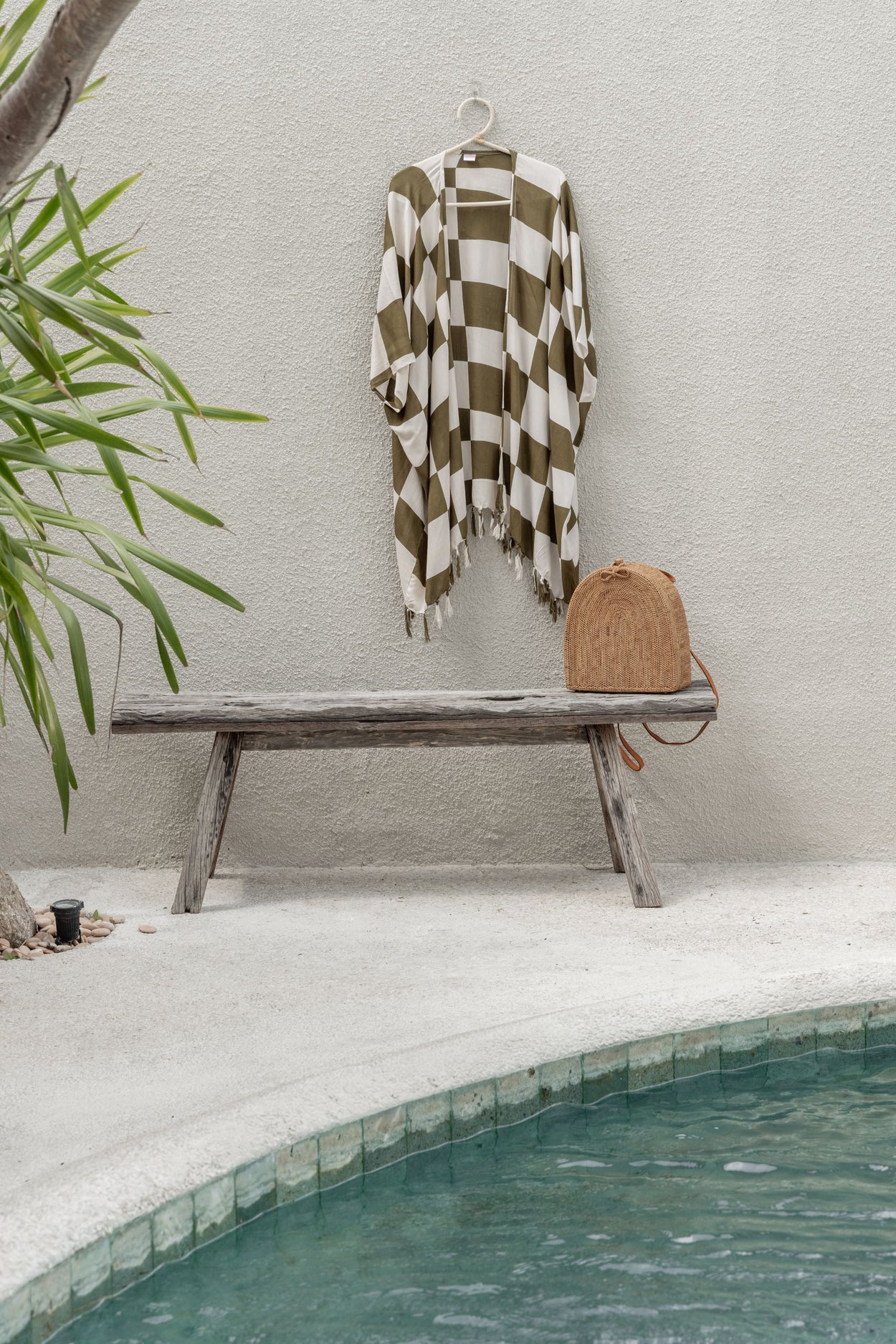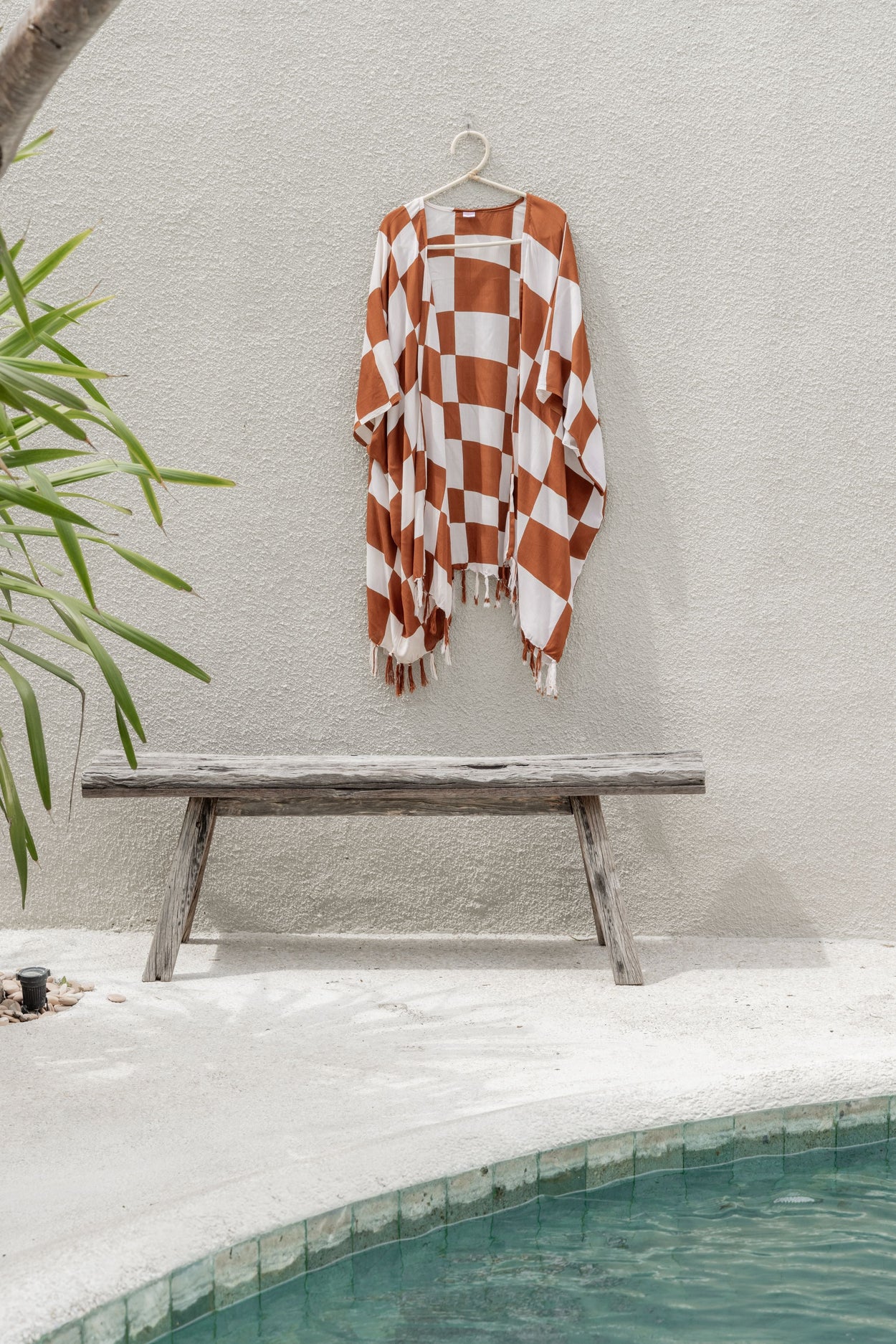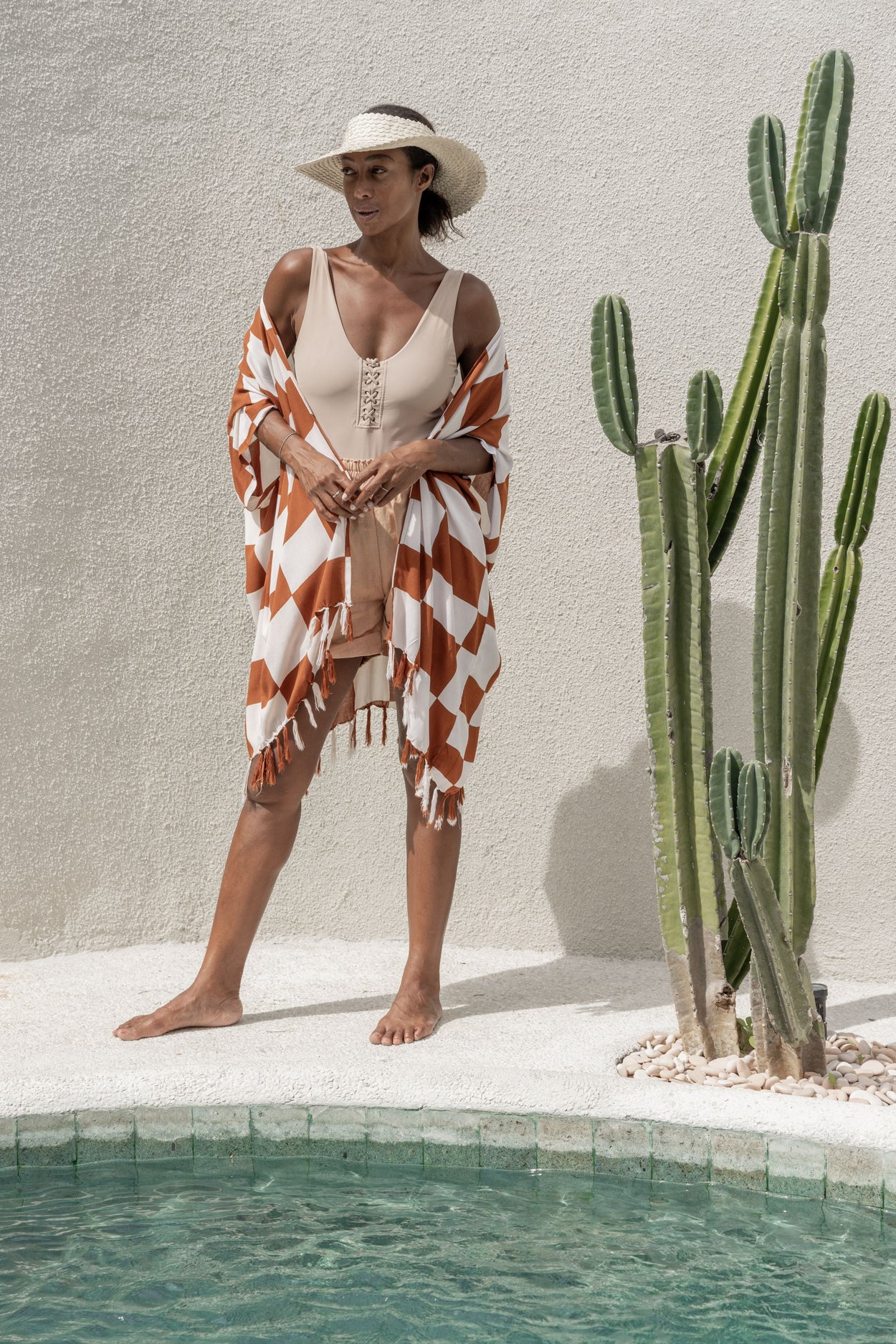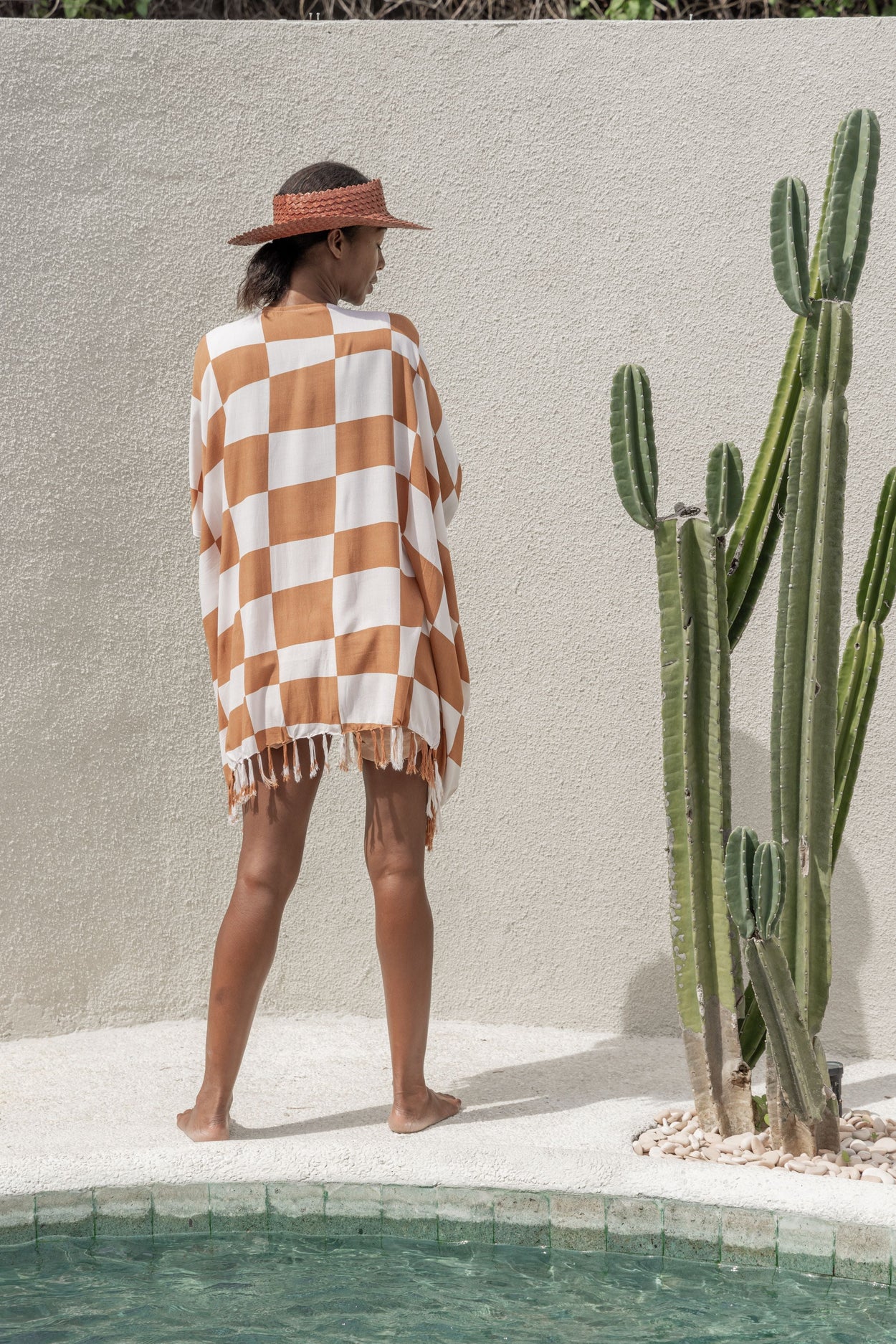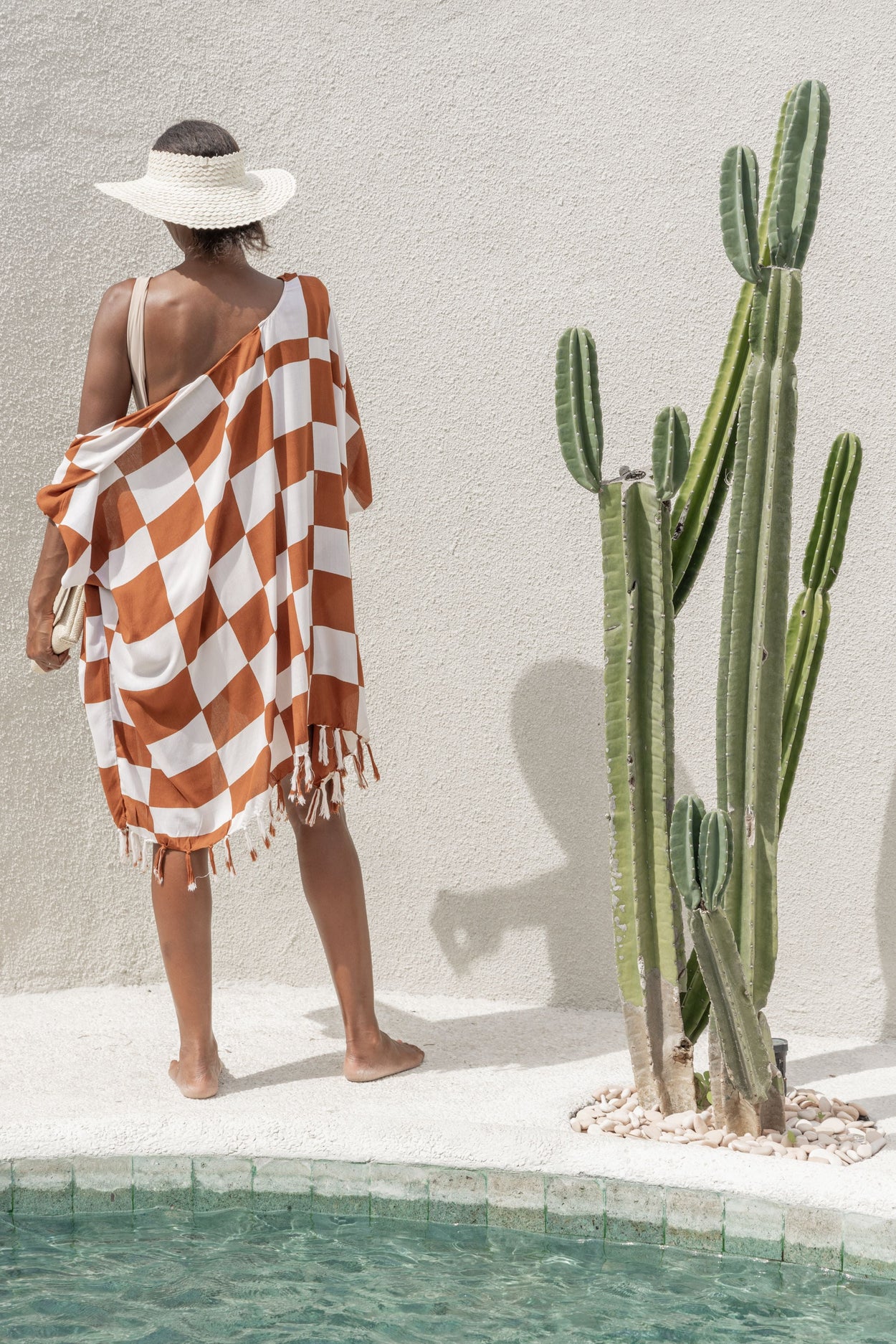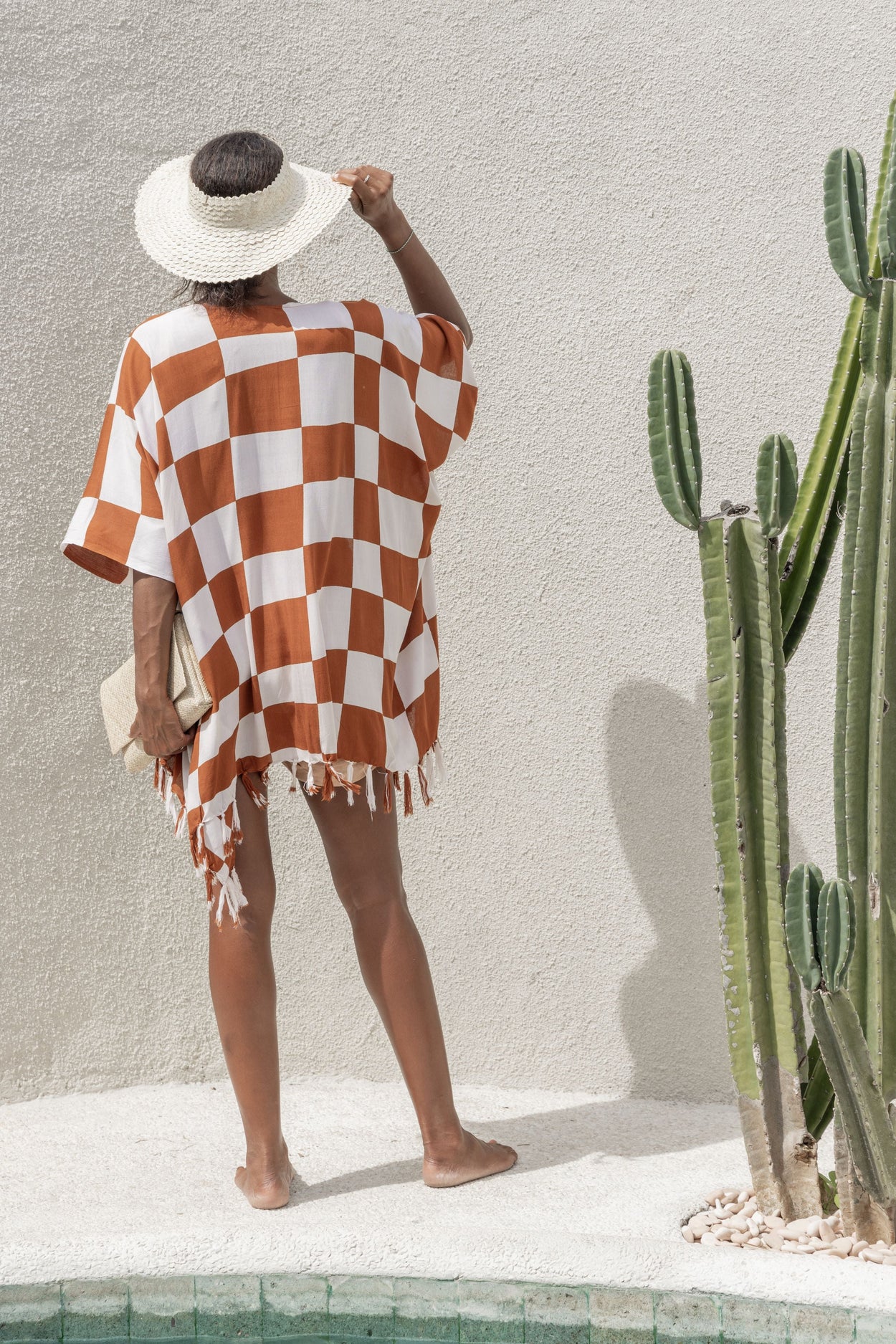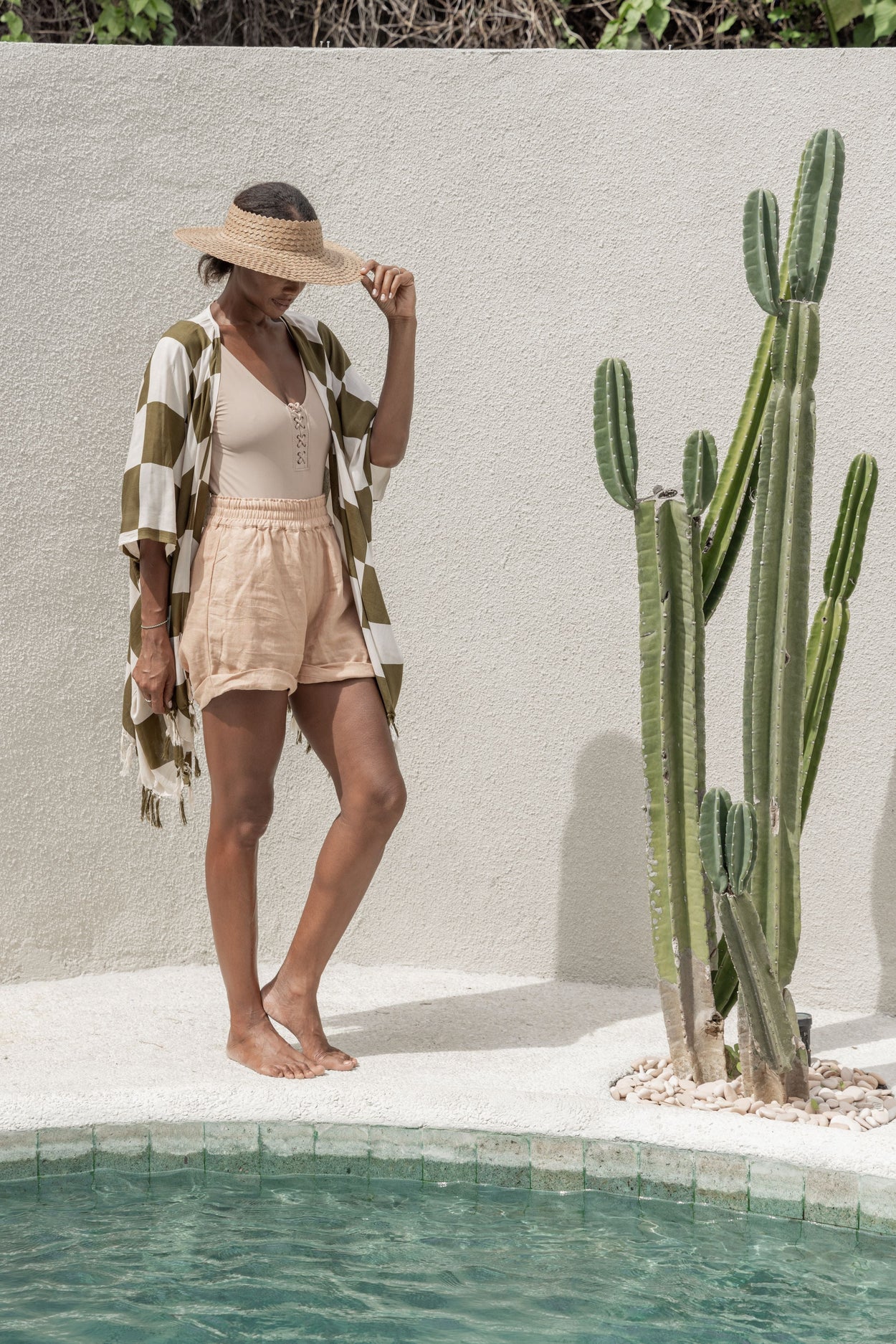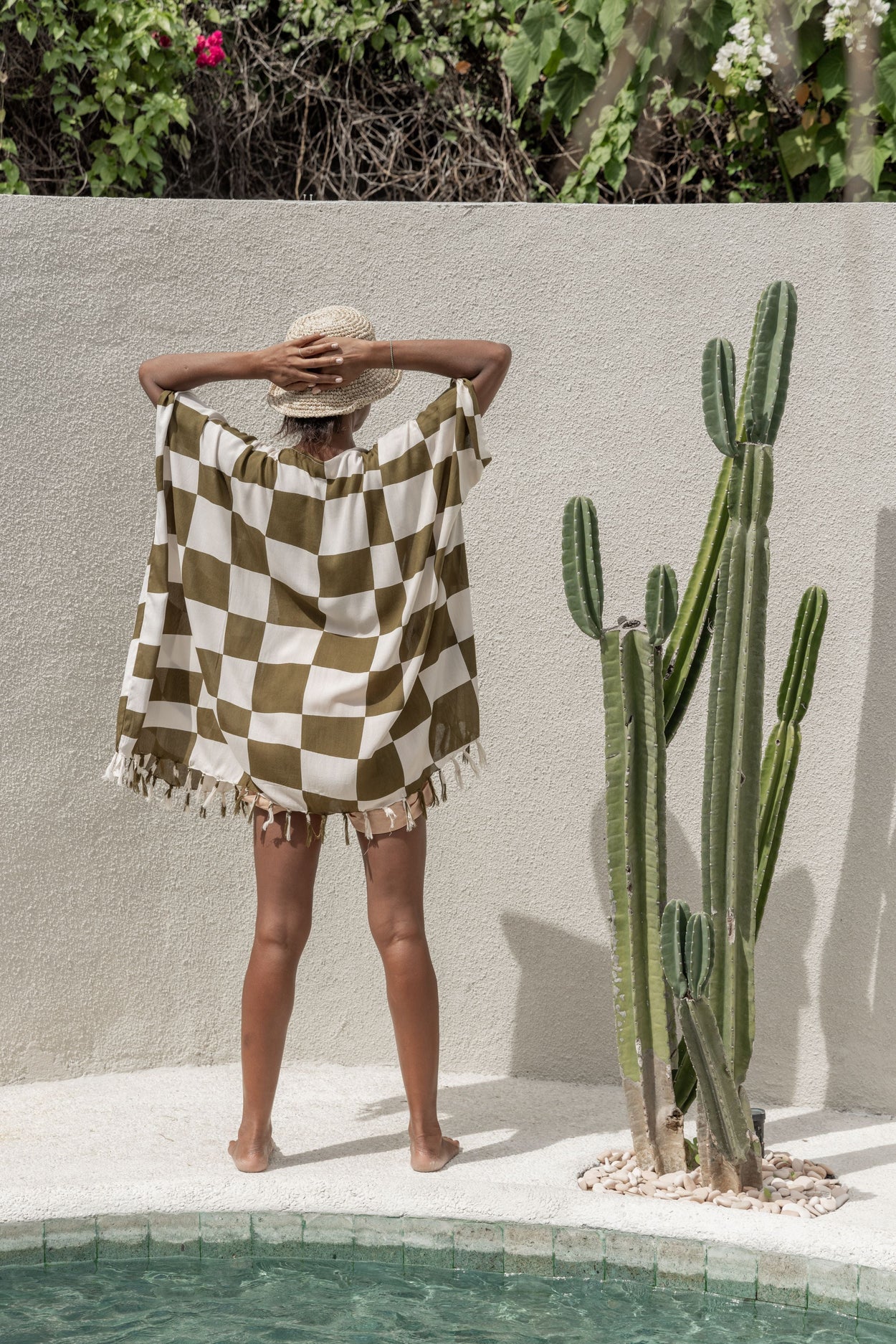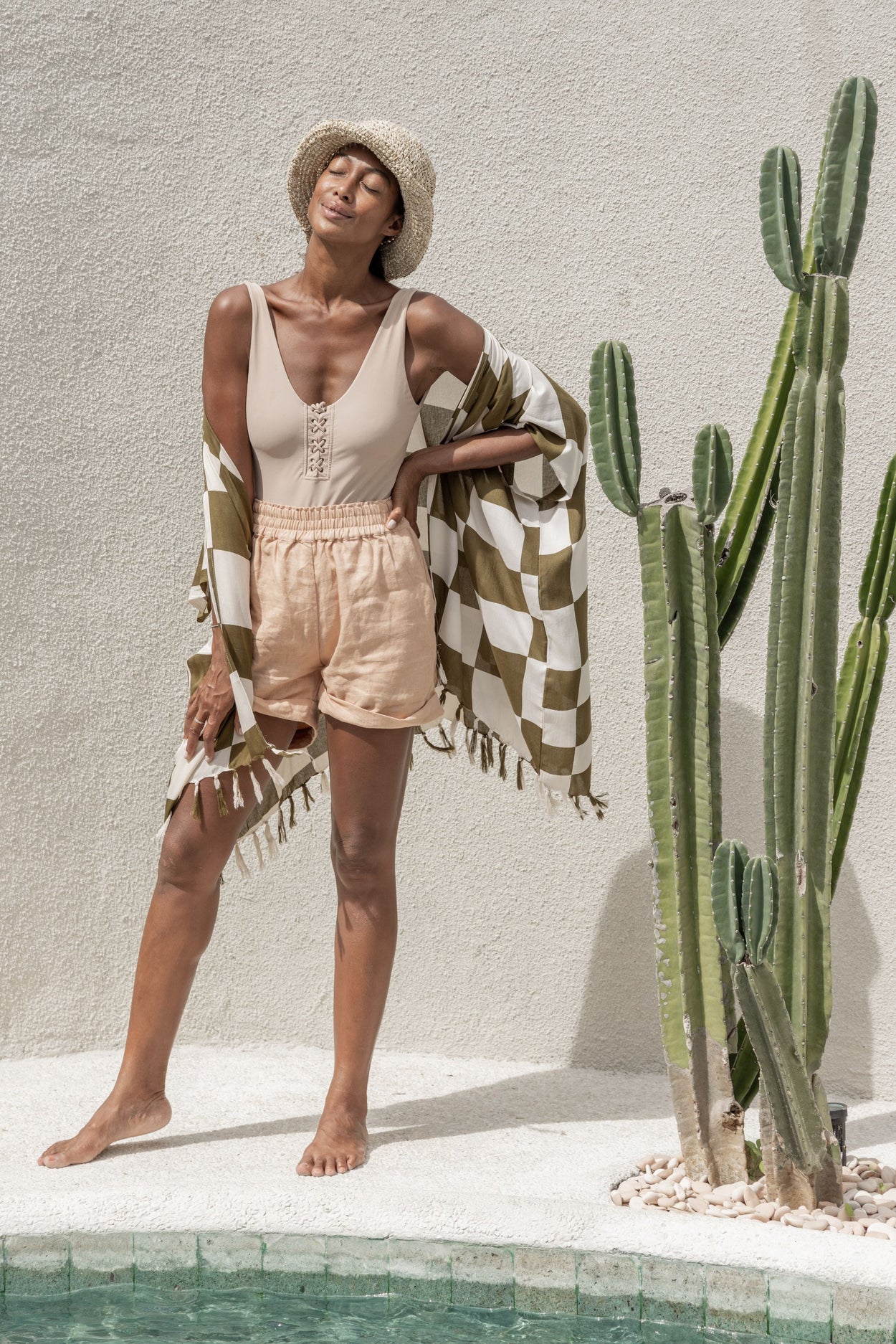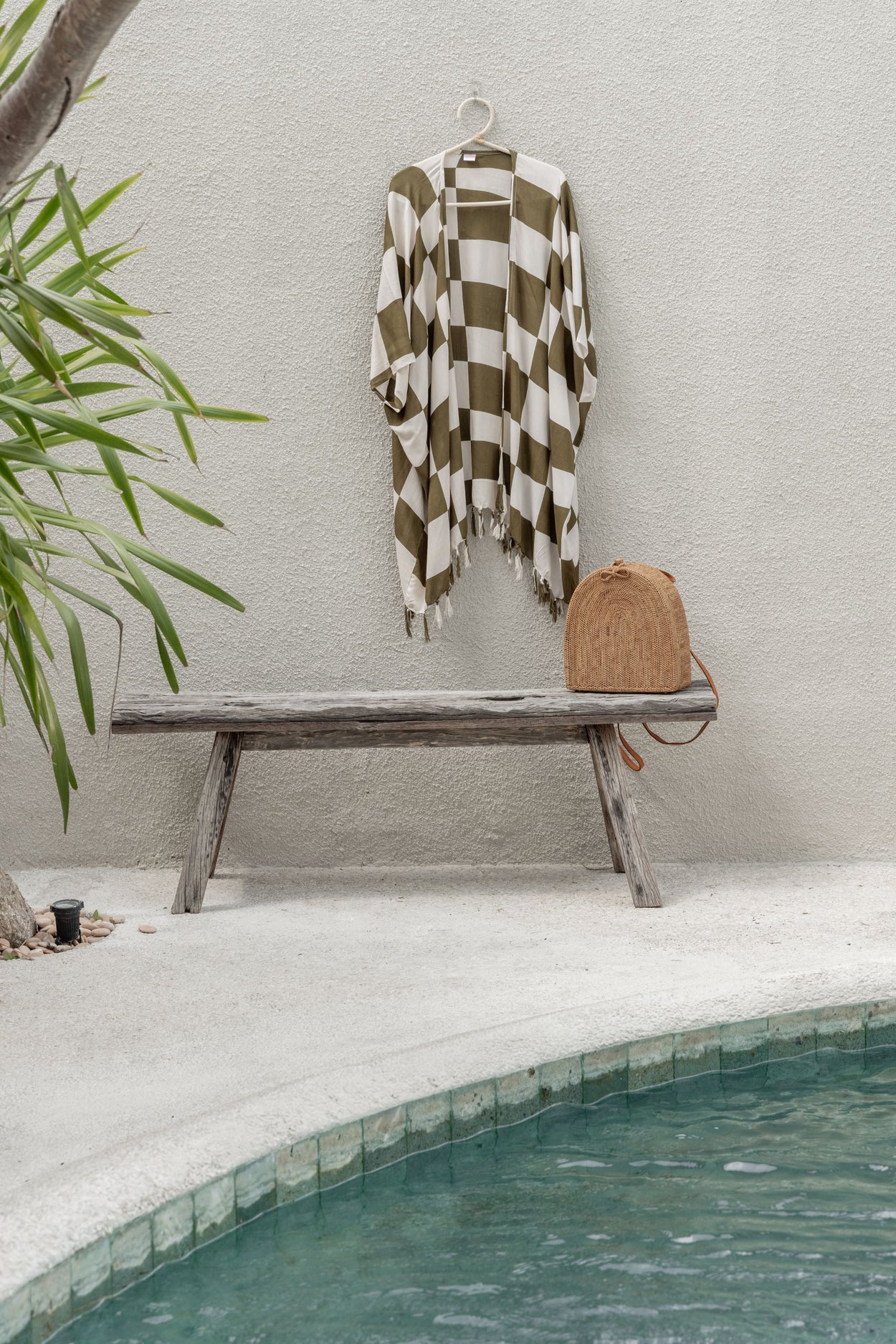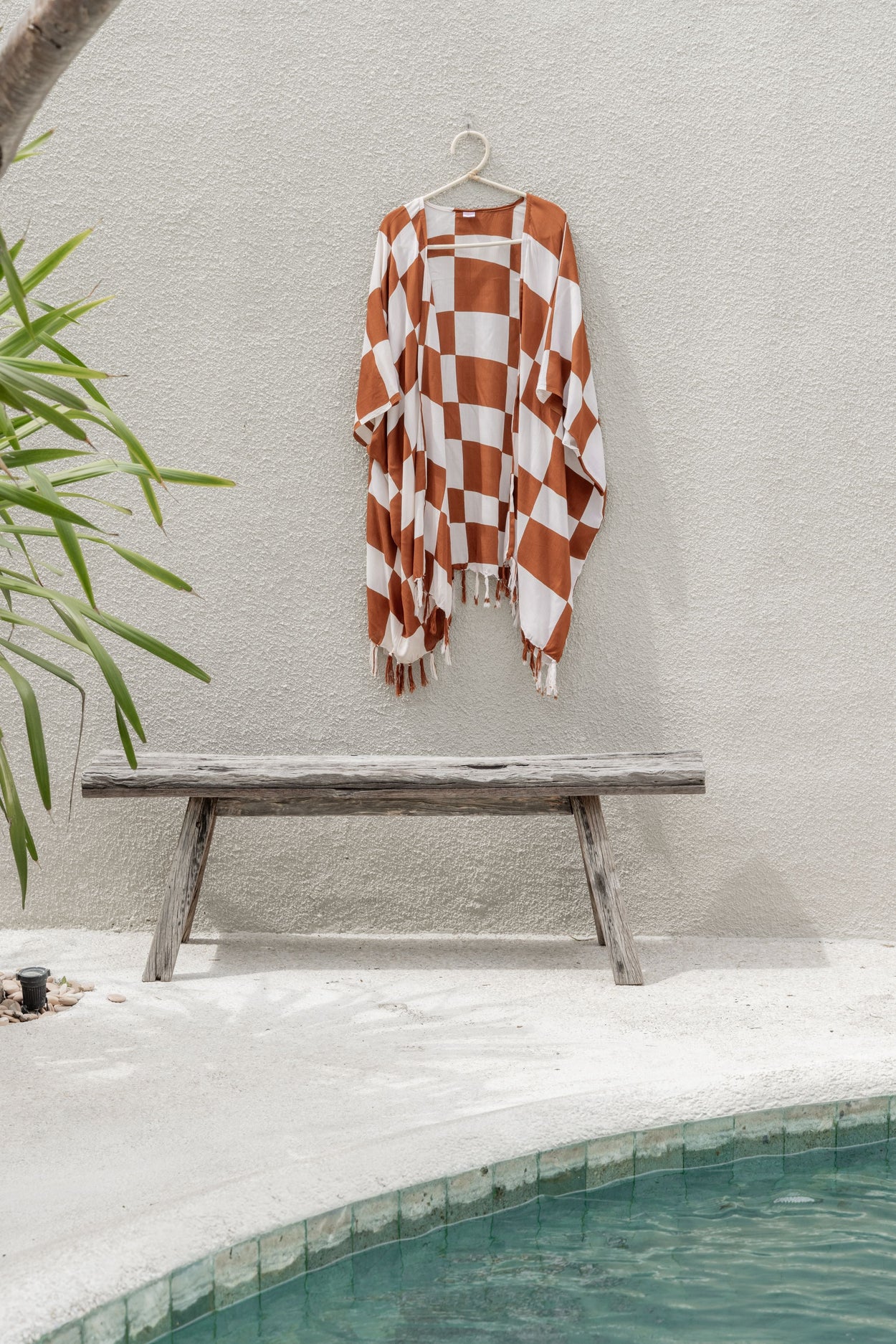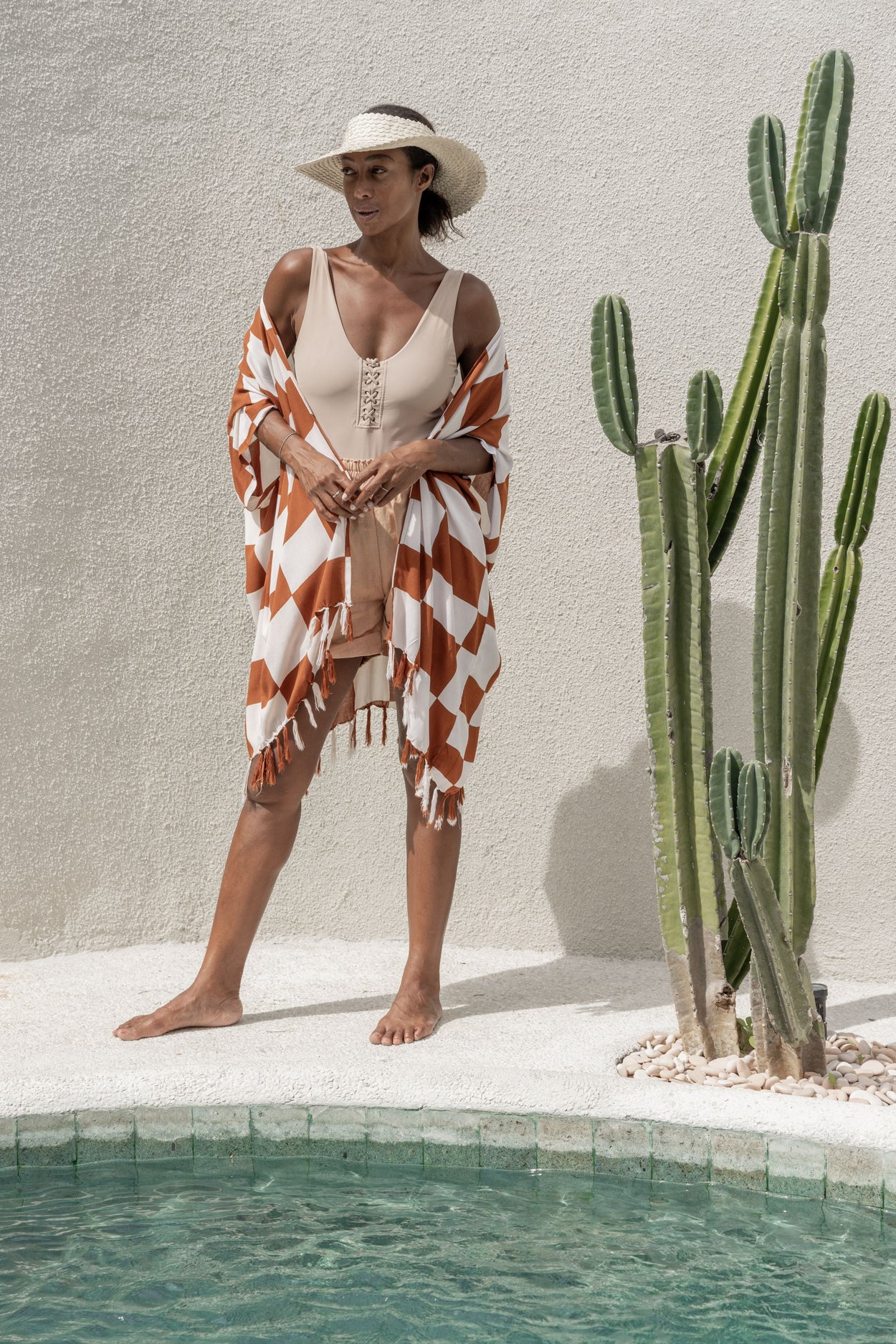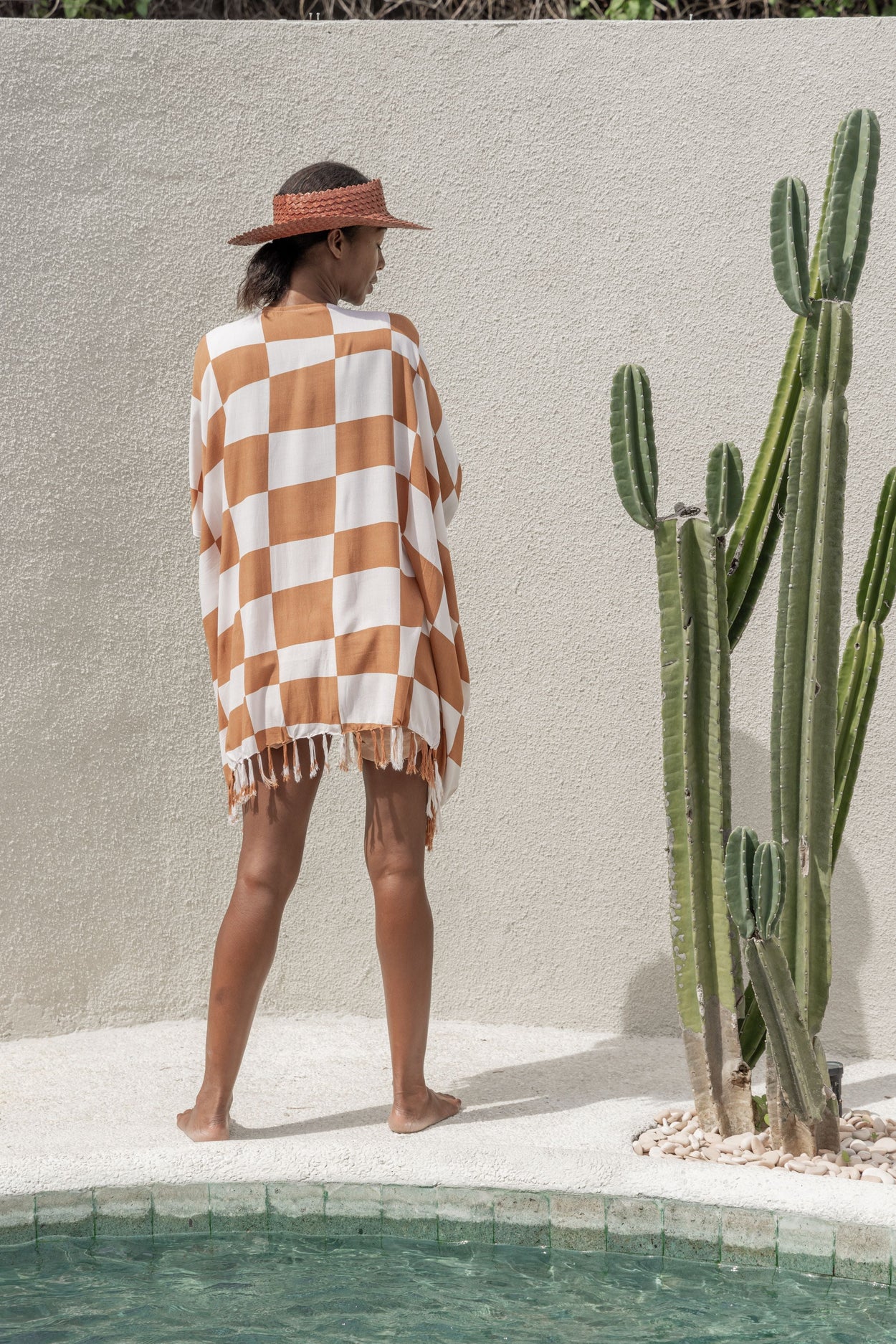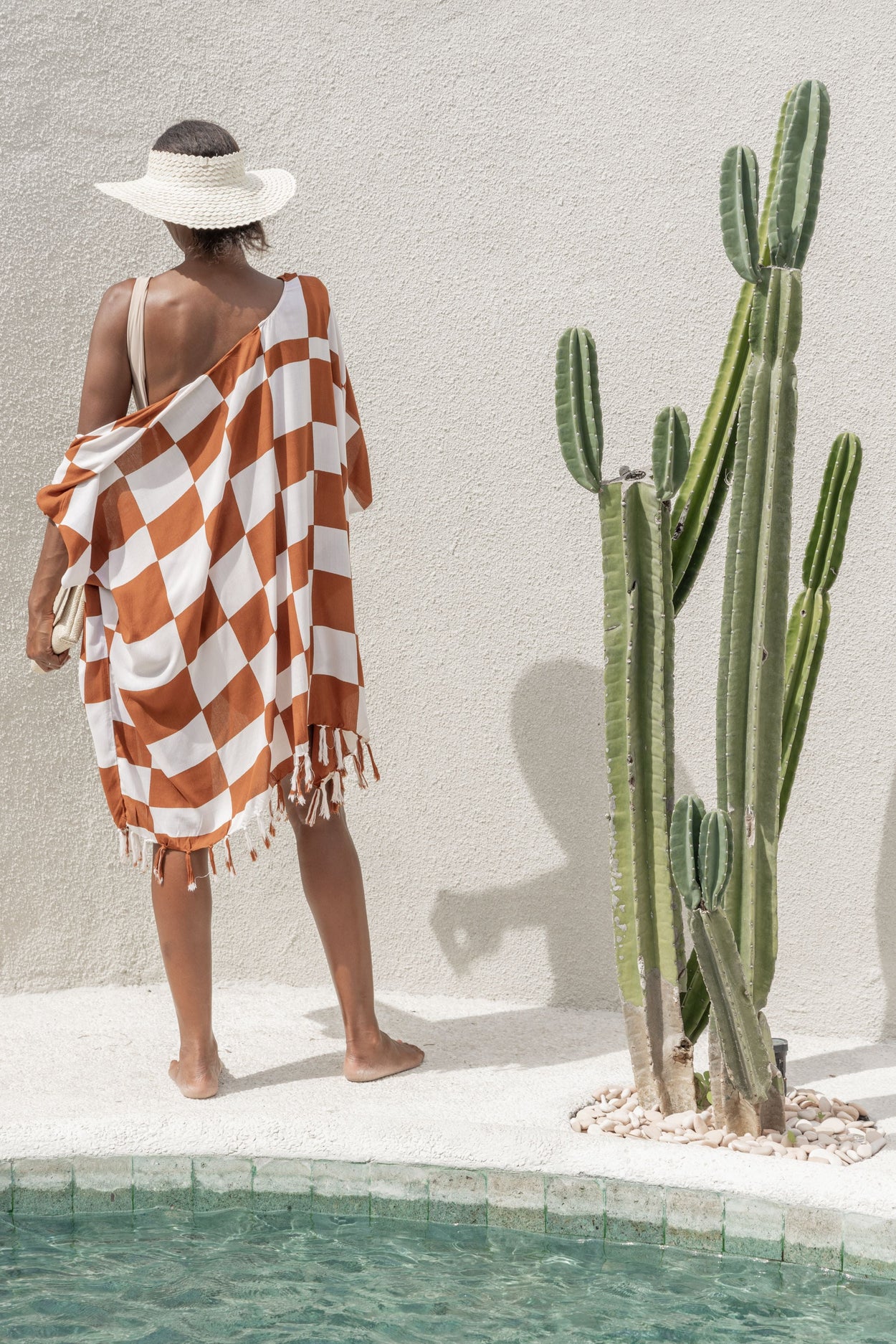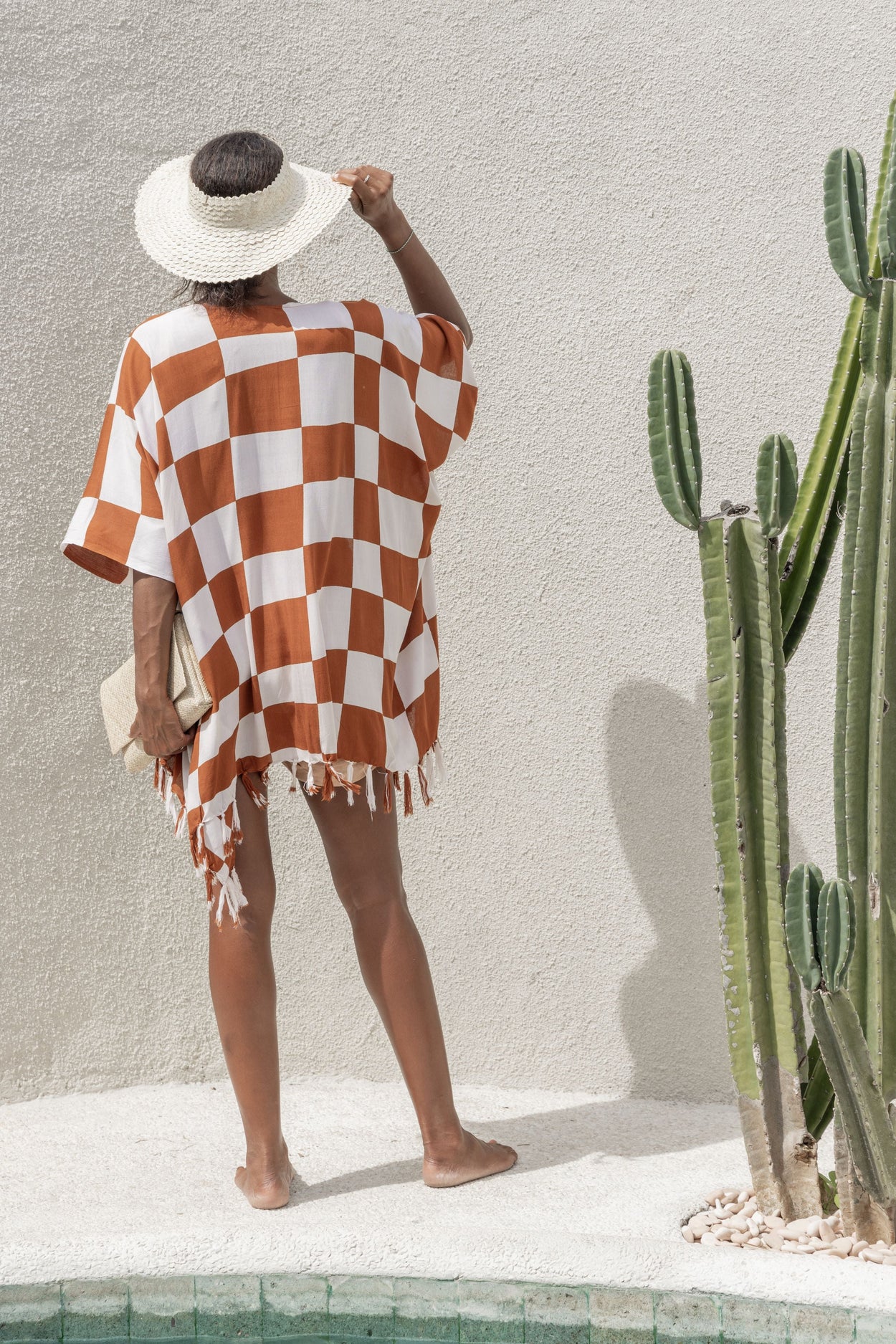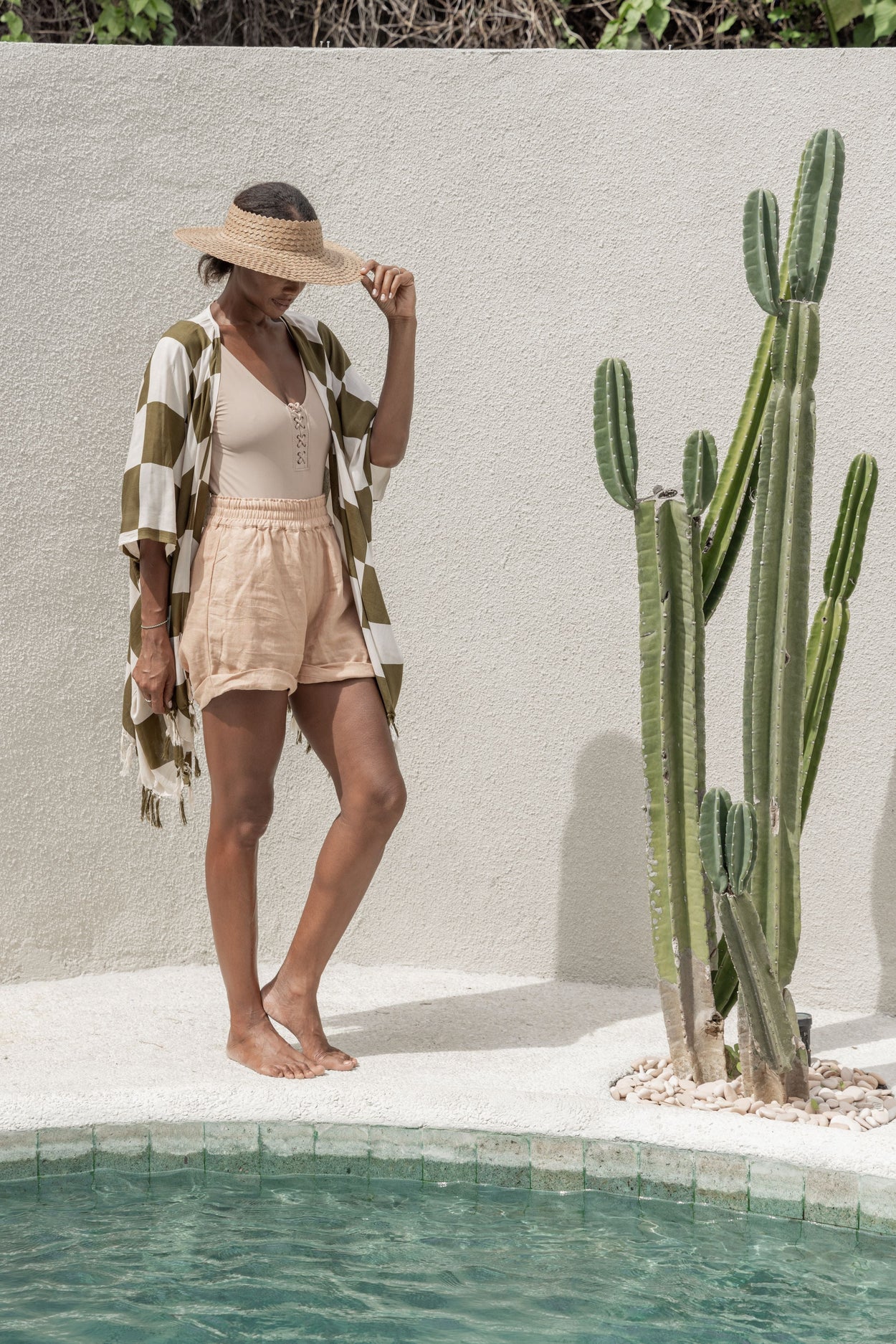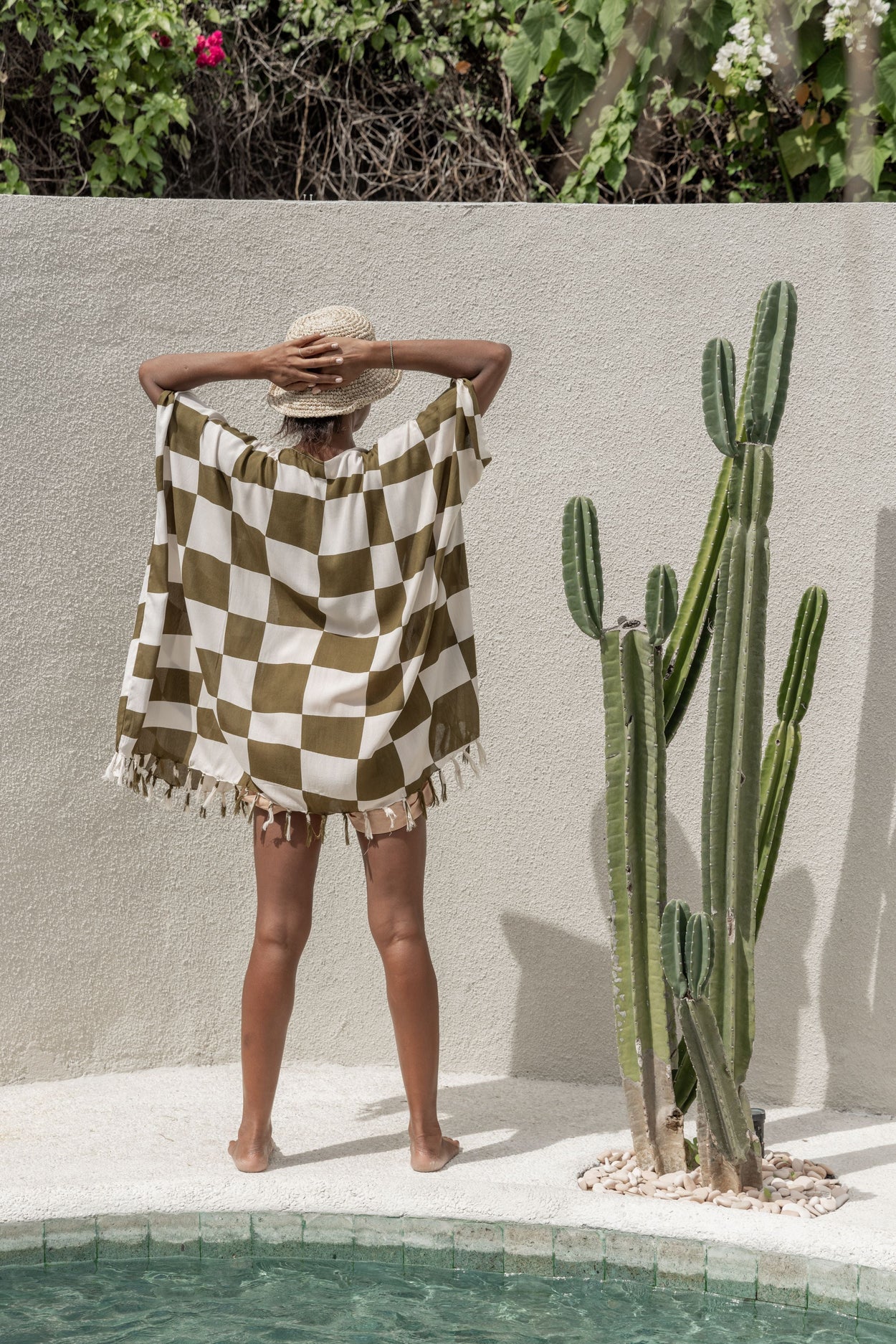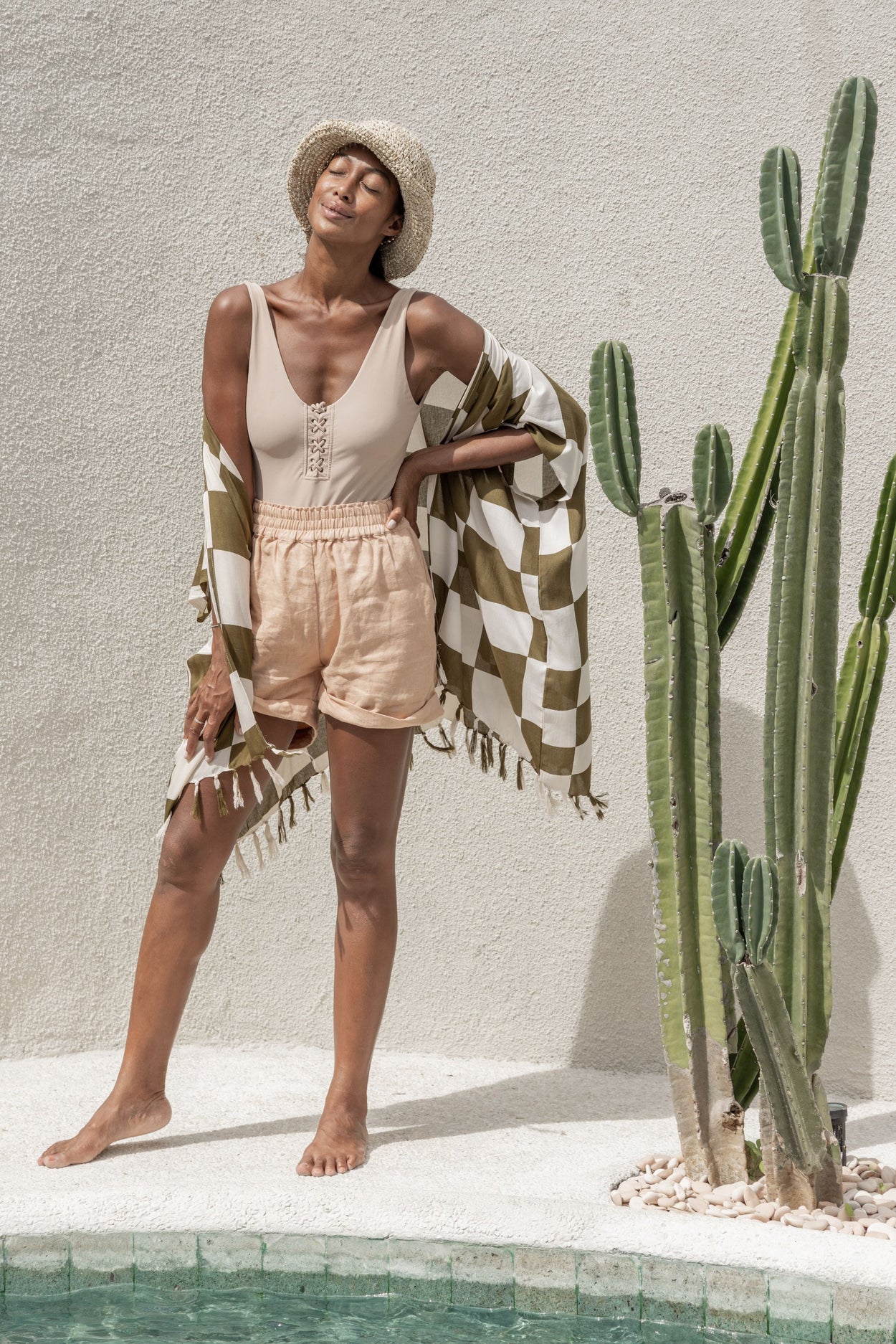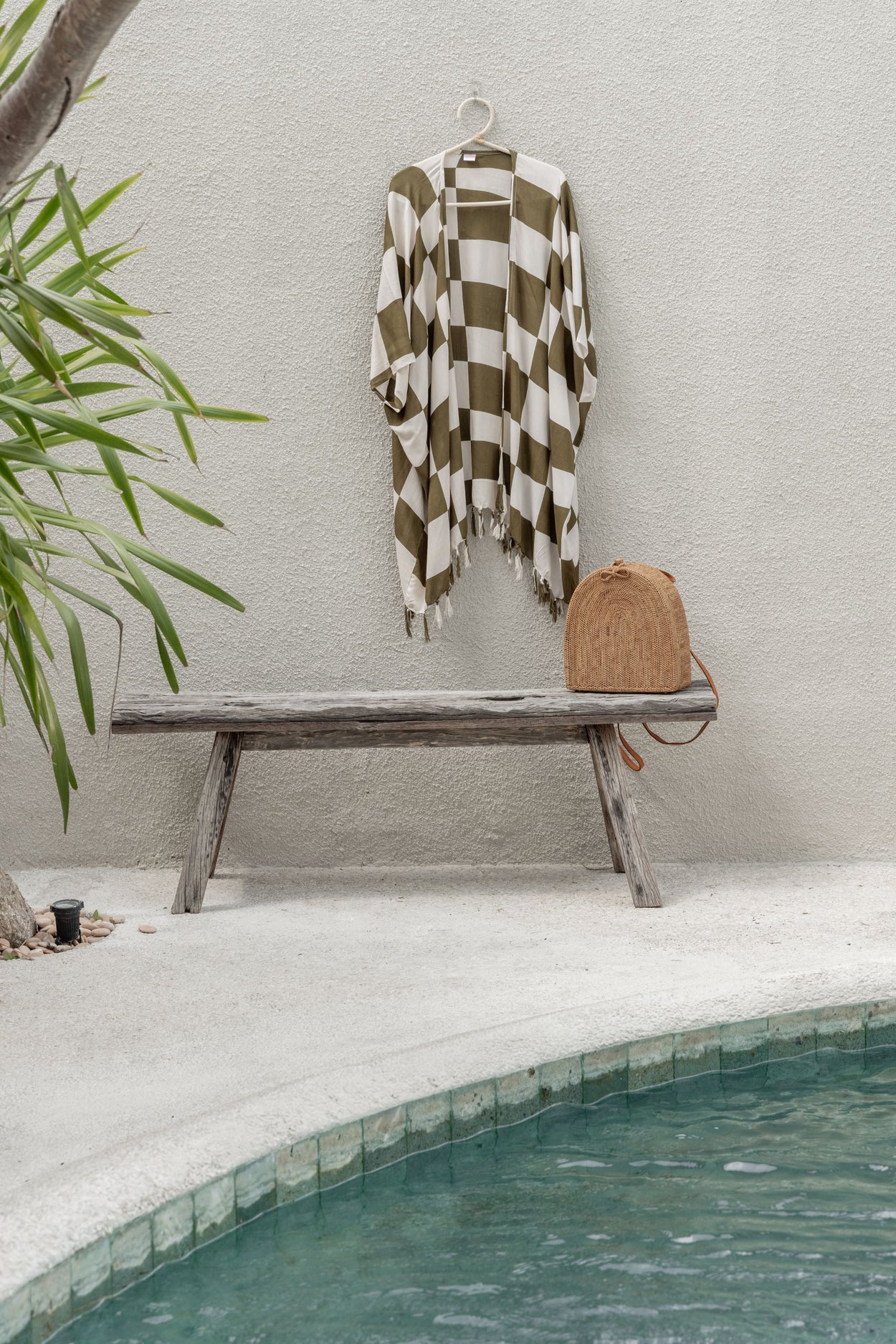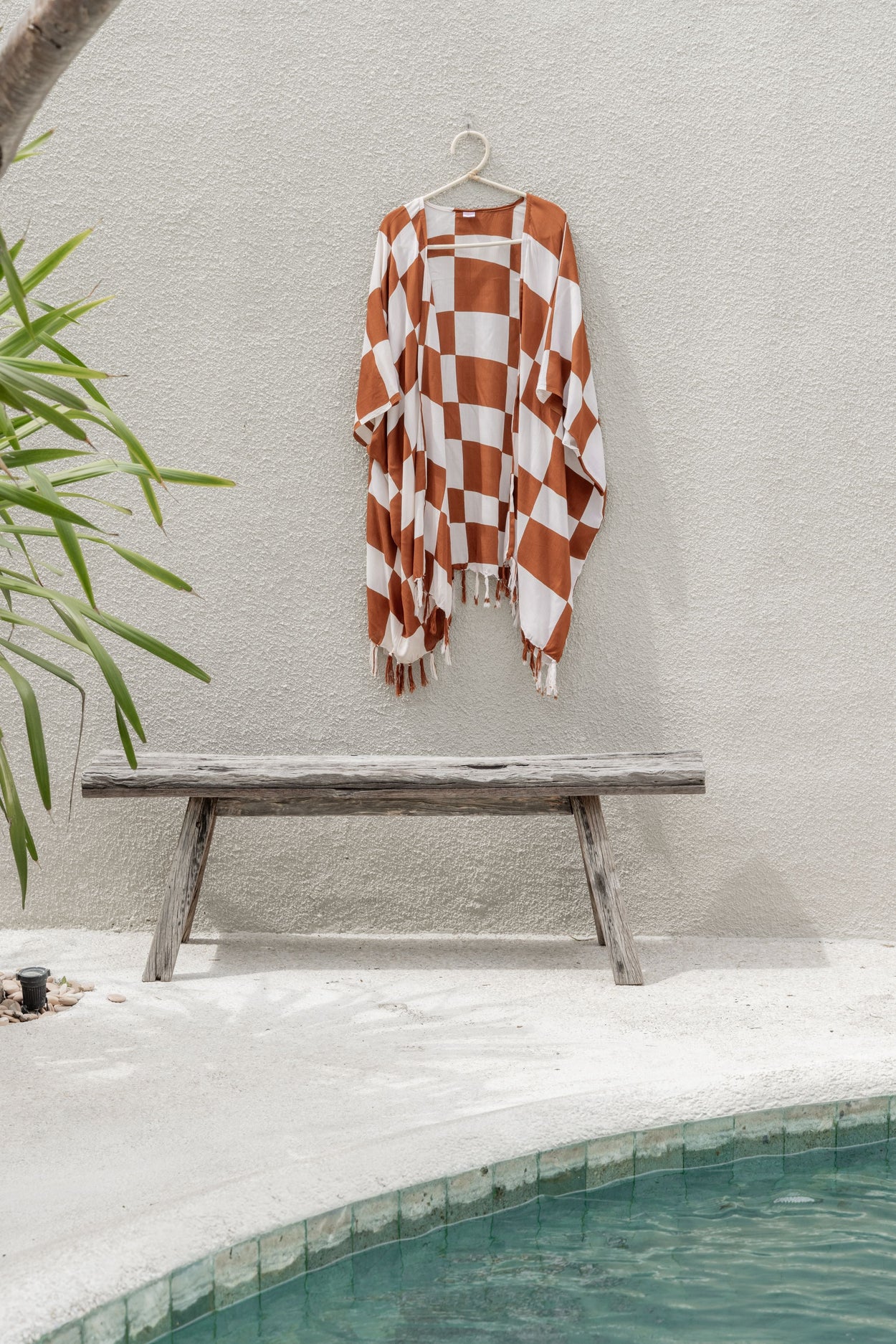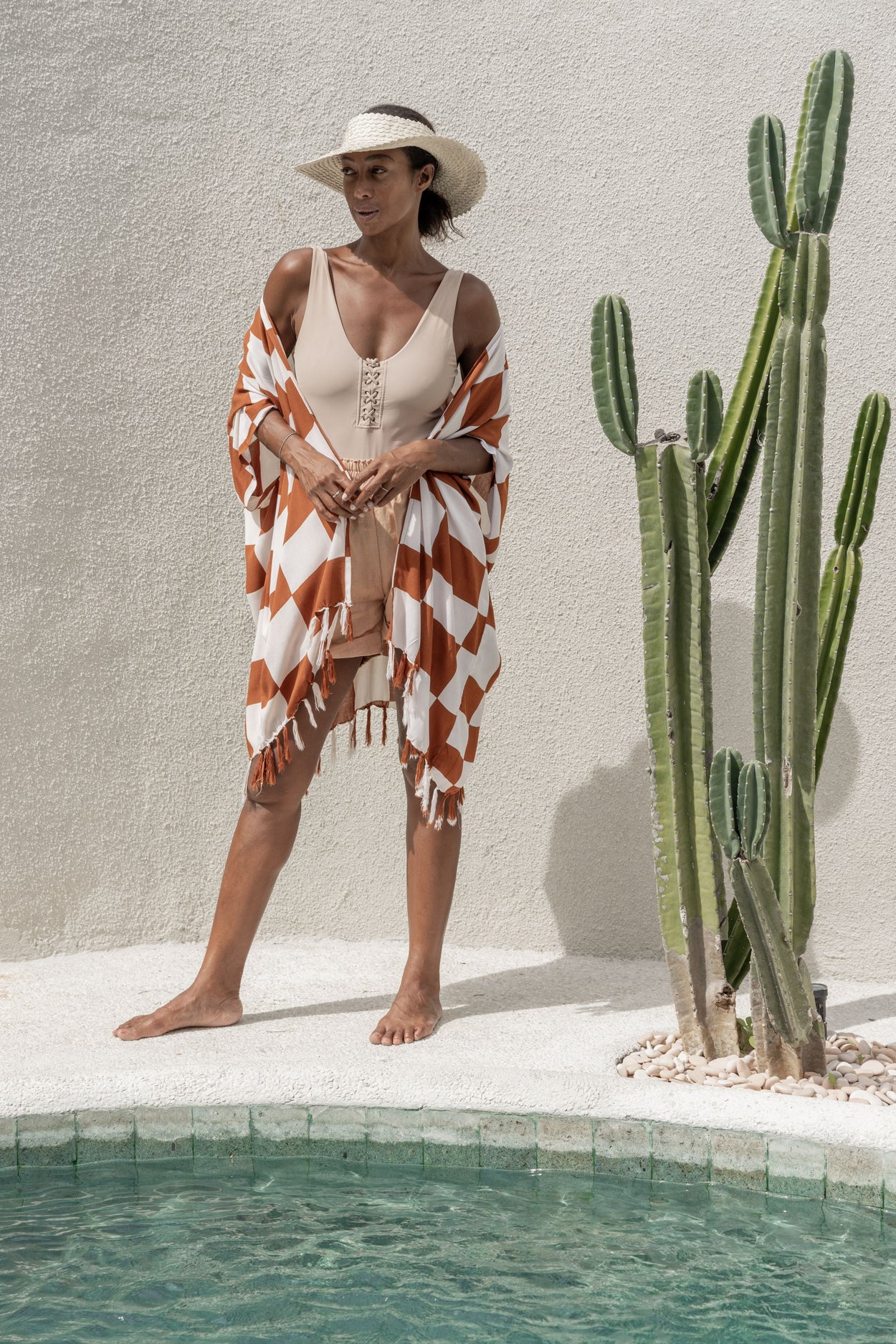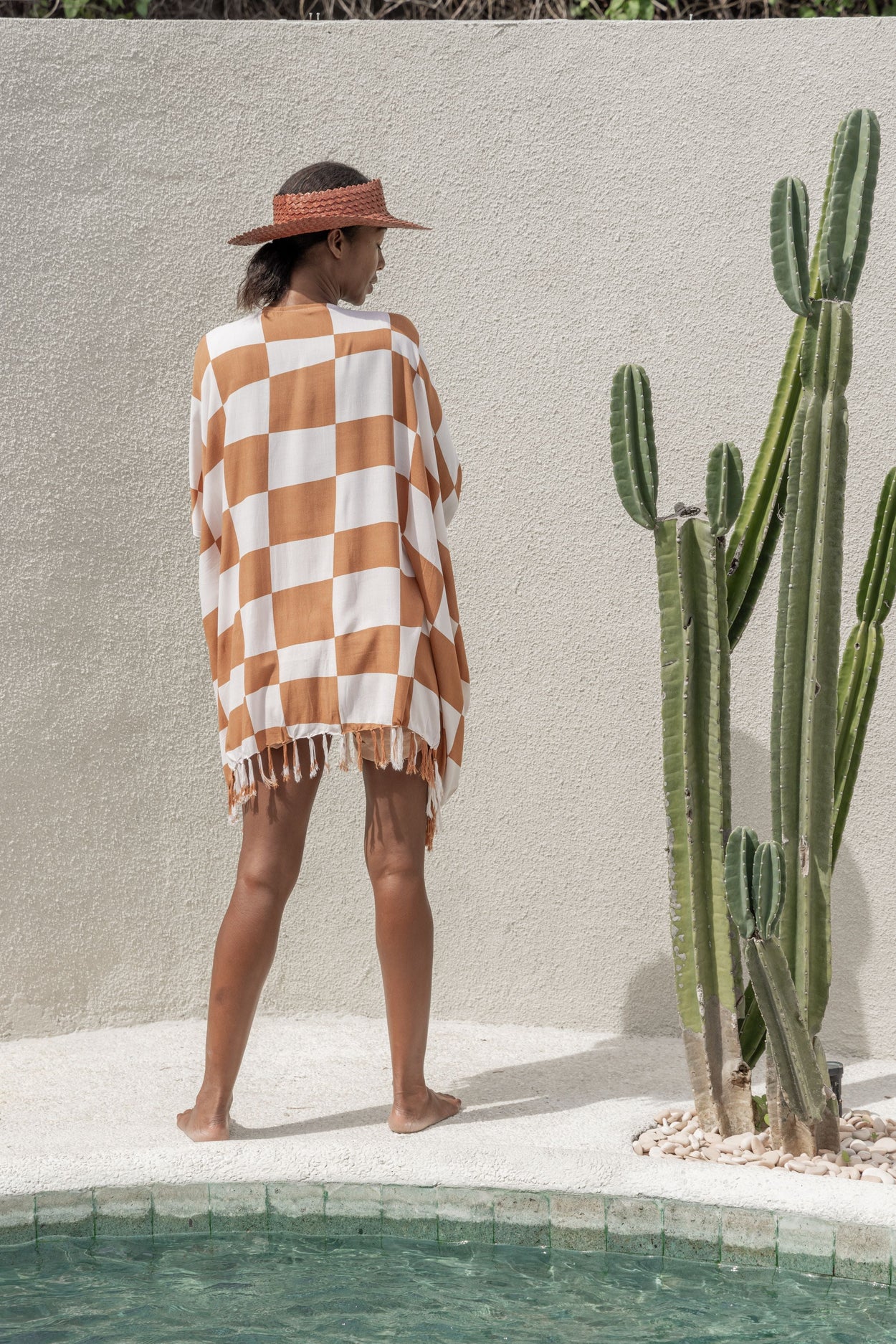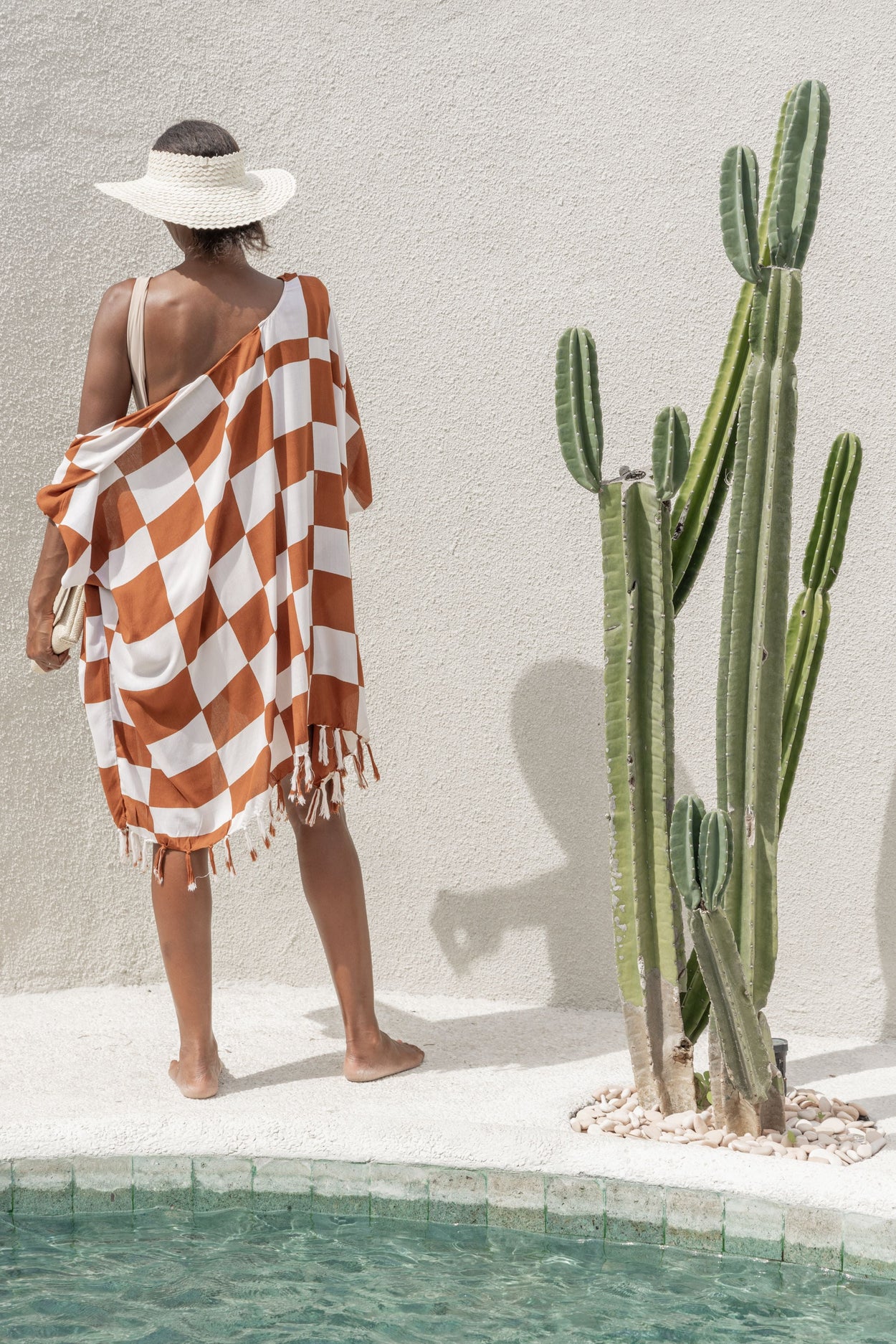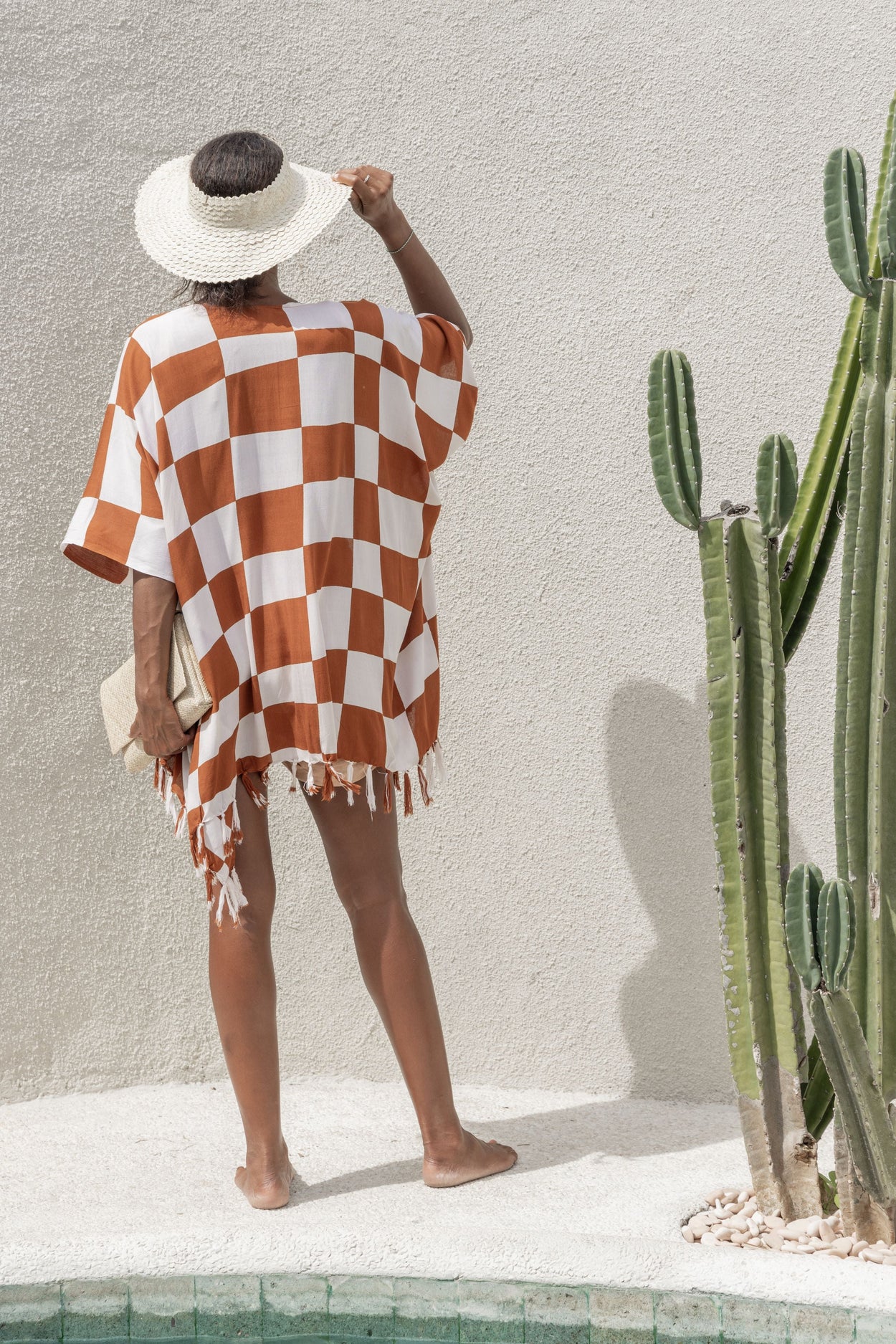 Imperfect Checkered Kimono
Translation missing: en.product.item.price.price_per_unit_html
Description
A kimono for any occasion. Lounge at home or by the pool in comfort and style. Dress it up and take it out. This versatile kimono is a great wardrobe addition creating endless outfit options.
It's the perfect fit on all shapes and sizes, draping uniquely on each person. One size fits all, up to 3X.
Imperfections for this item may include blemishes which may look like a small faded or black spot or printing outside of the intended area.
Size
One Size
Materials
100% Rayon
Zero Waste 
All Natural Dyes 
Care Instructions
Cold, gentle cycle / hang to dry