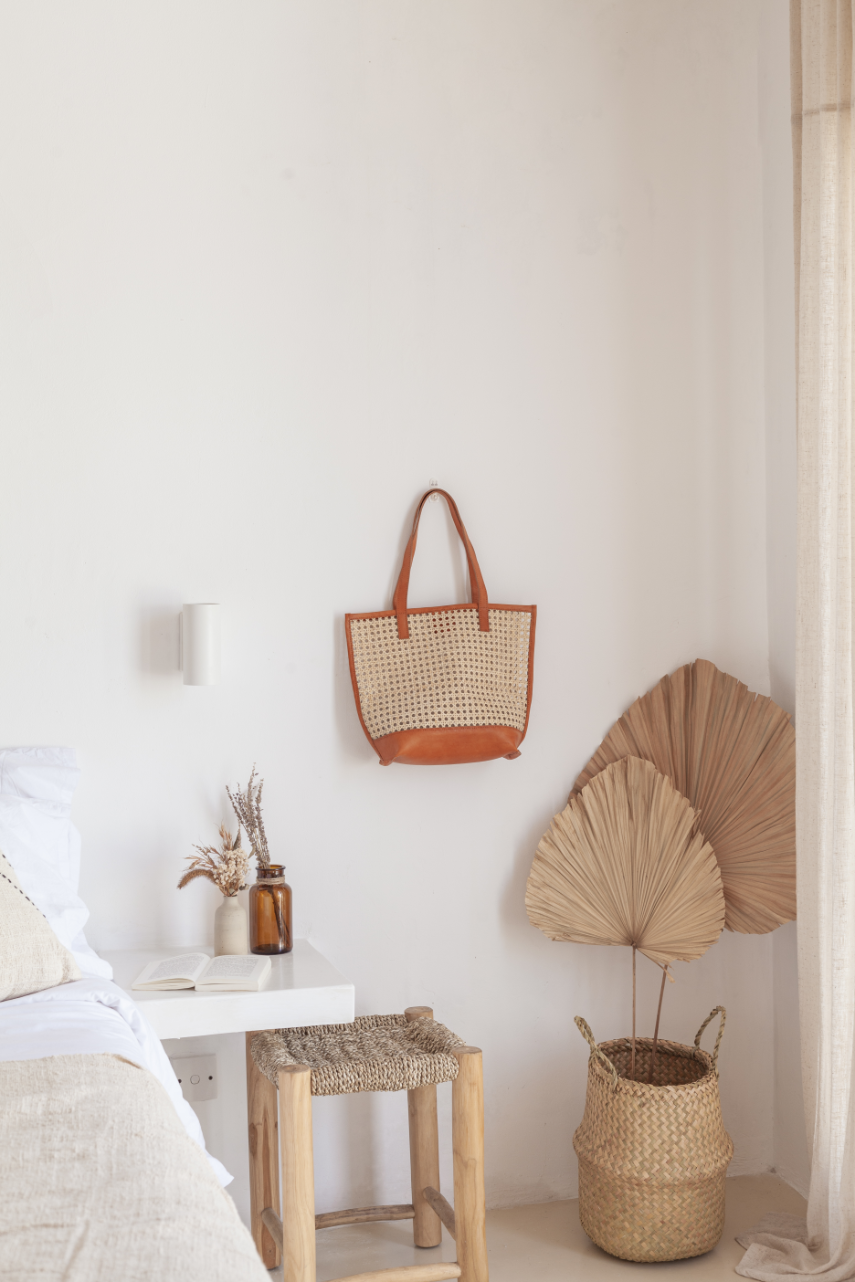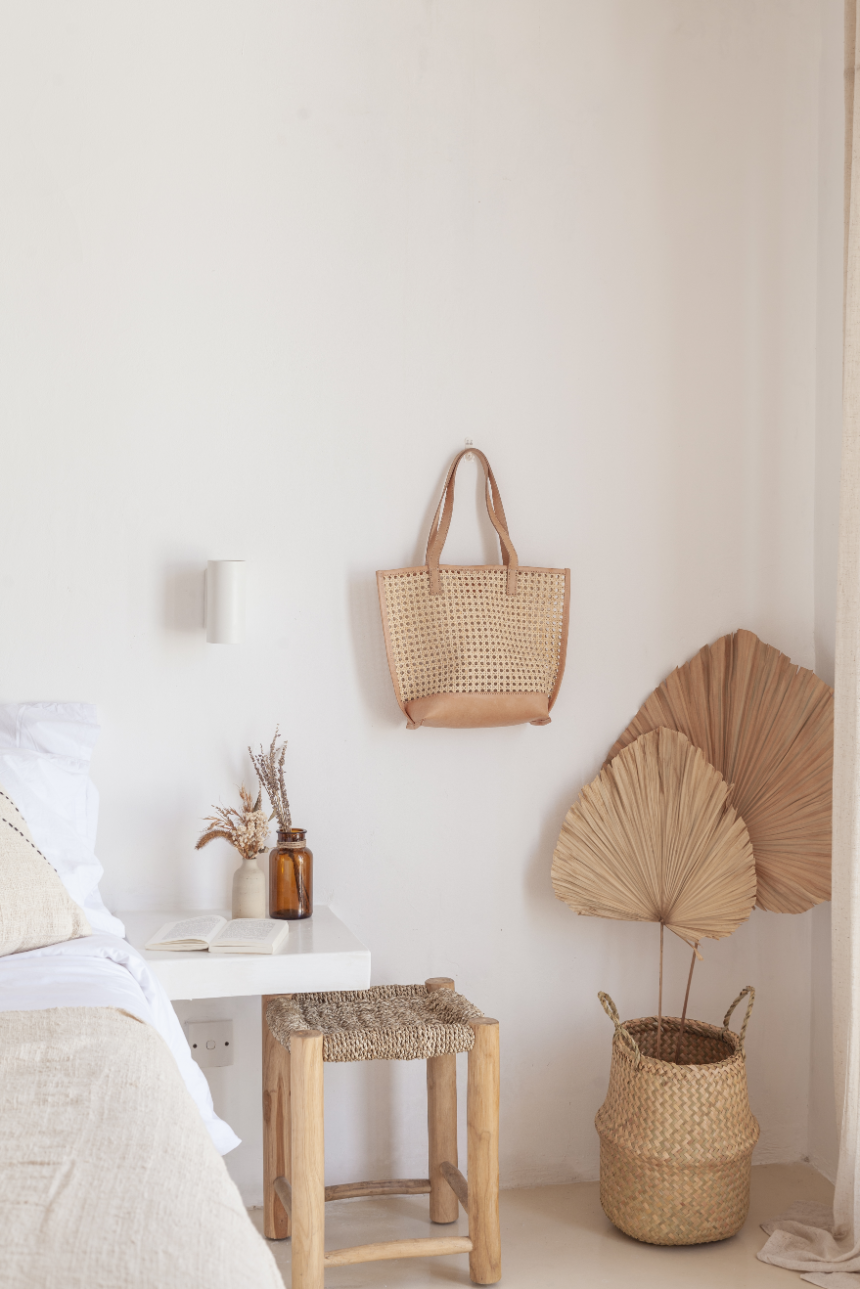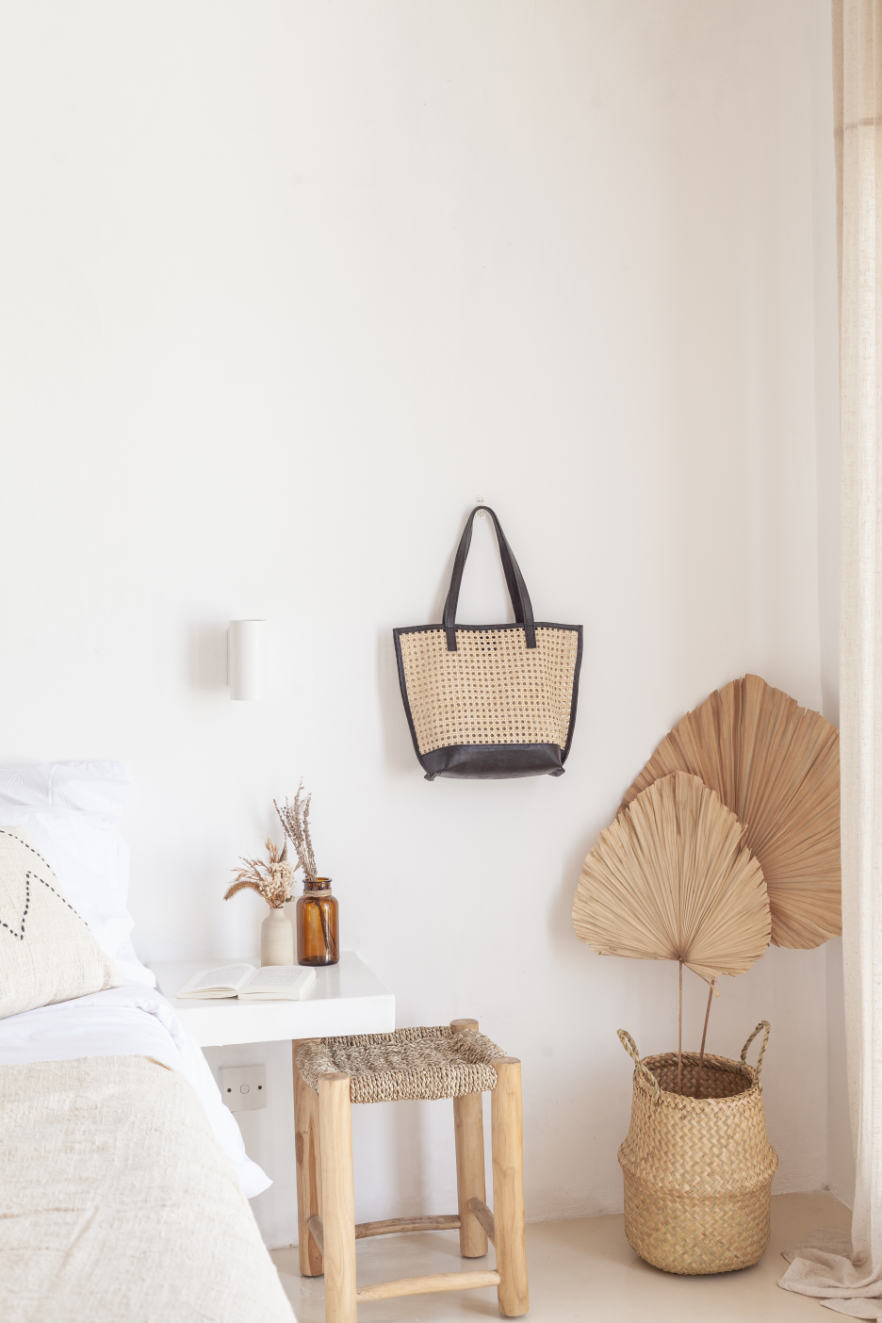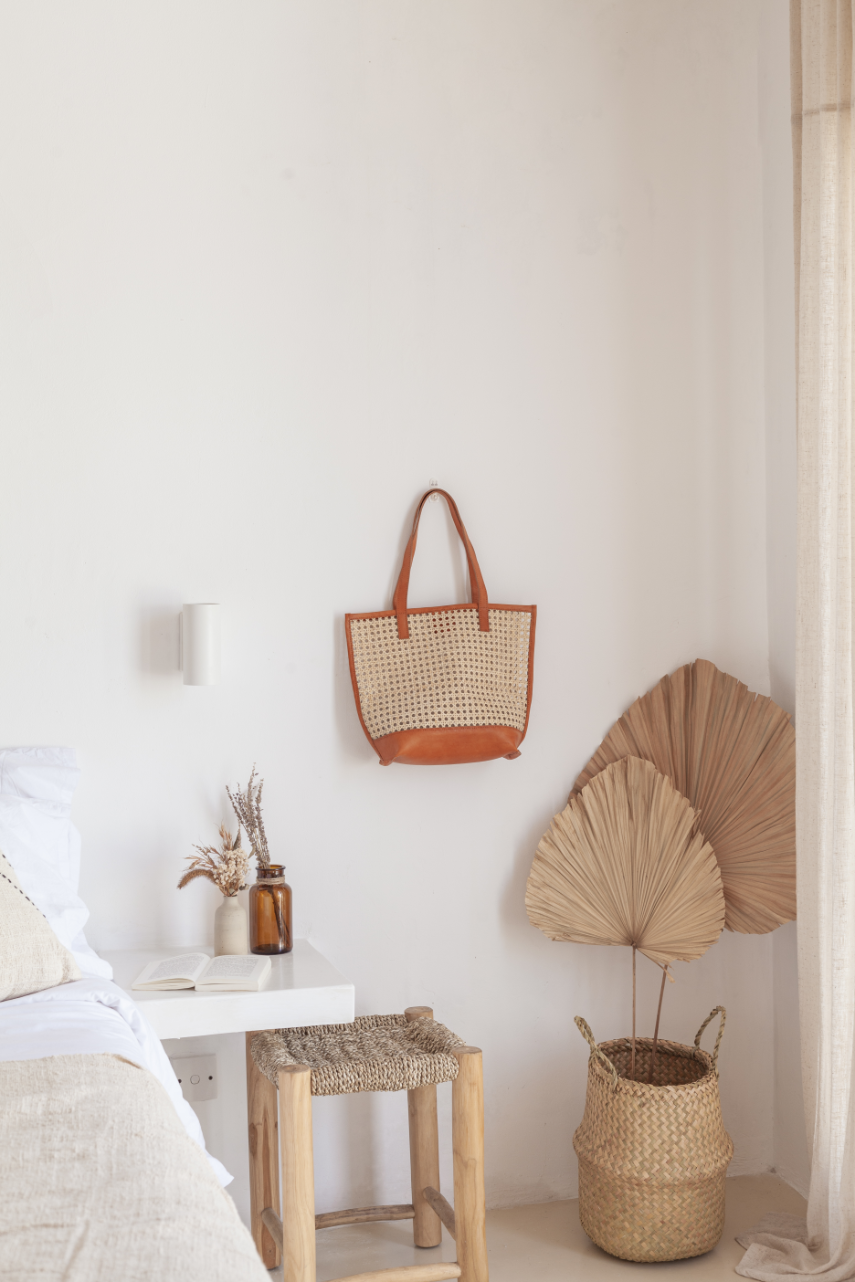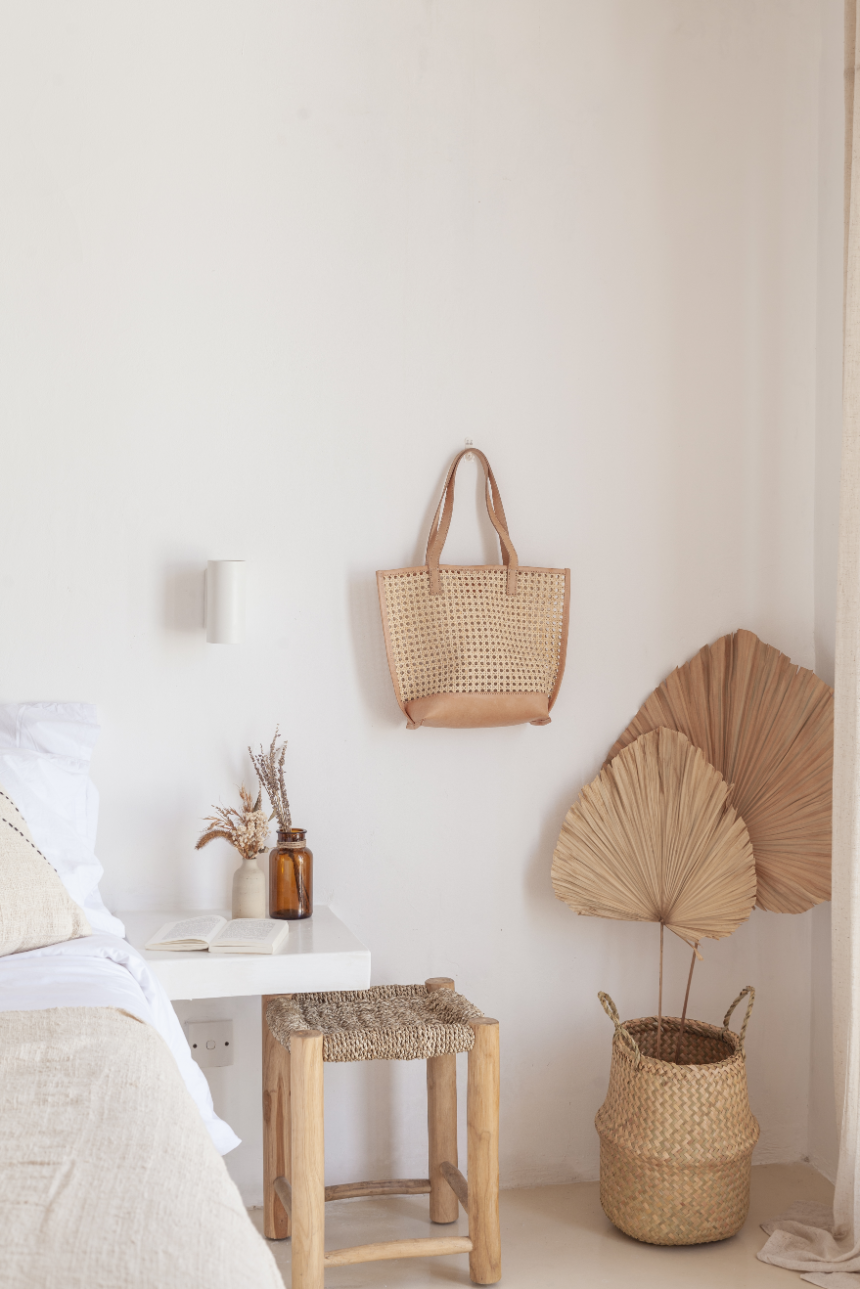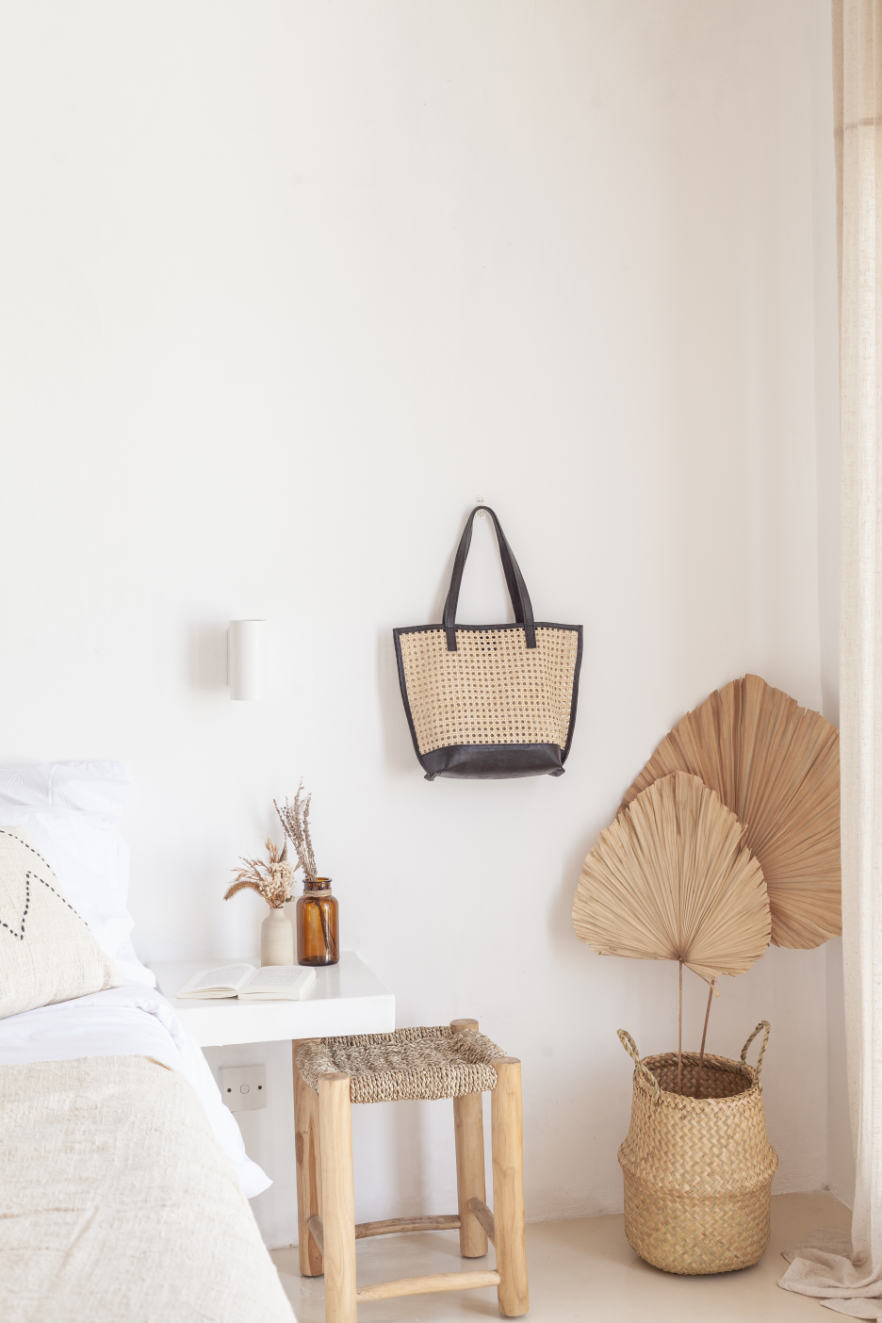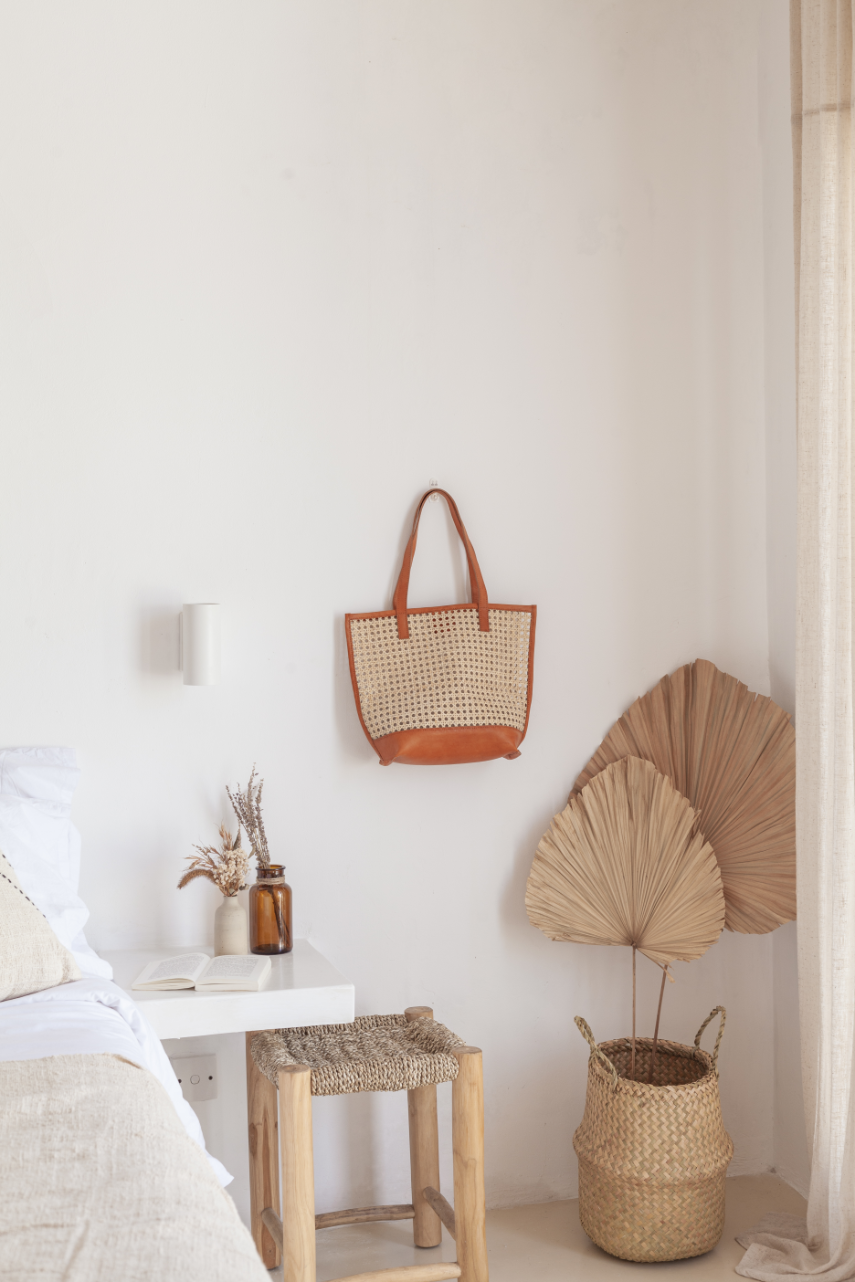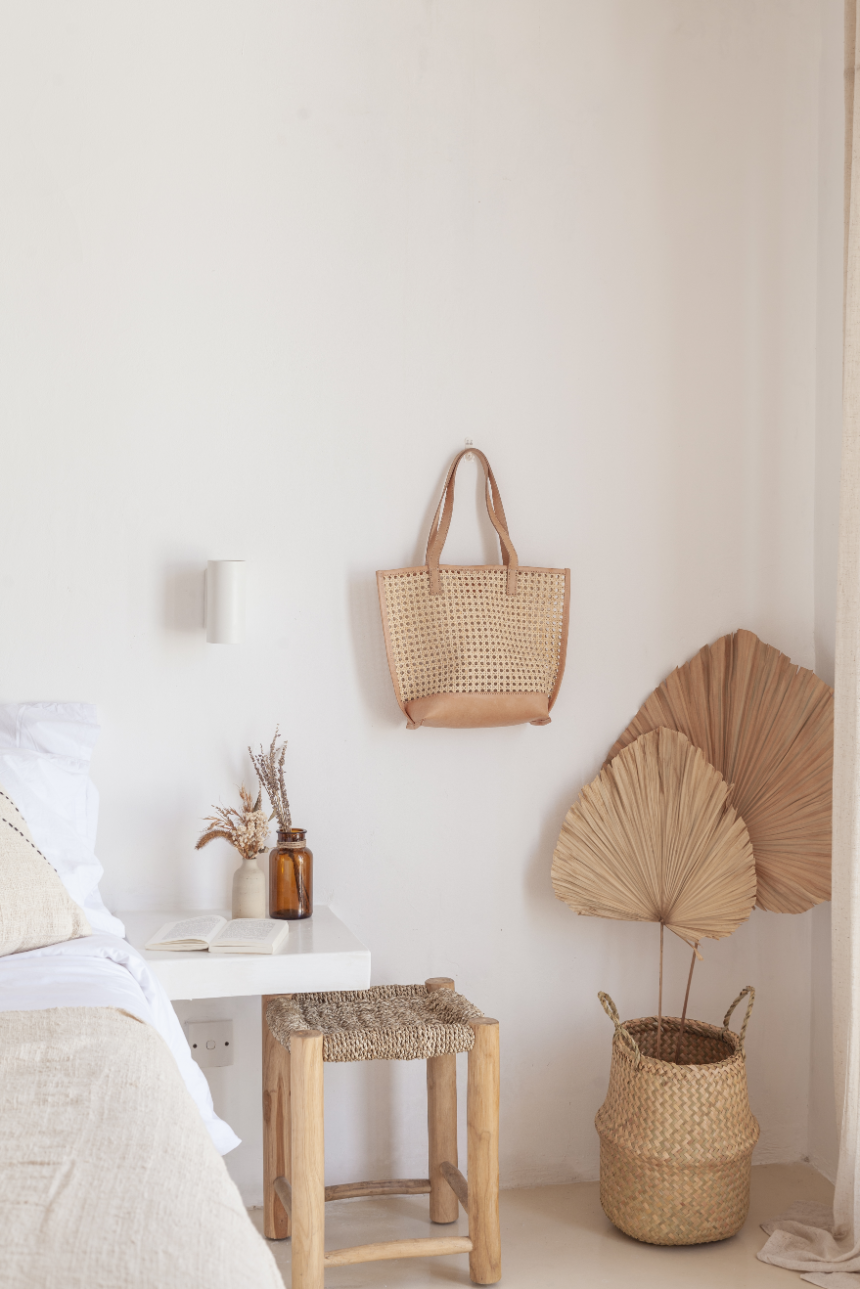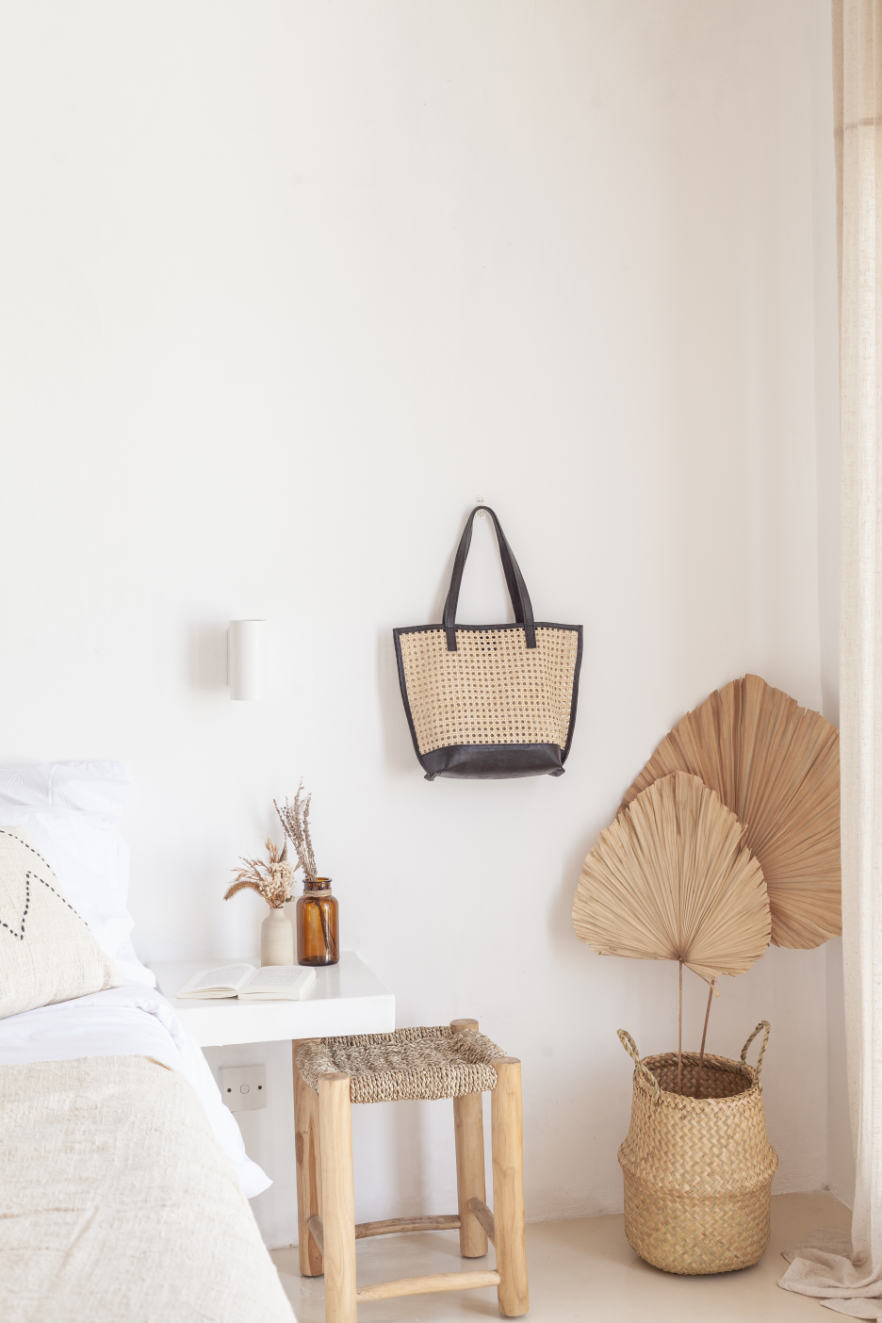 Imperfect Raja Leather and Cane Tote
Translation missing: en.product.item.price.price_per_unit_html
Description
This elevated tote bag features leather detailing and gorgeous cane webbing. These natural elements combine beautifully to create a sophisticated yet casual feel.
Each bag is handmade by our Balinese Artisan Partners and tells a story of craft, culture and innovation. Available in three colorways - Black, Blush and Camel.
Imperfections may include slight leather stains, leather creasing, or discolored rattan.

Size
Body: 12"x15.5", and Strap: 9" 
Materials 
Rattan
Leather