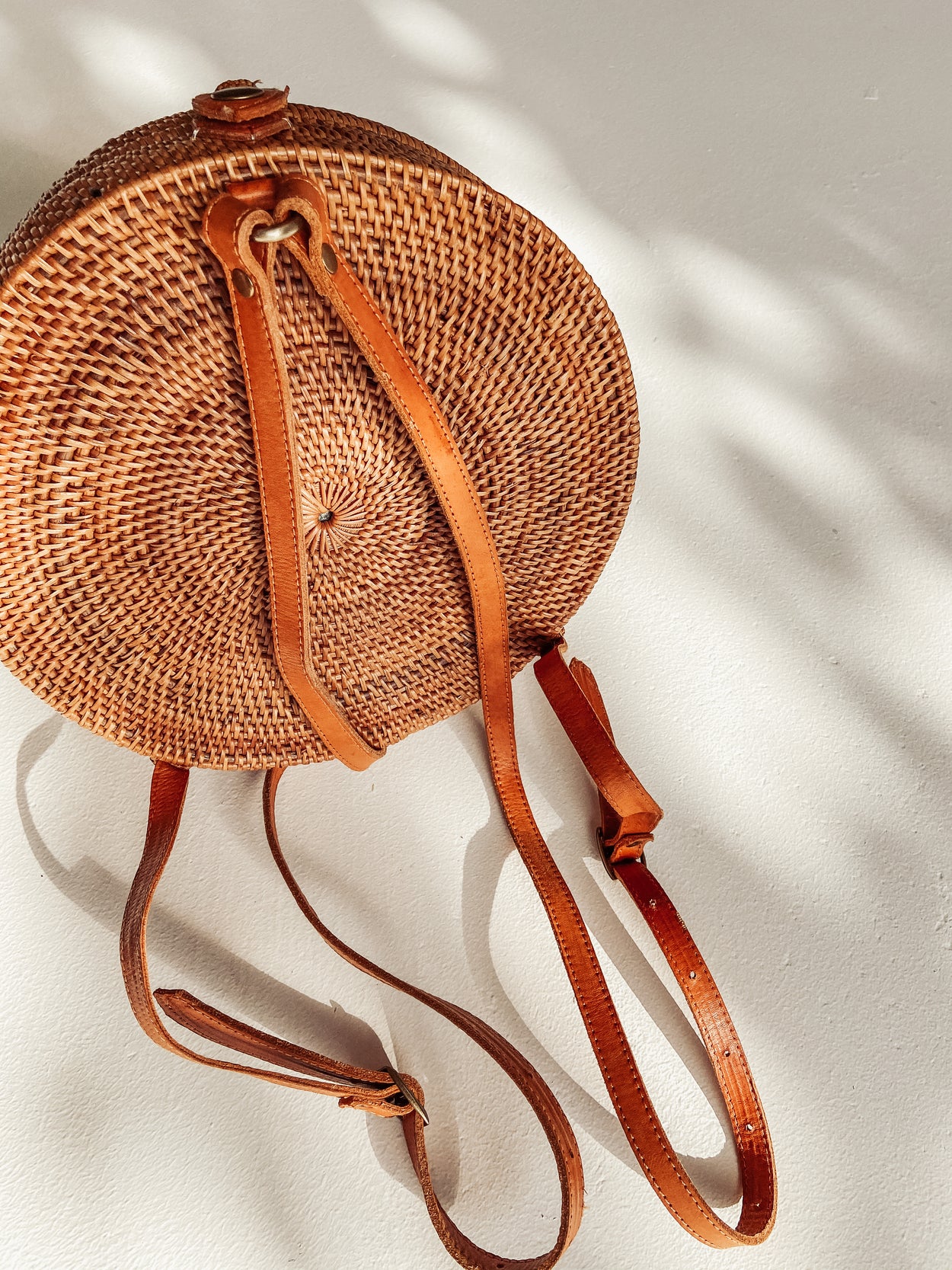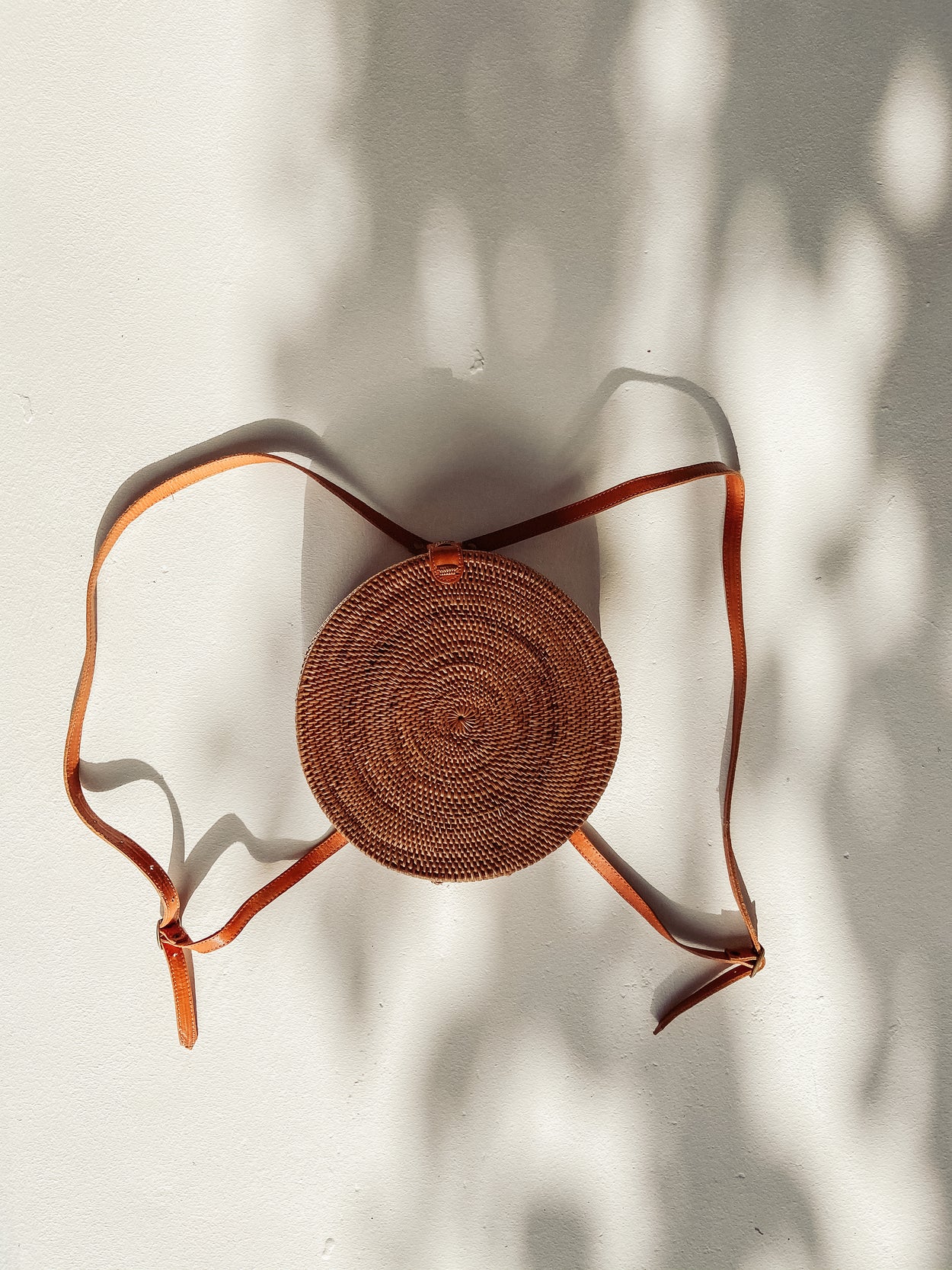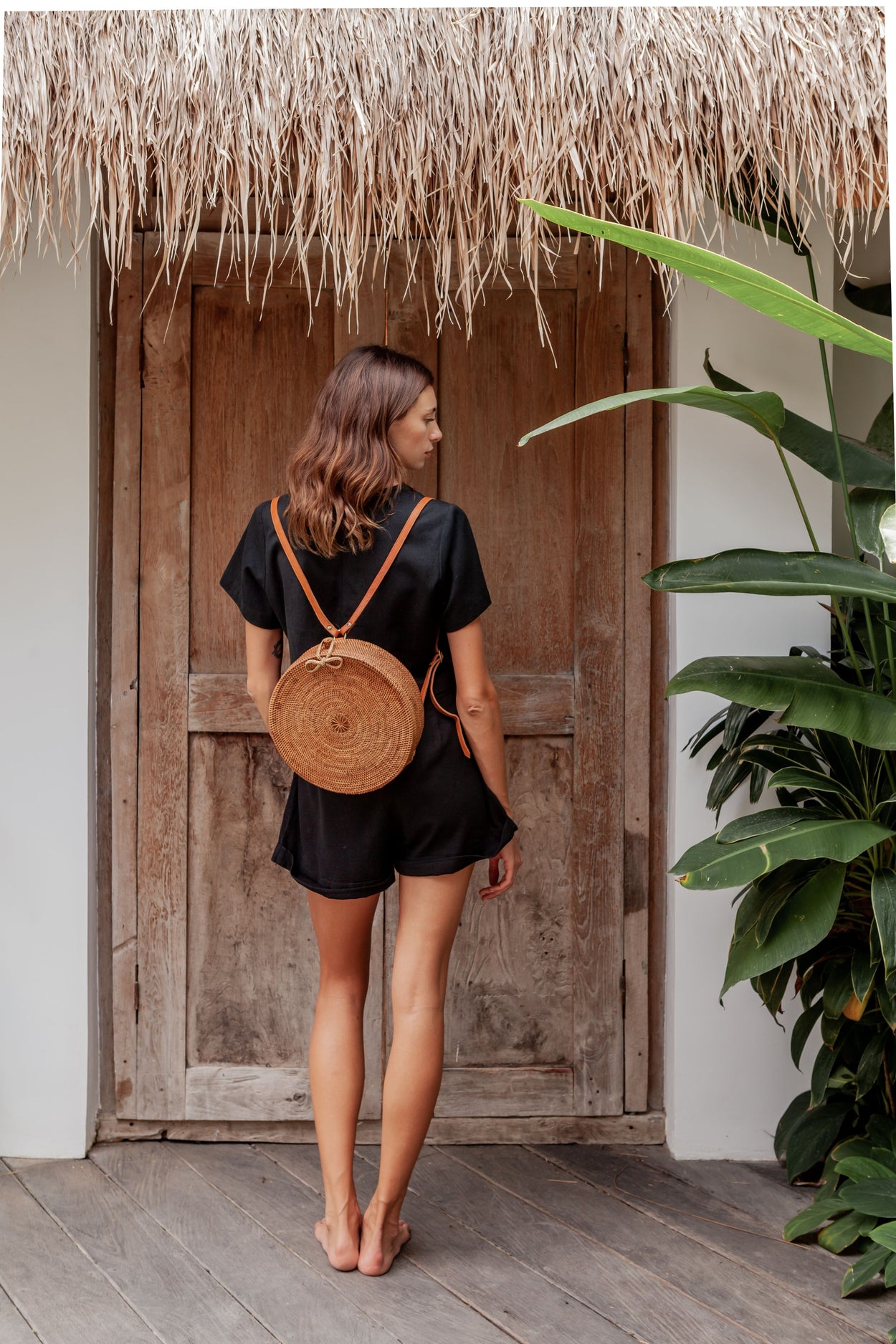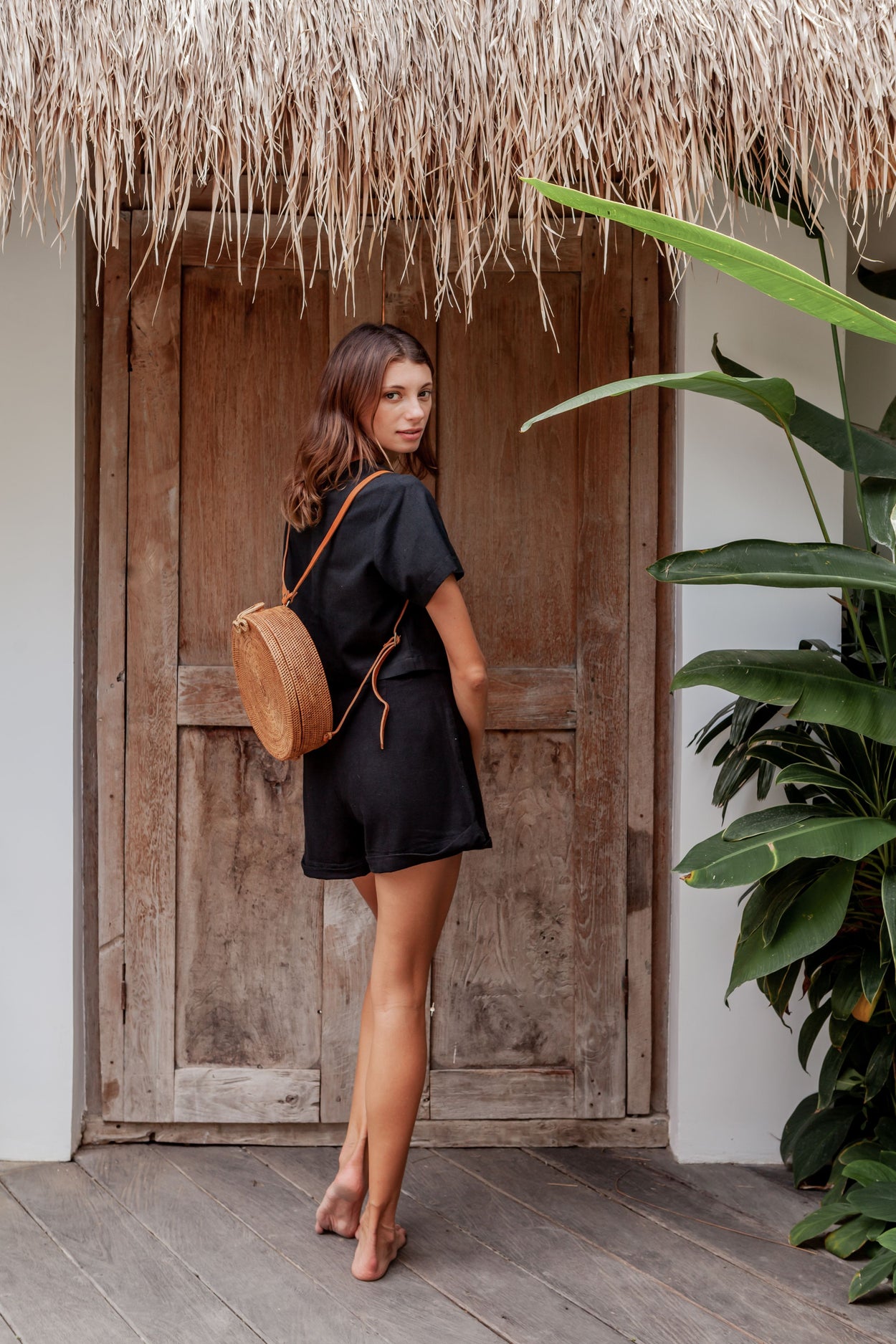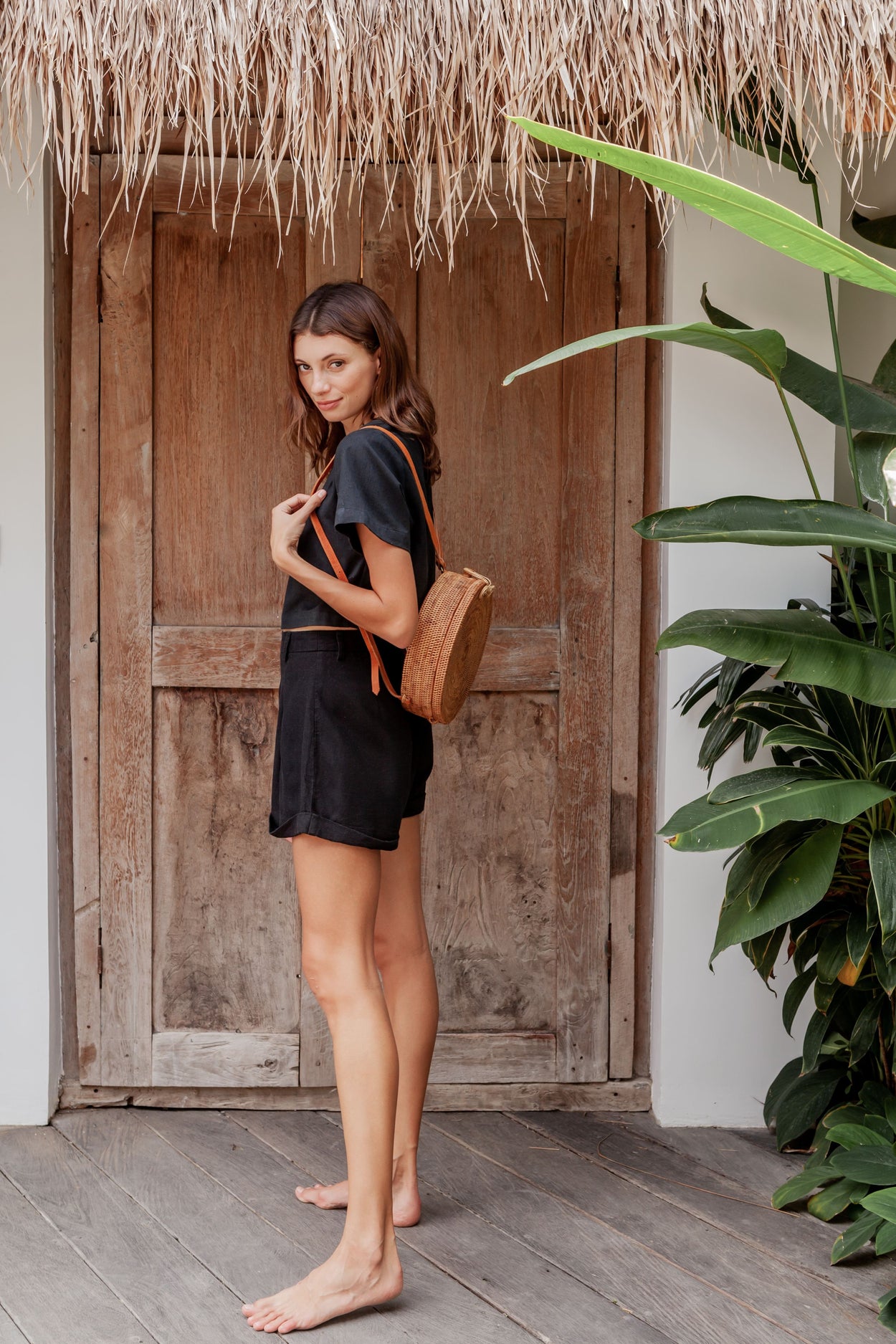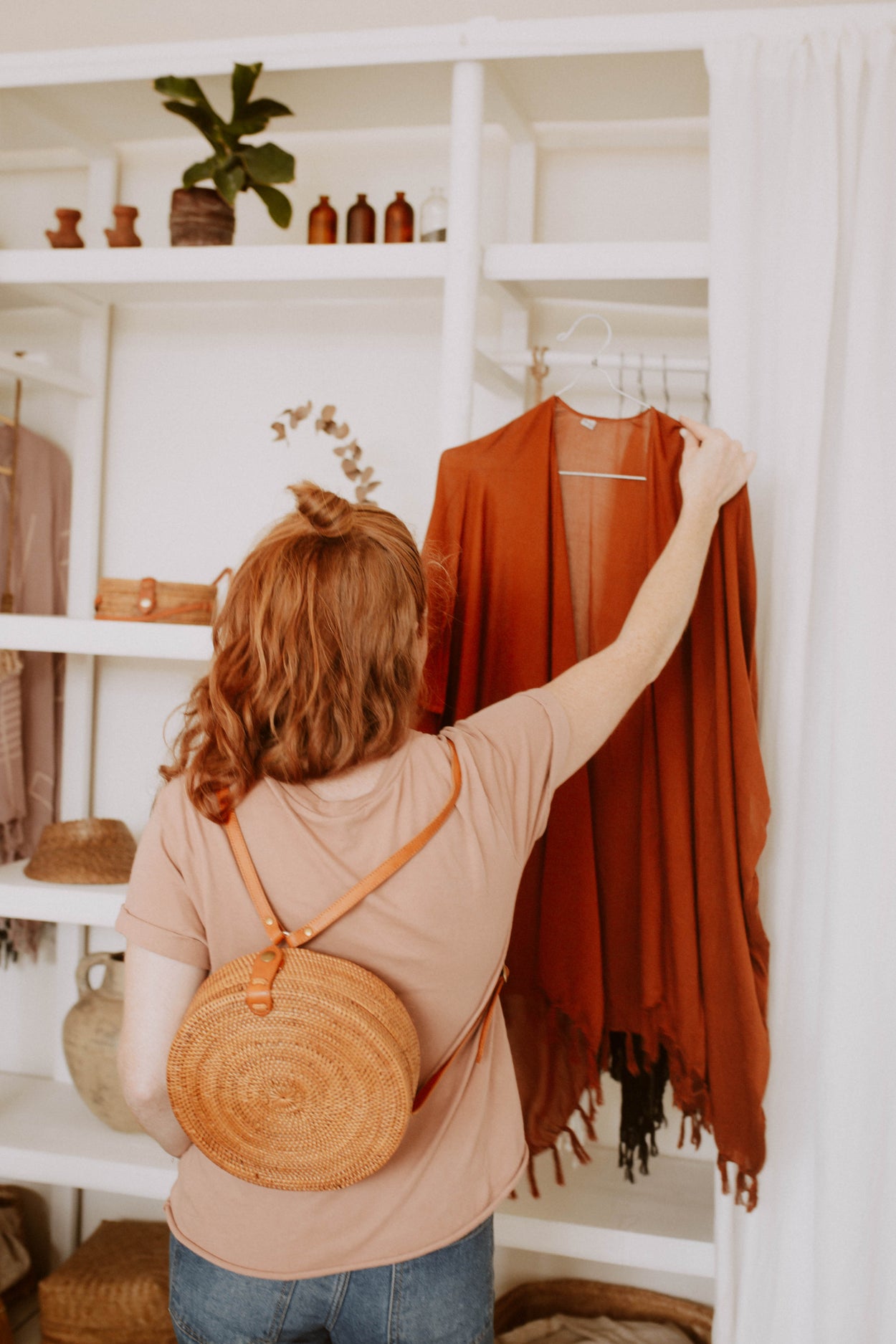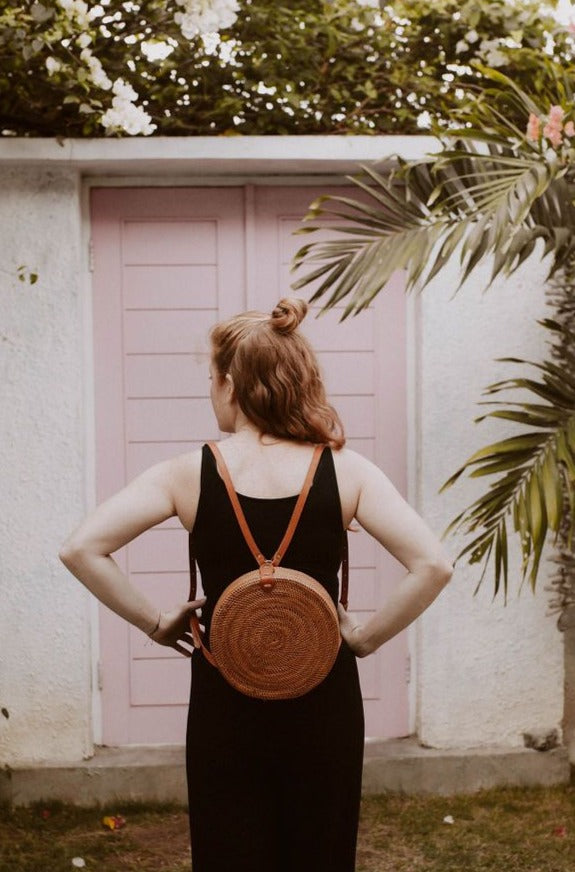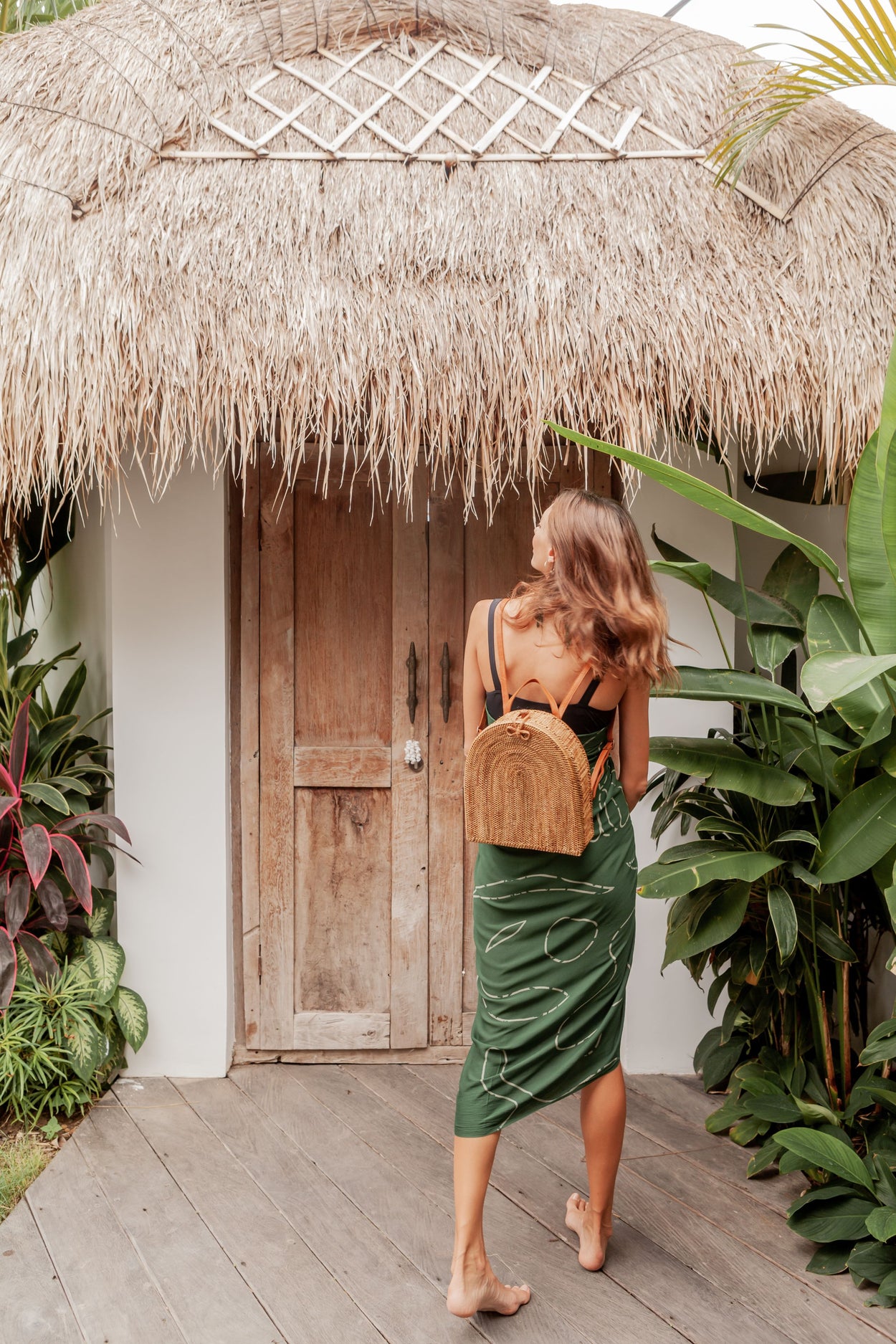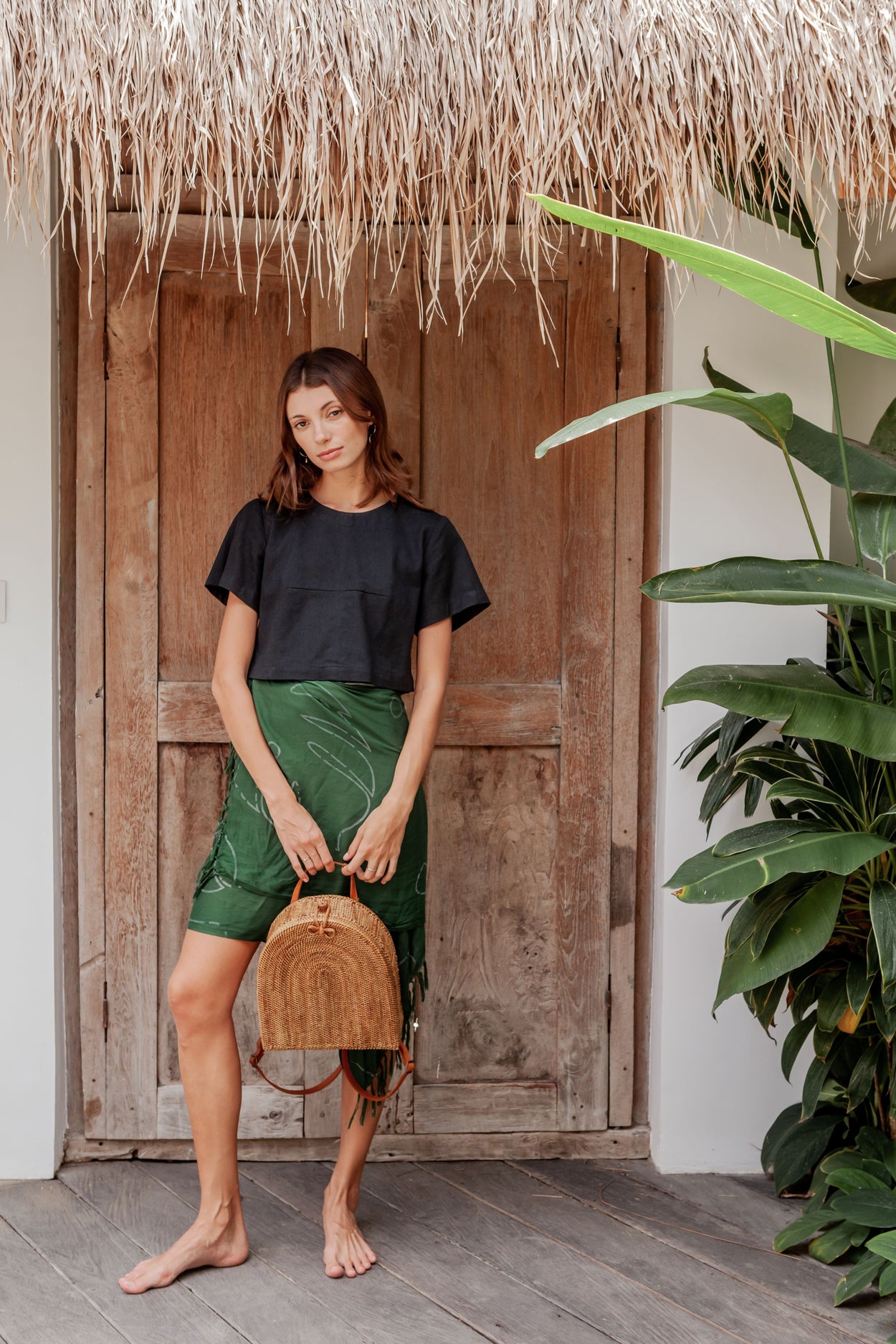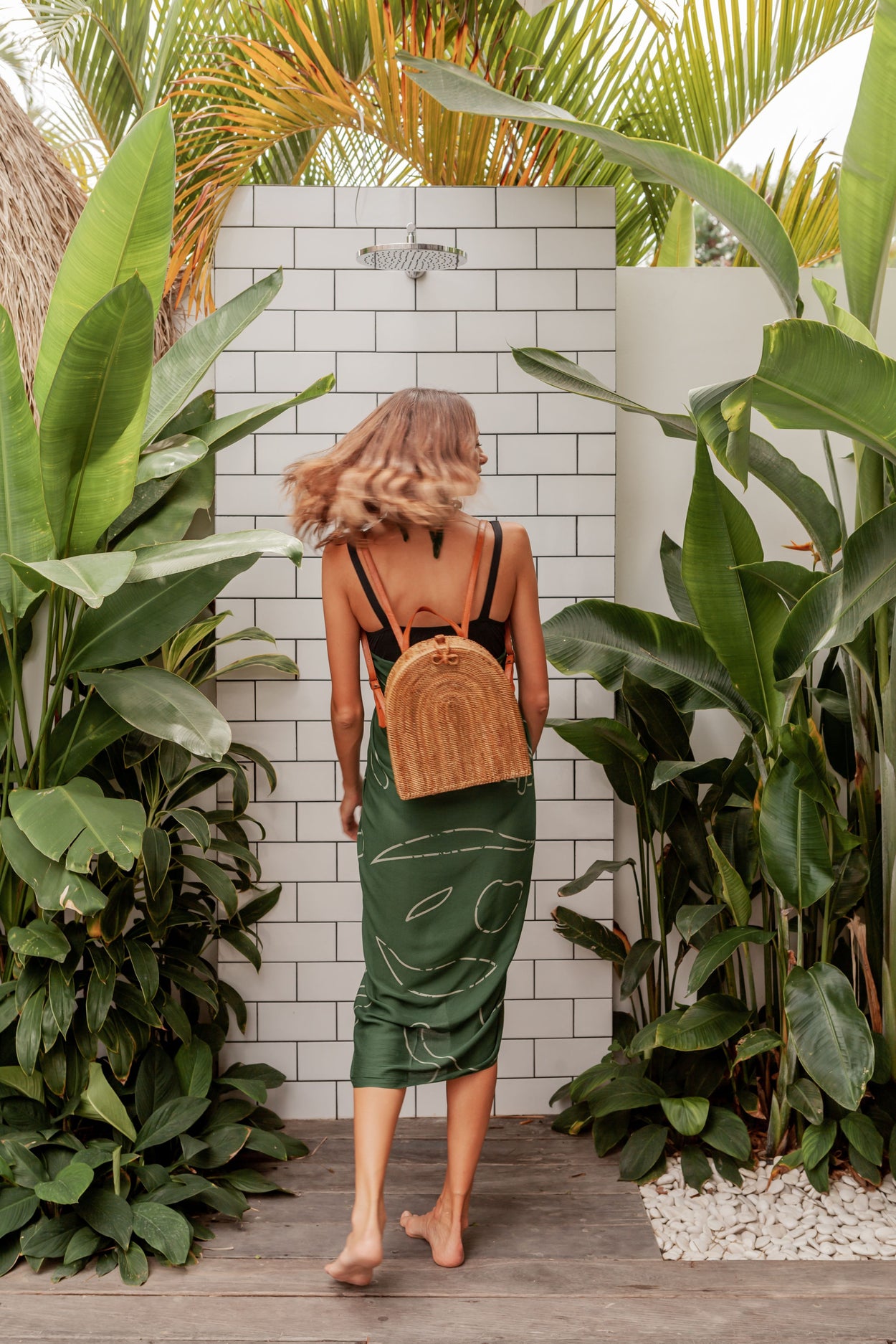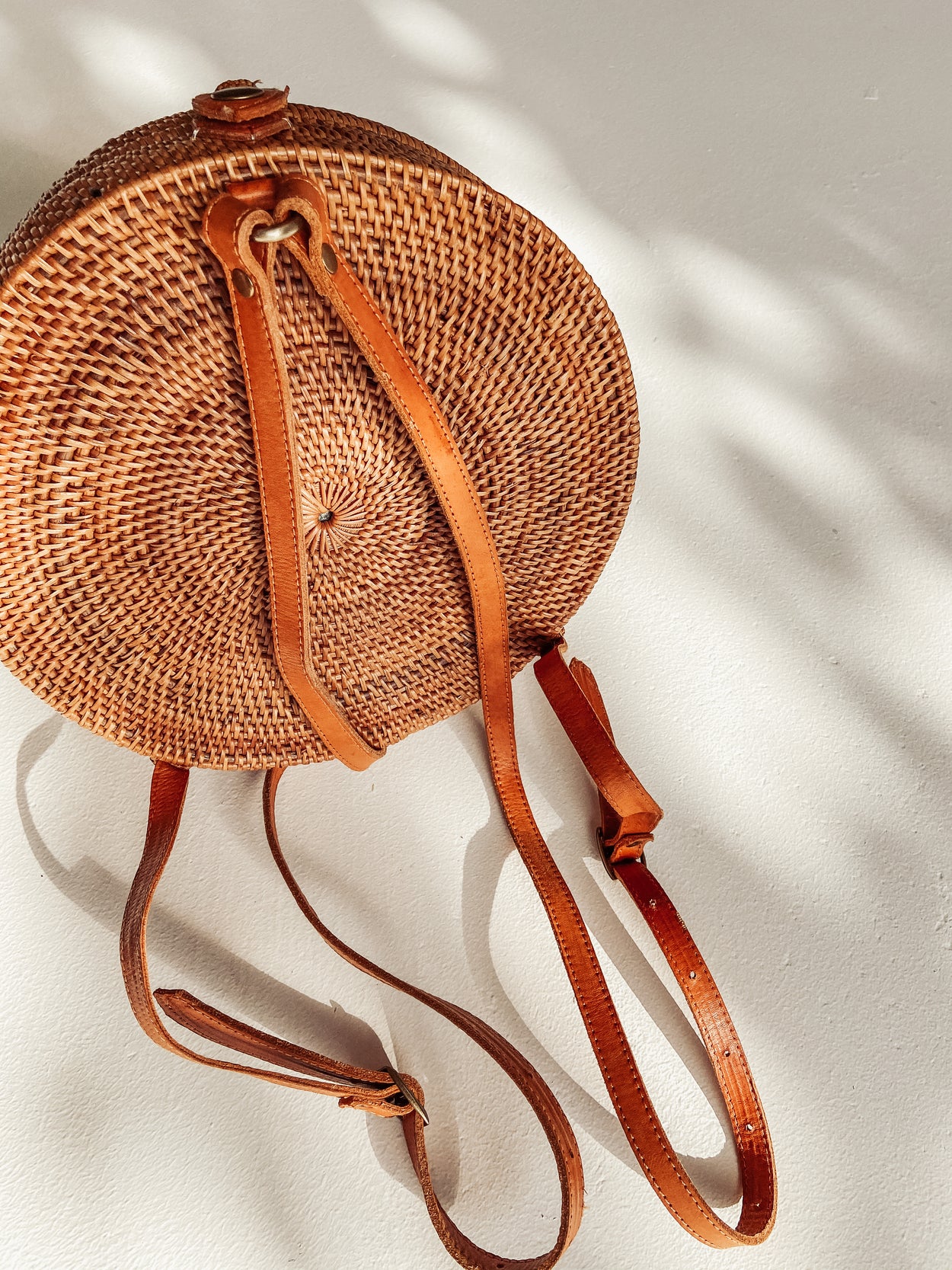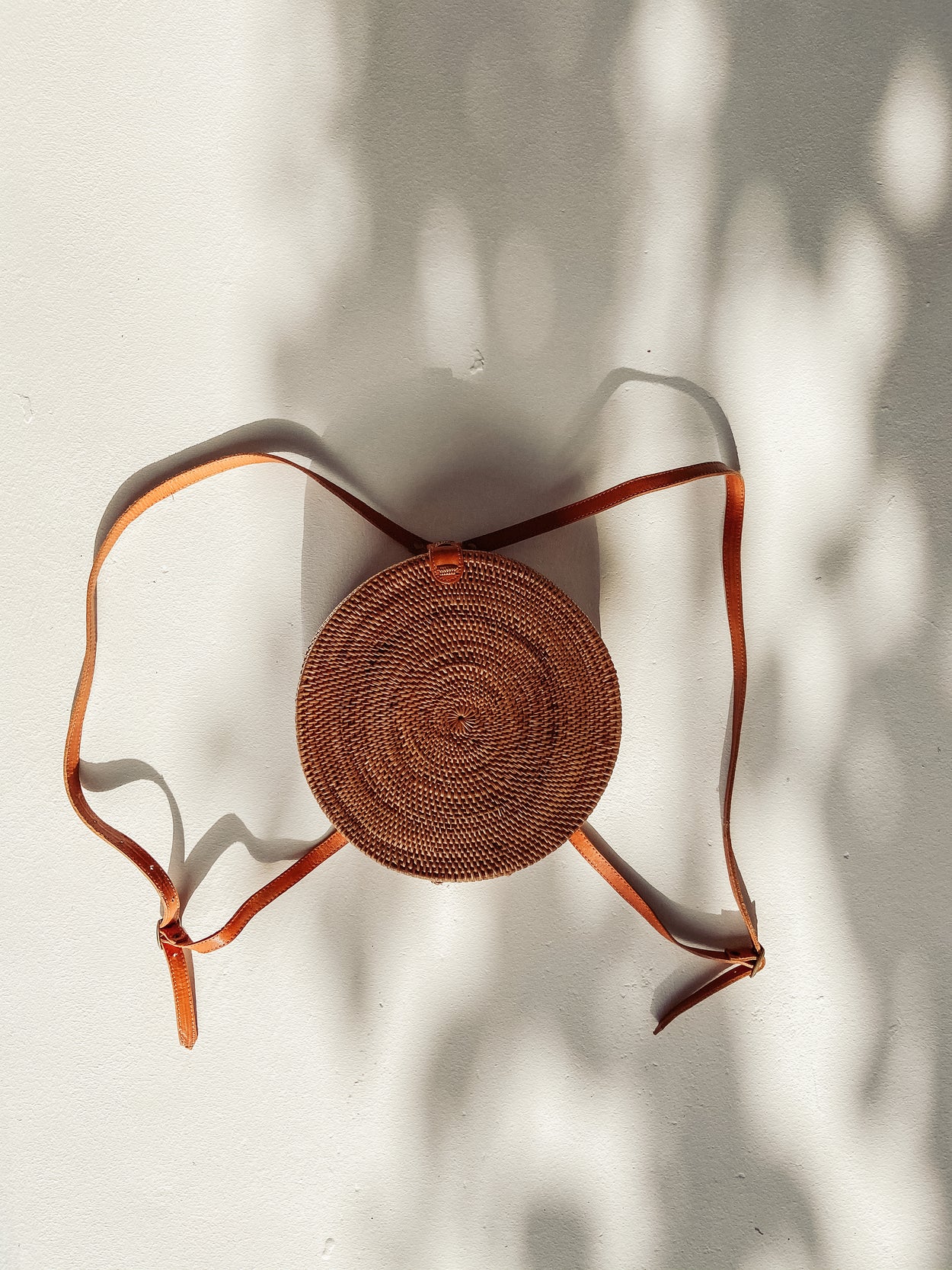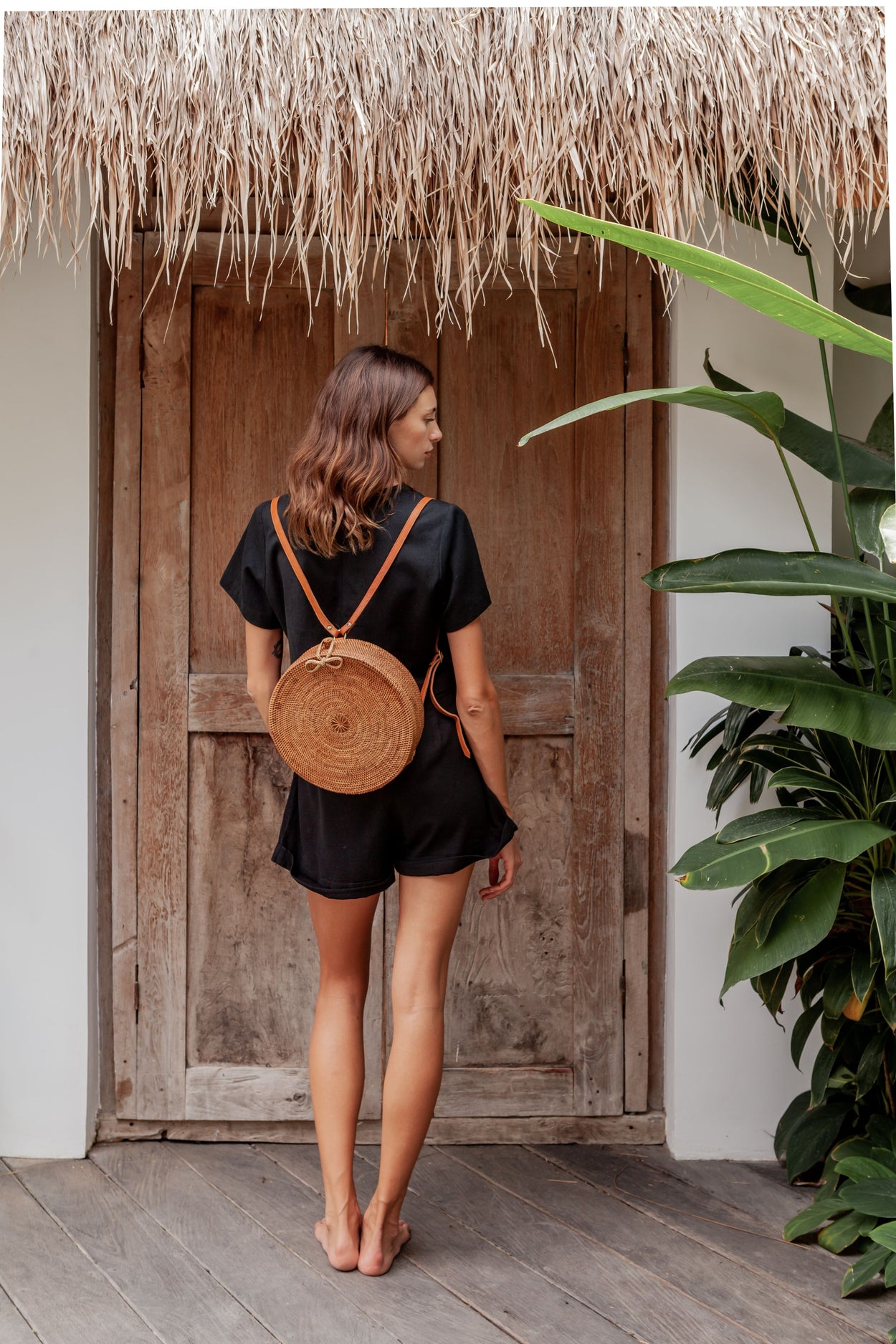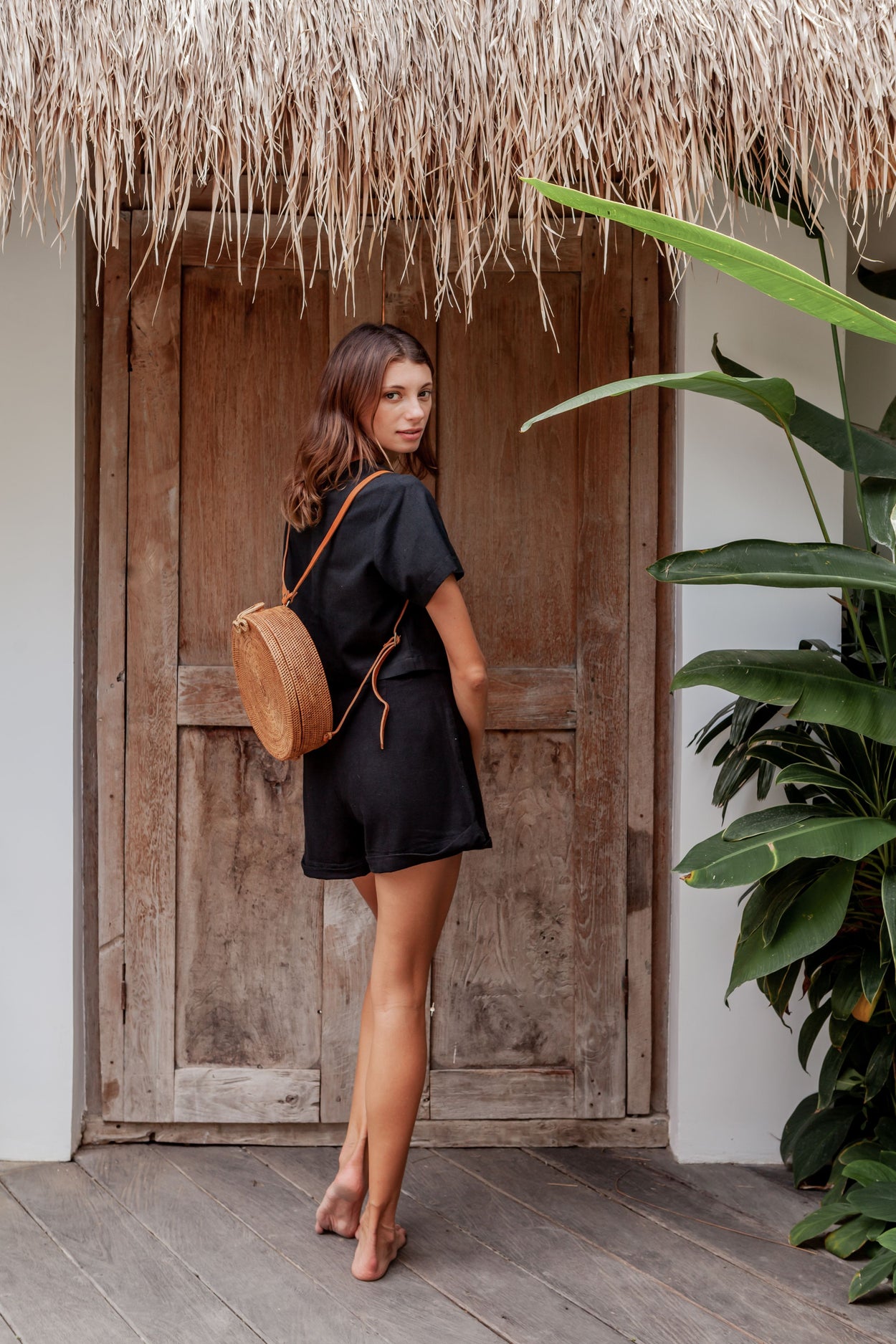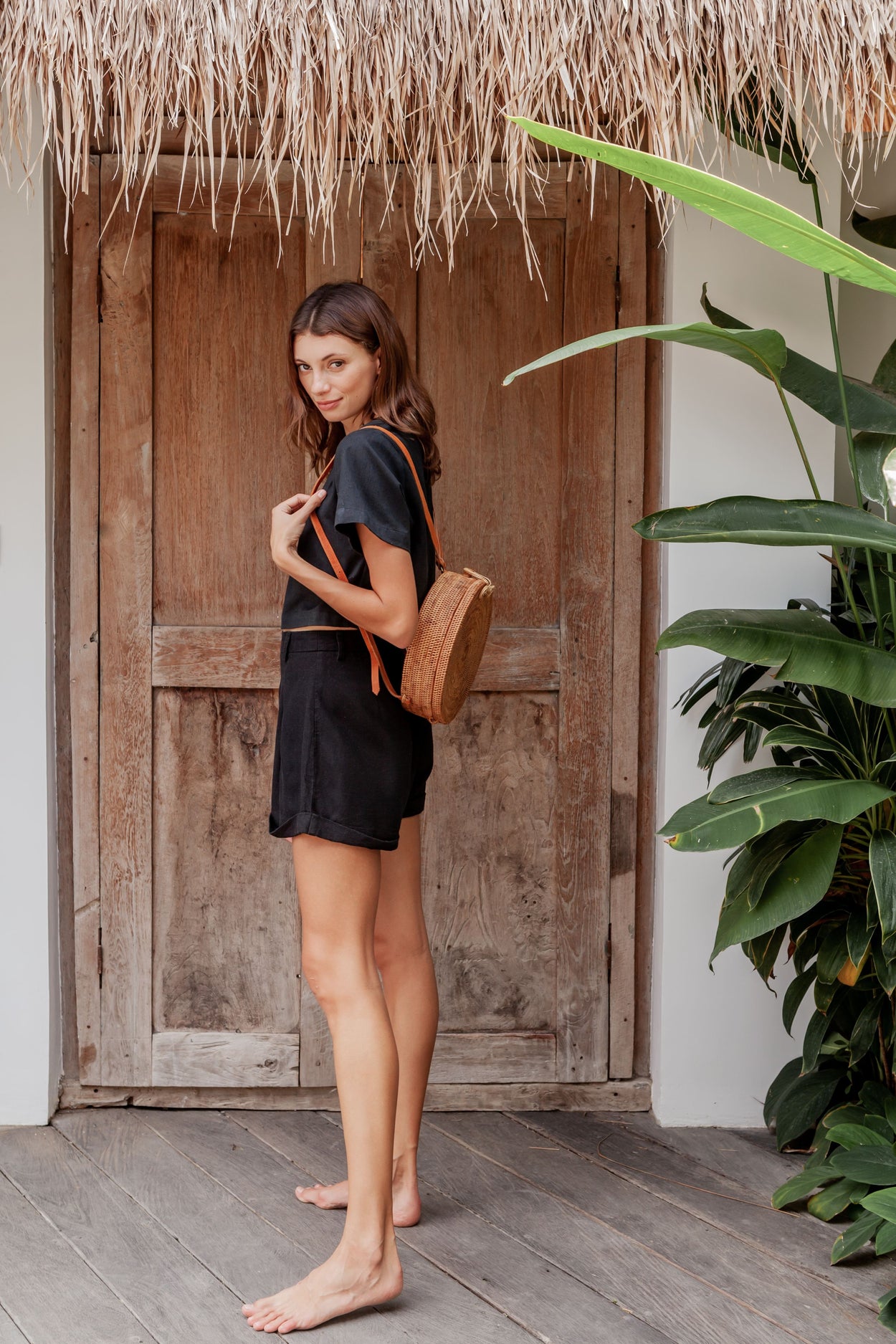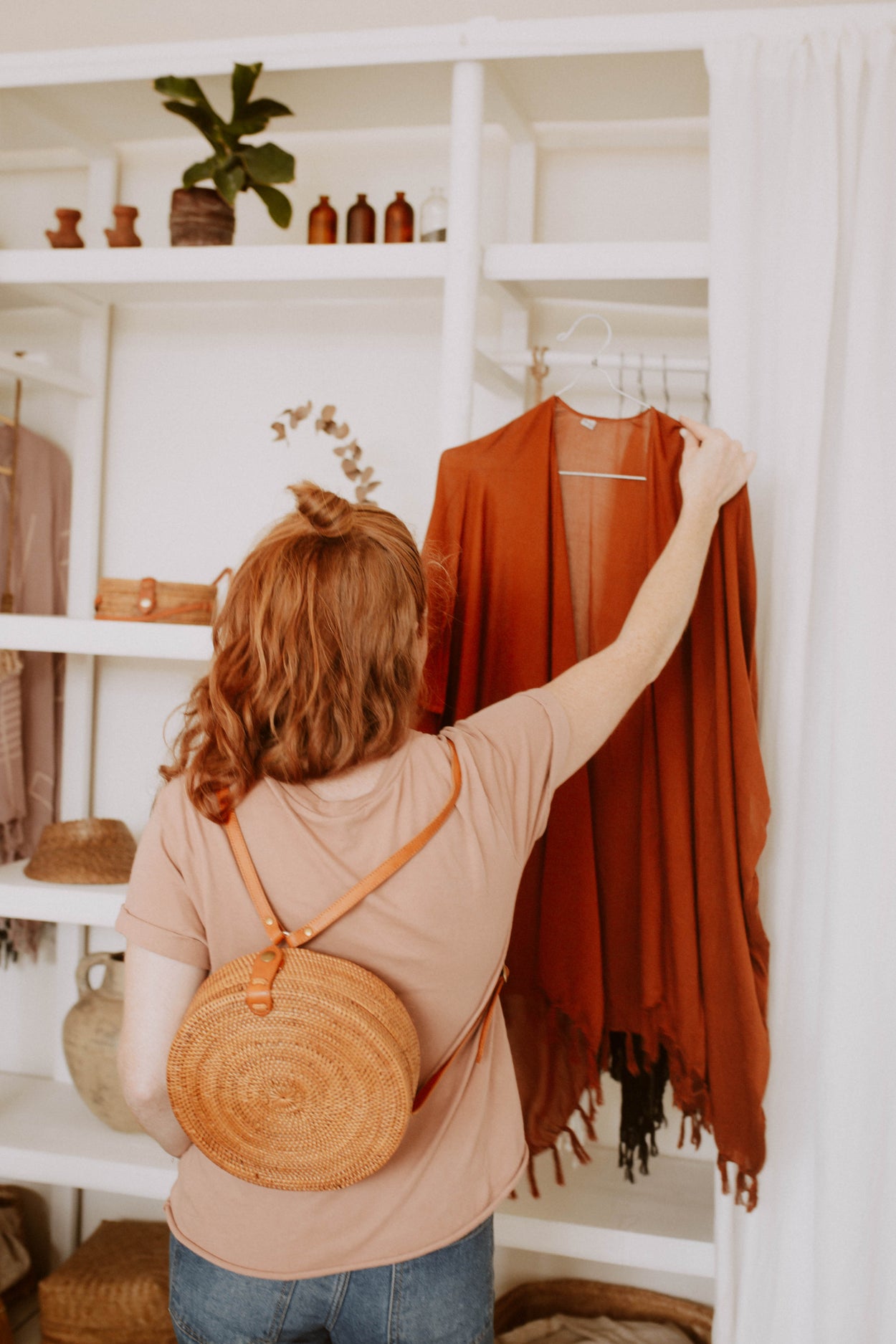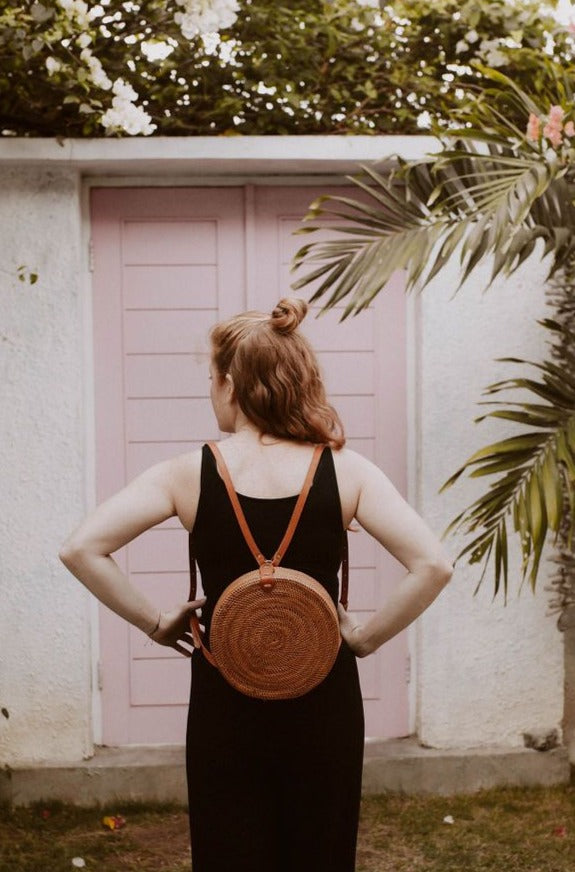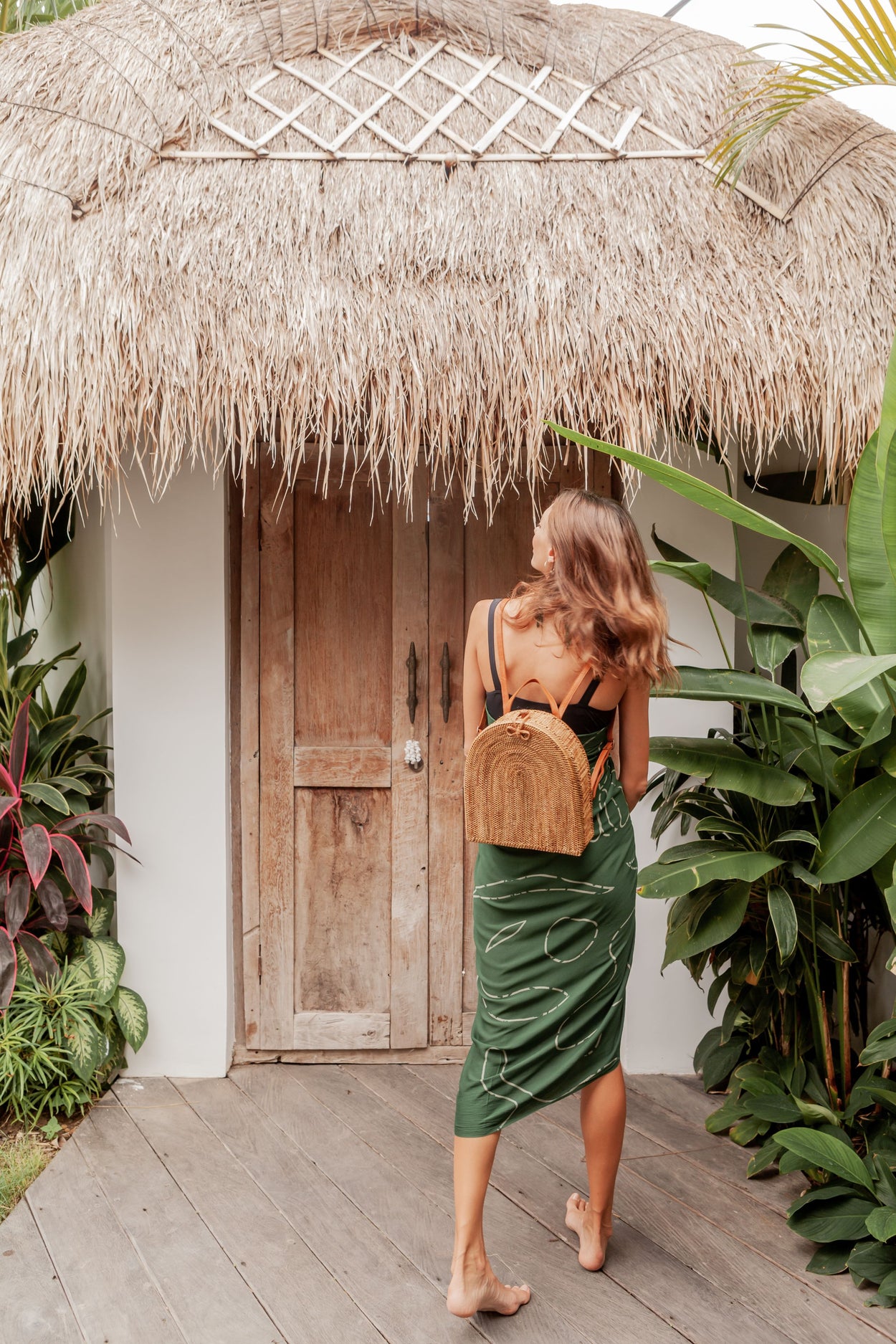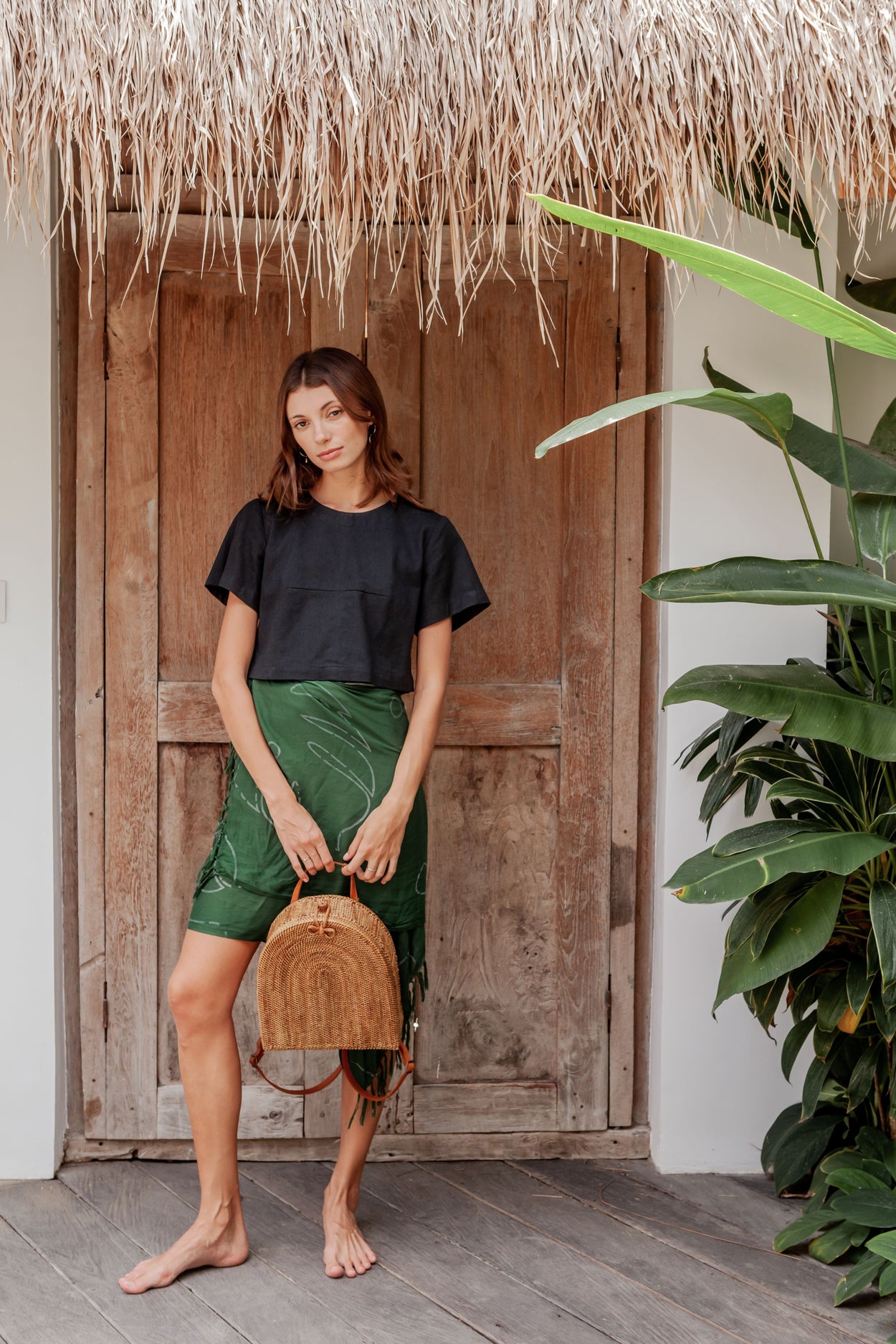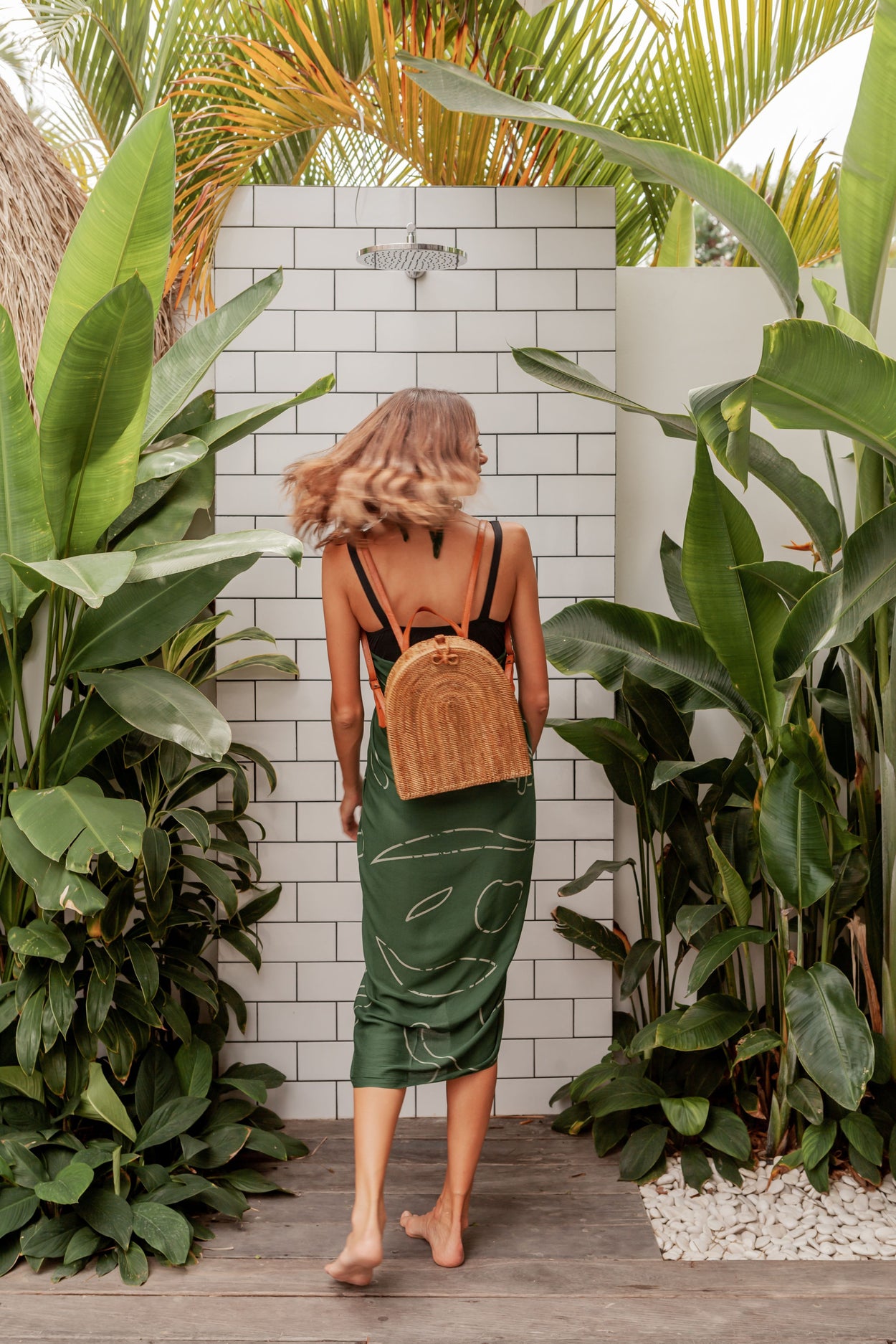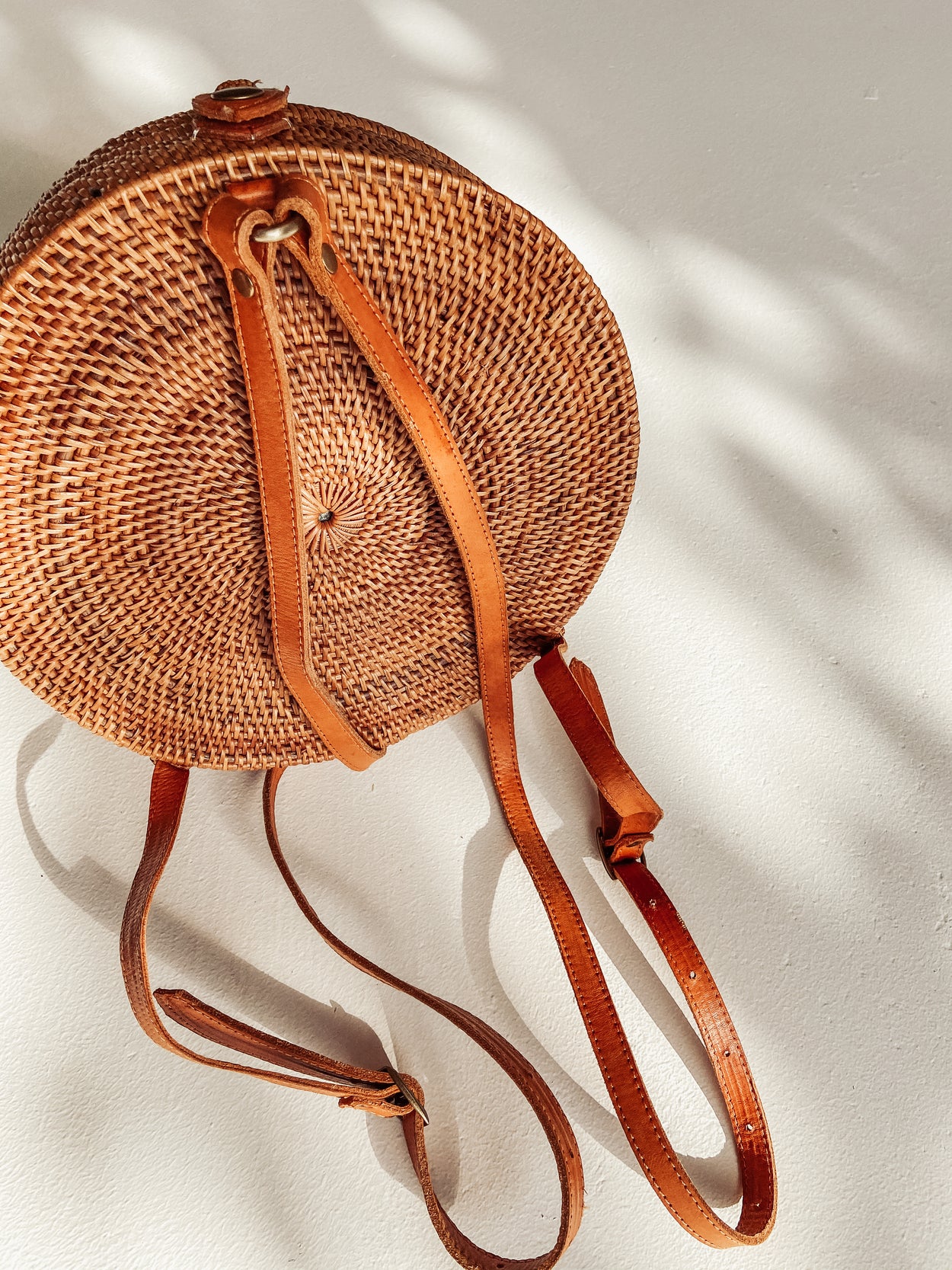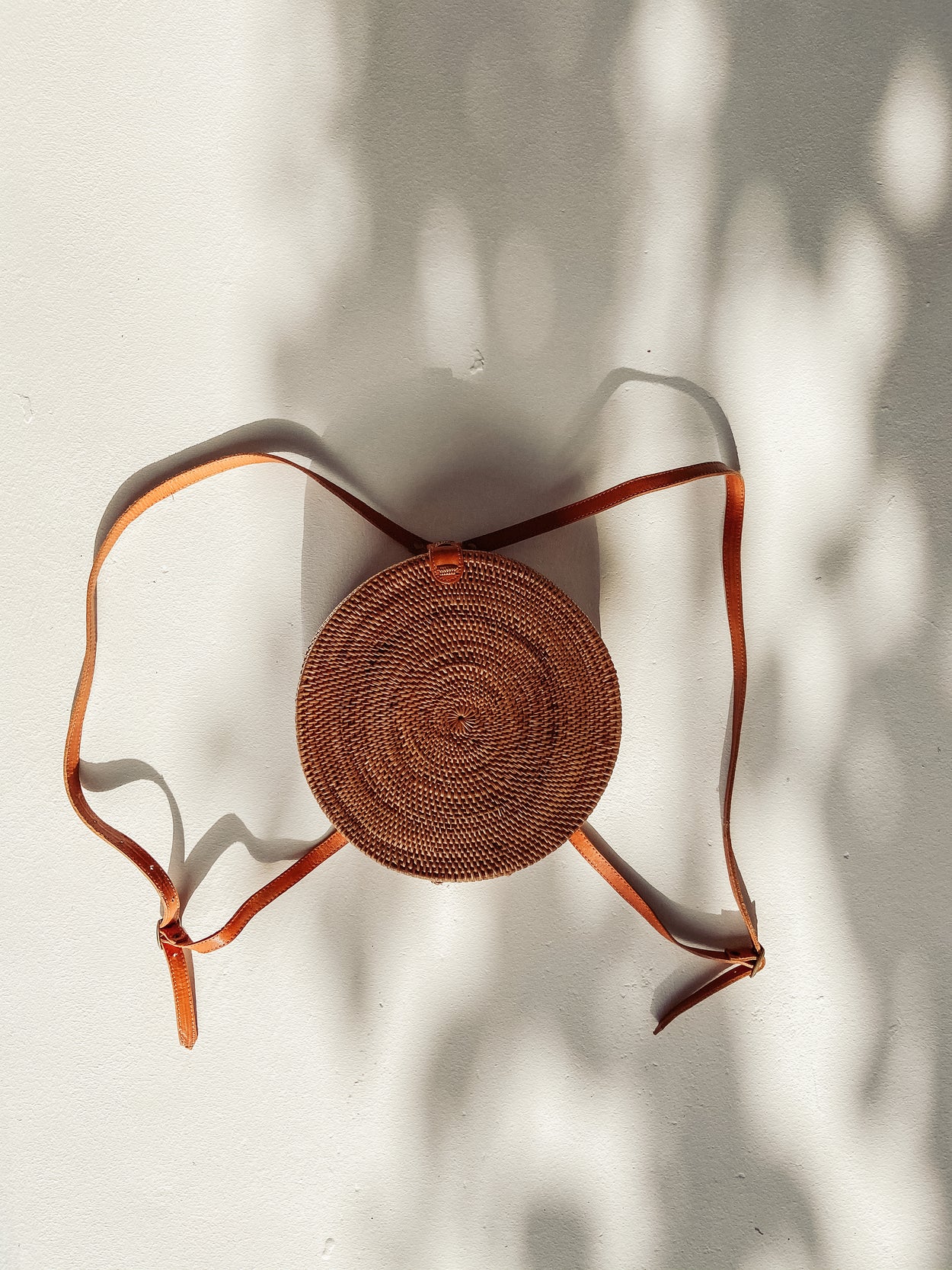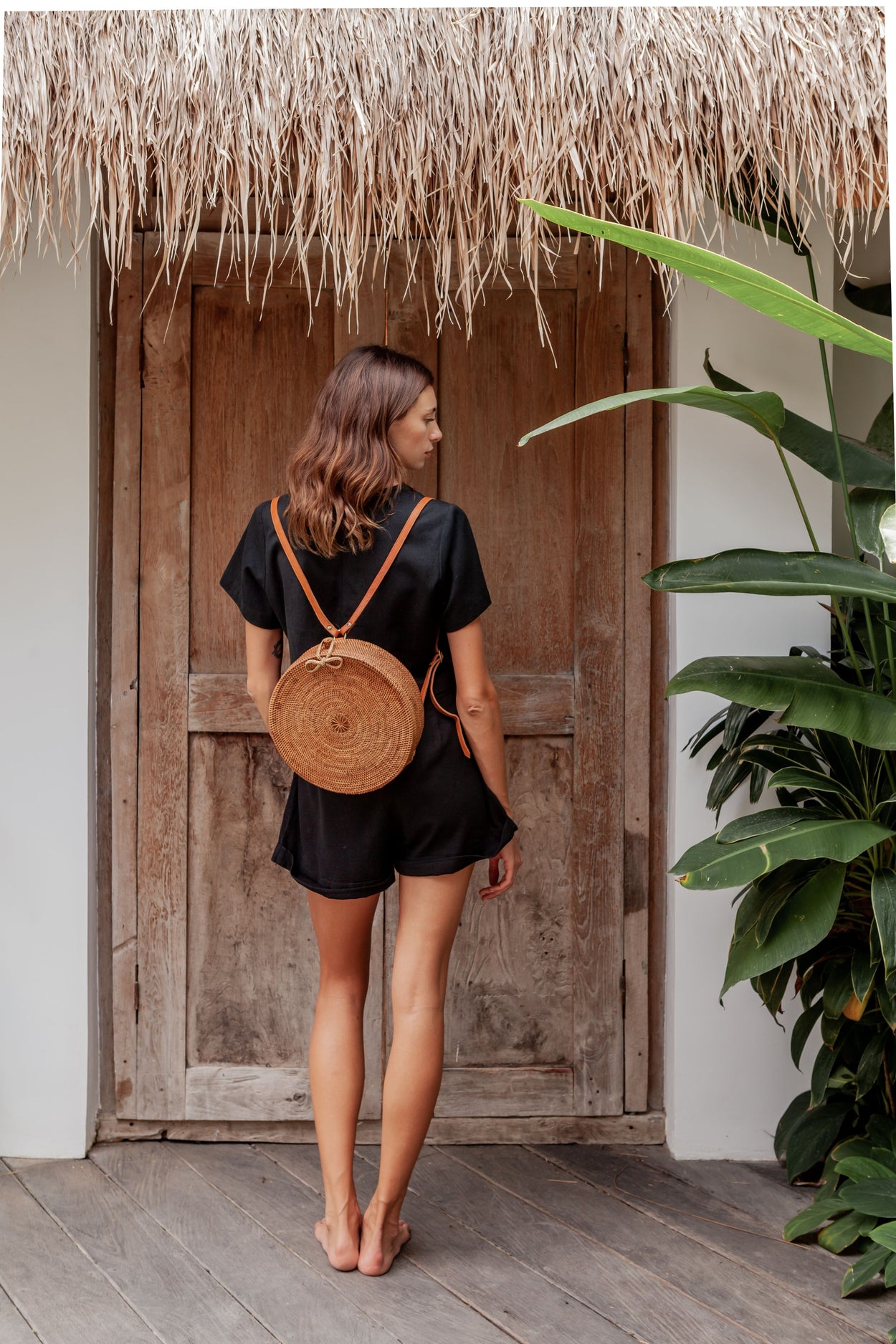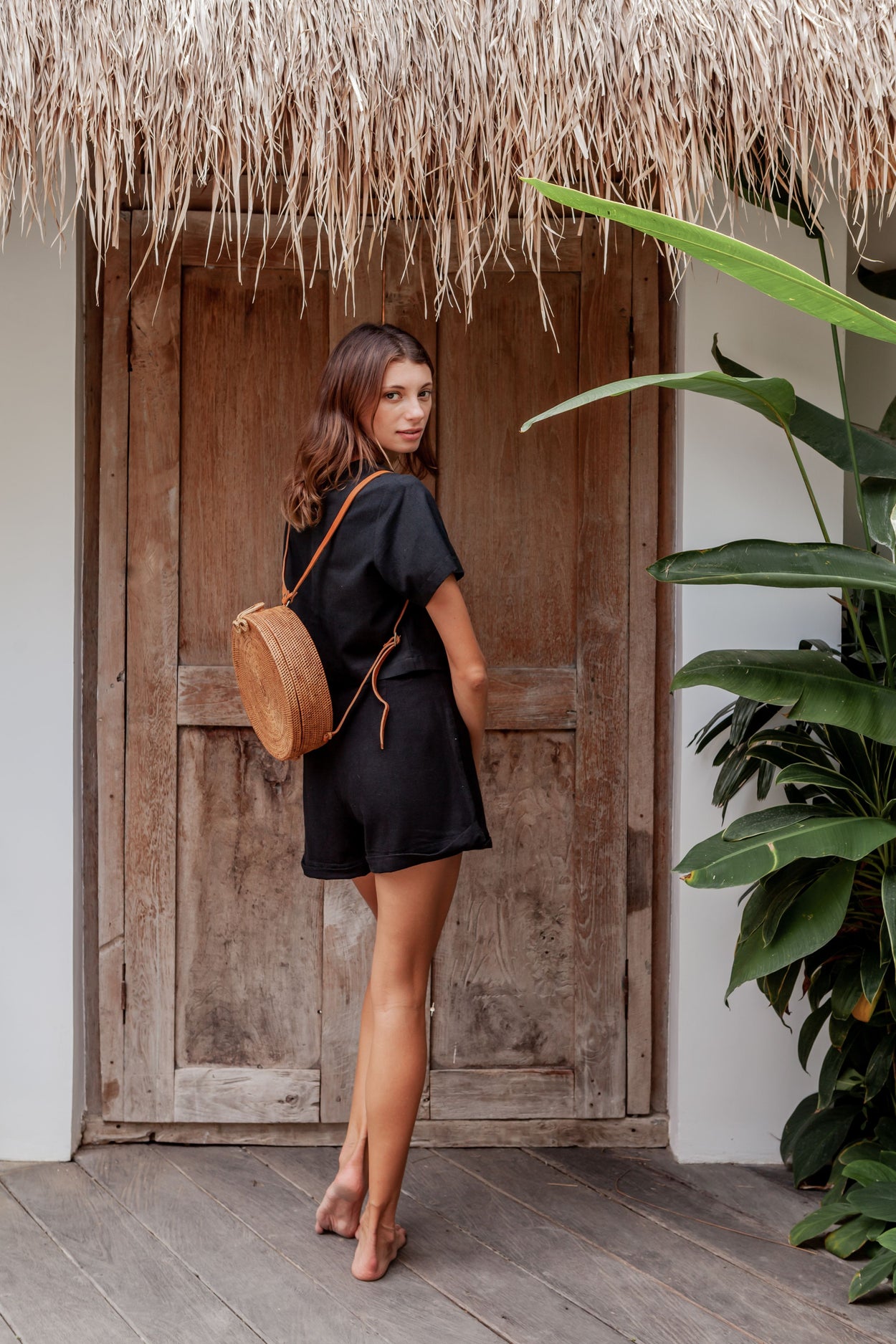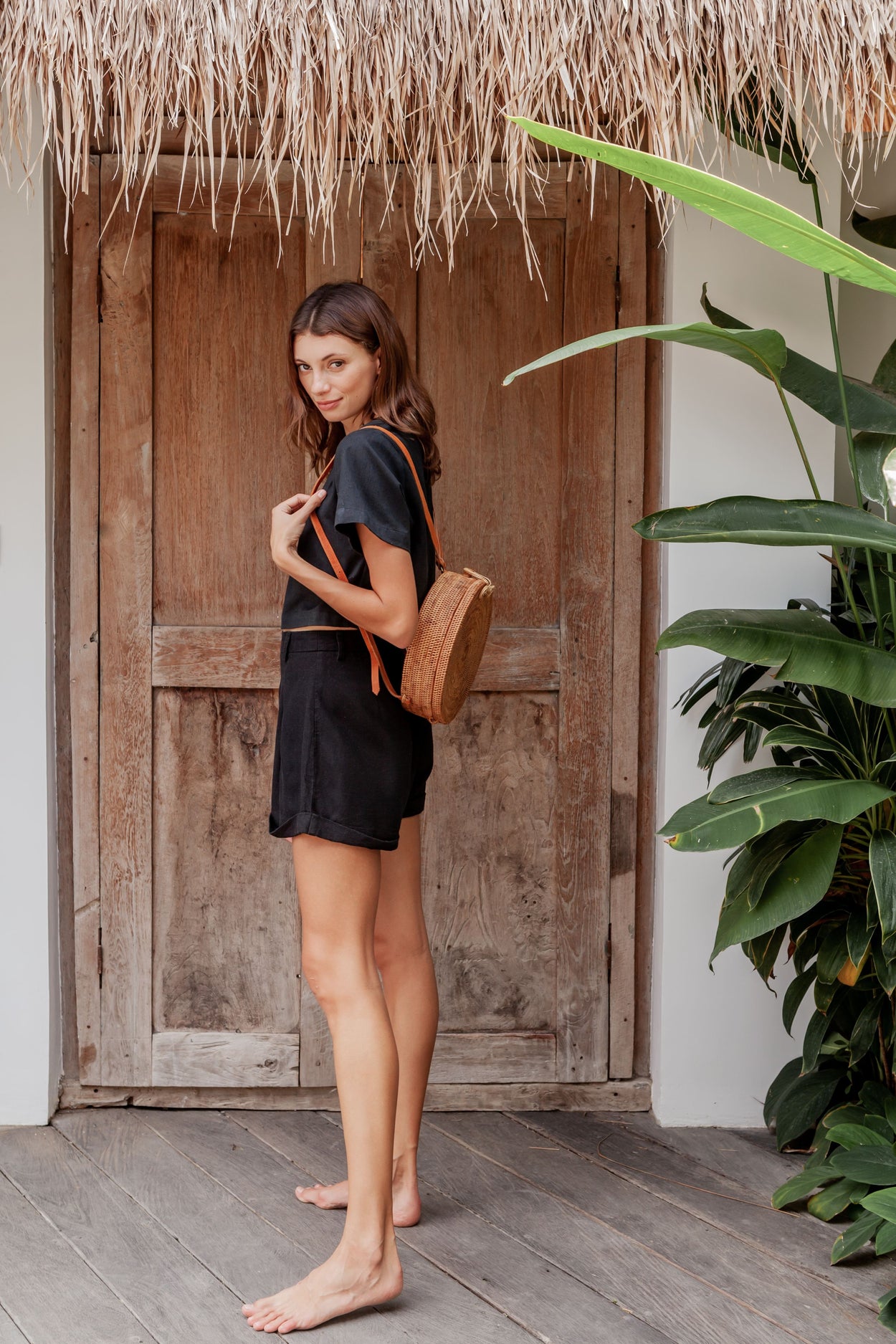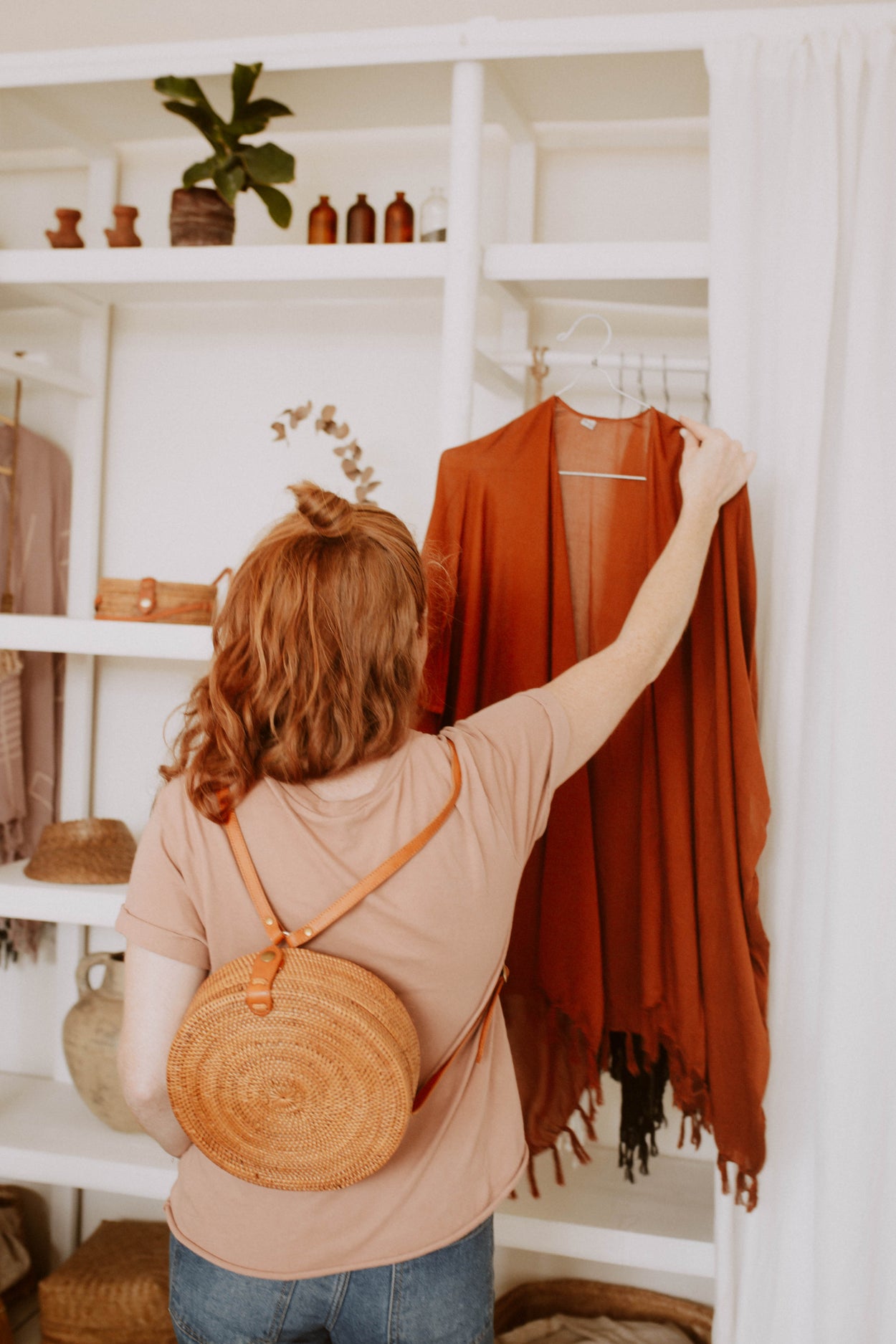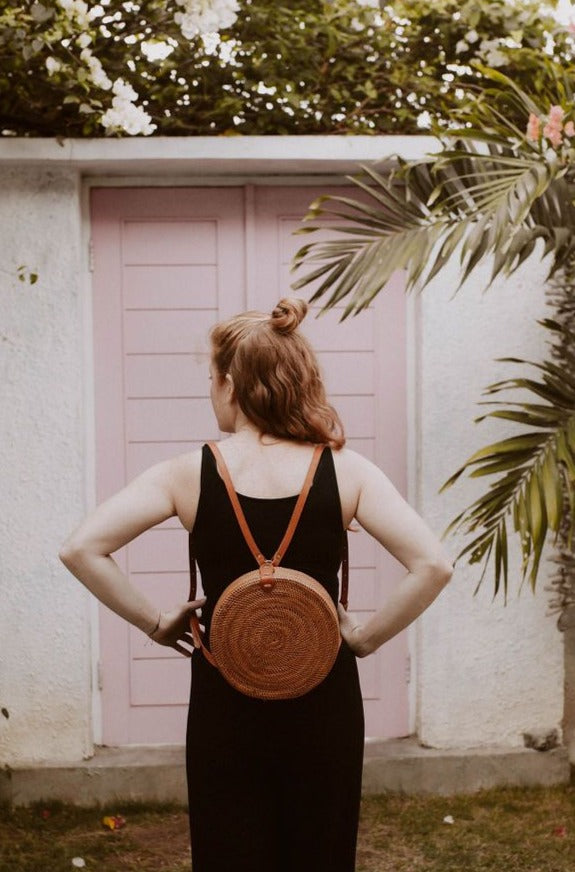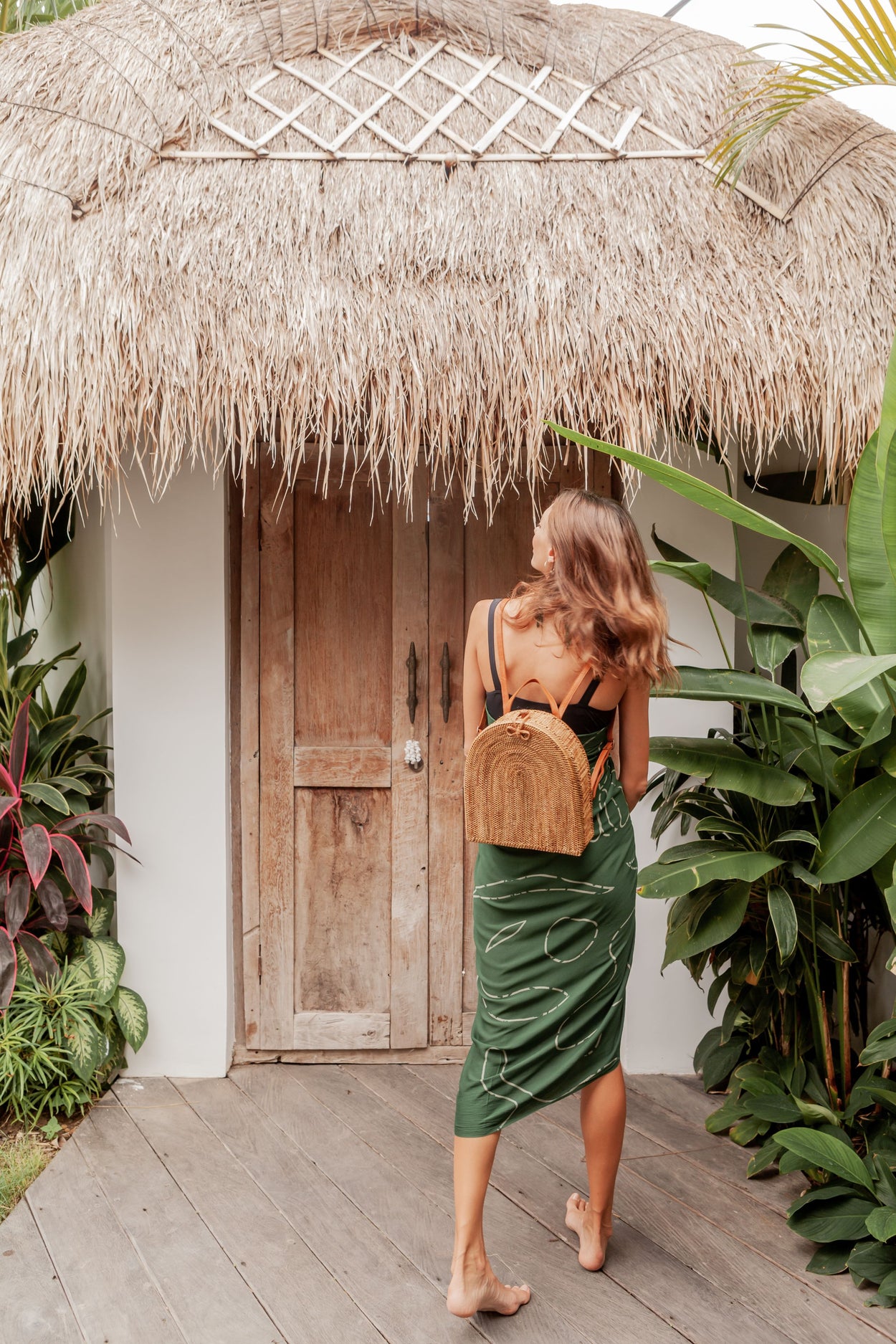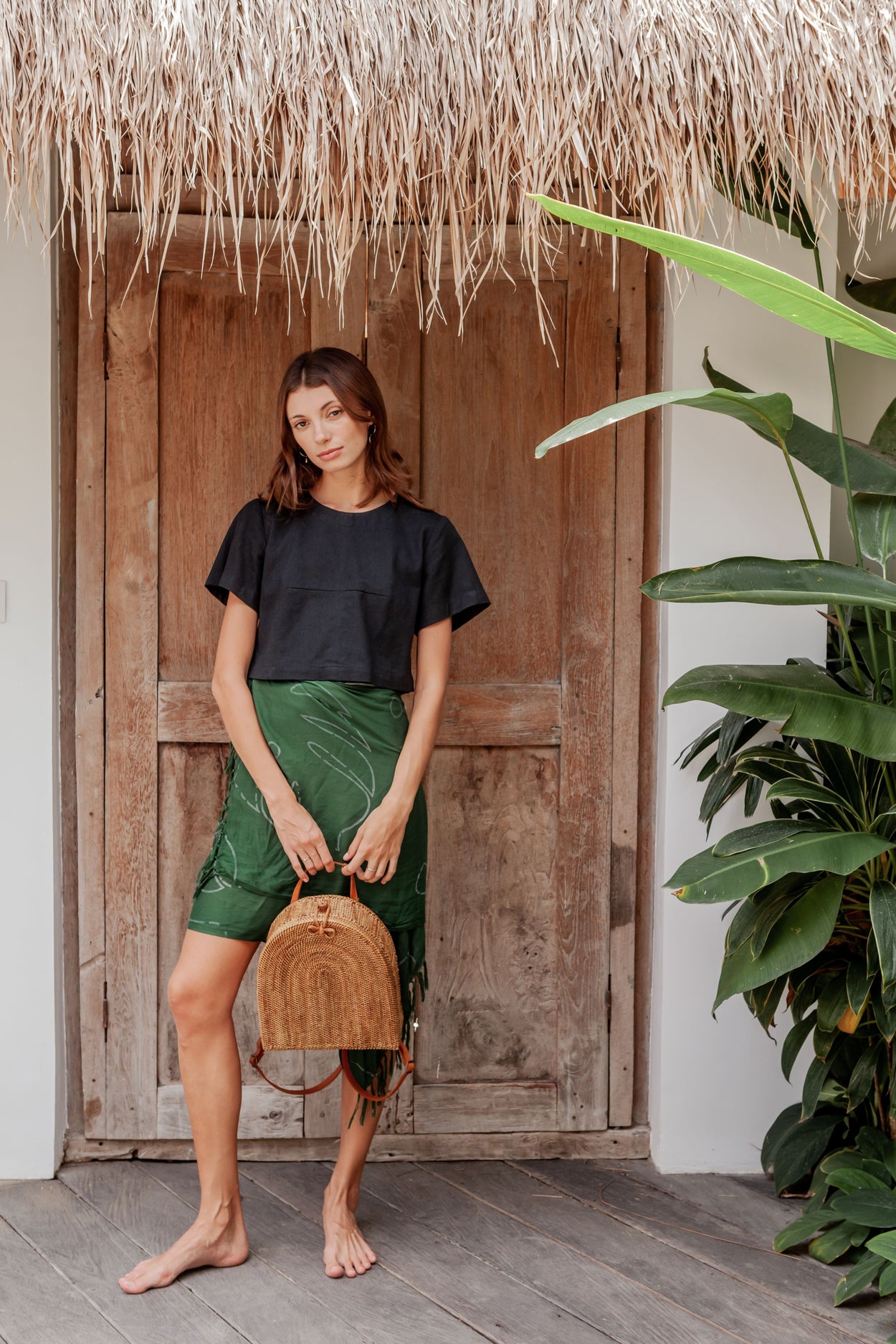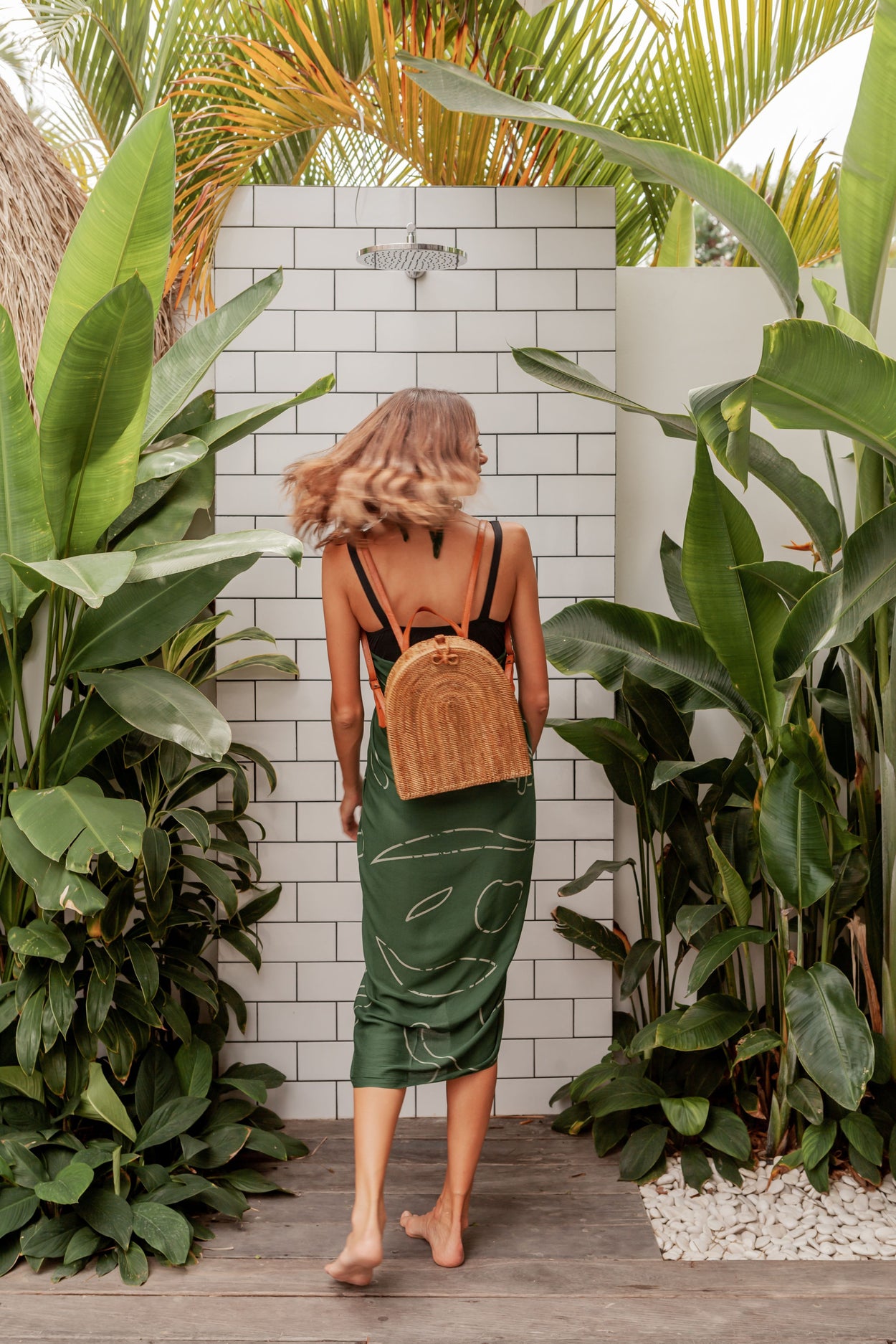 Imperfect Rattan Backpacks
Translation missing: en.product.item.price.price_per_unit_html
Description
This natural, earthy rattan backpack may just be your new favorite accessory. Hand made in Bali, features include: leather straps with metal snap closure, lined with traditional batik fabric. 
Imperfections for this item may include a faded black on motif bags, or misshapen rim or bottom, lightly stained leather, or a tarnished clasp.
Size
Round: 9.5" diameter
Arch: 11"x9.5"x4"
Straps are adjustable.
Materials
Rattan
Leather
Atta Plant 
Brass Buttons