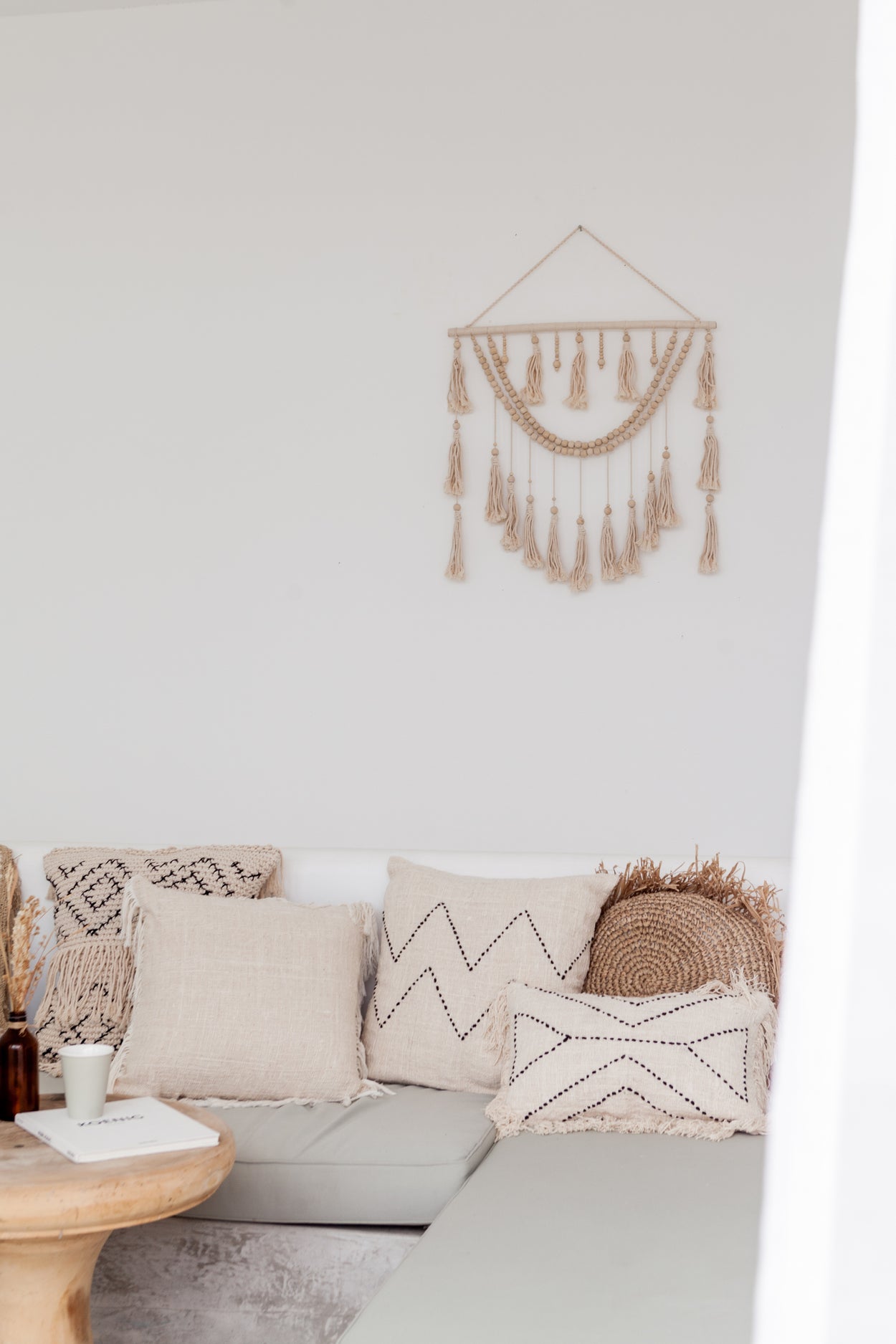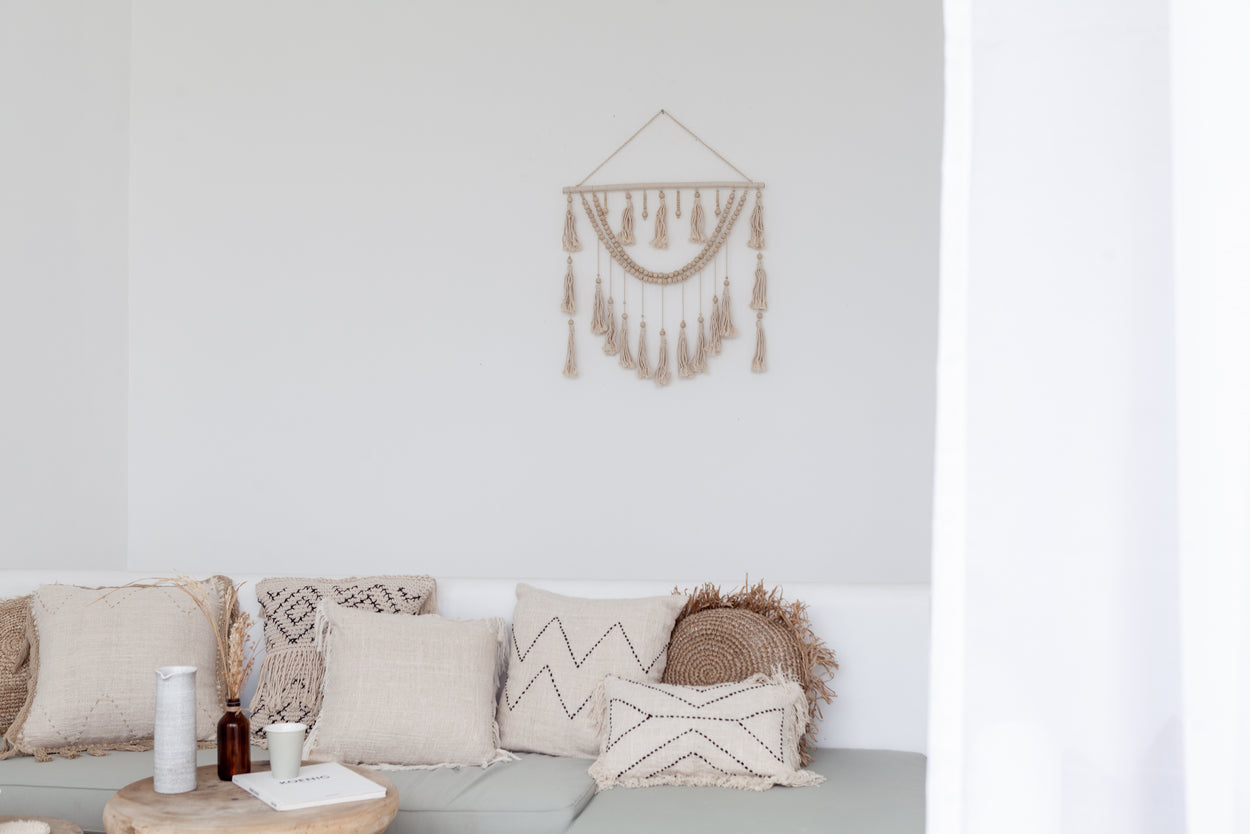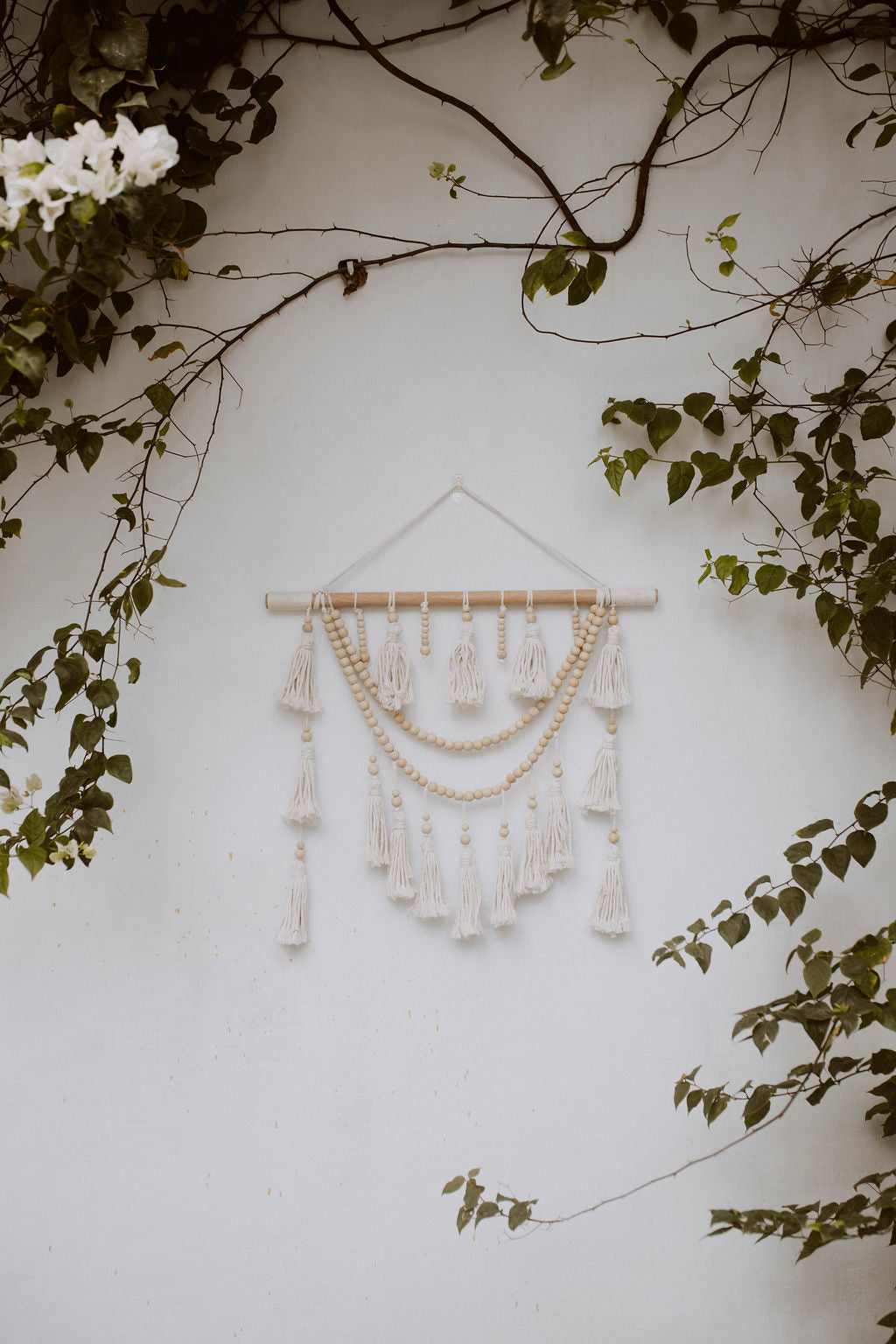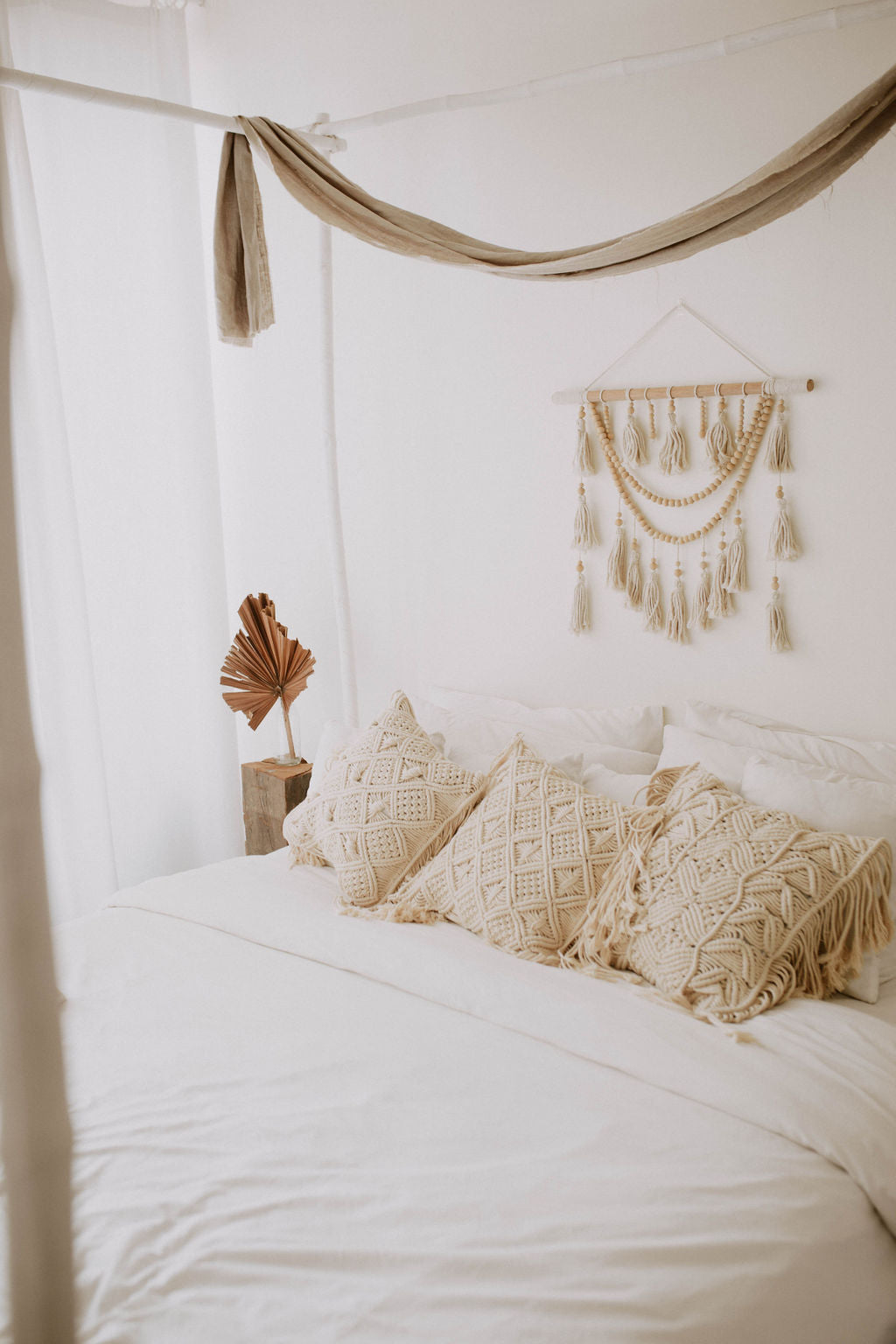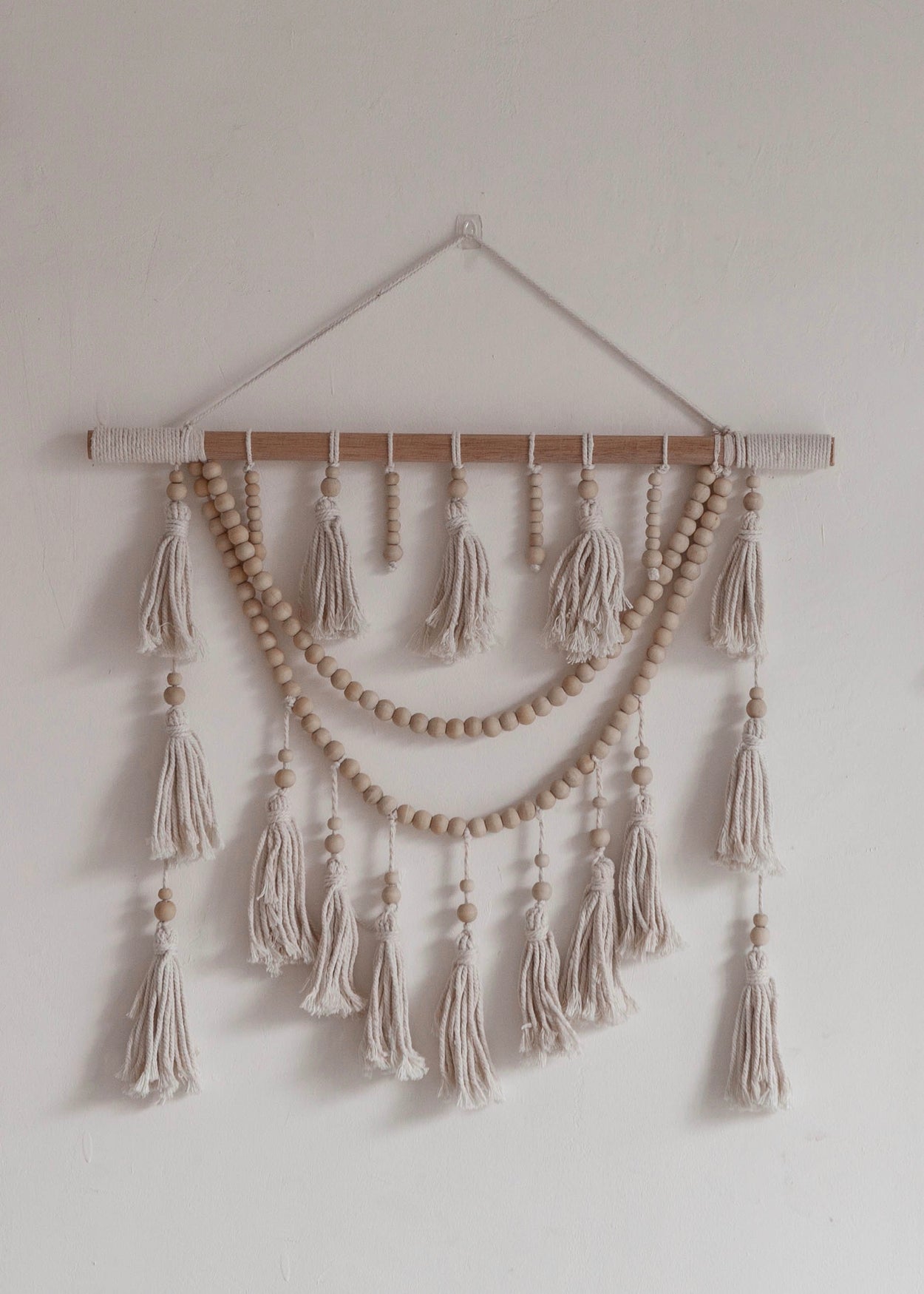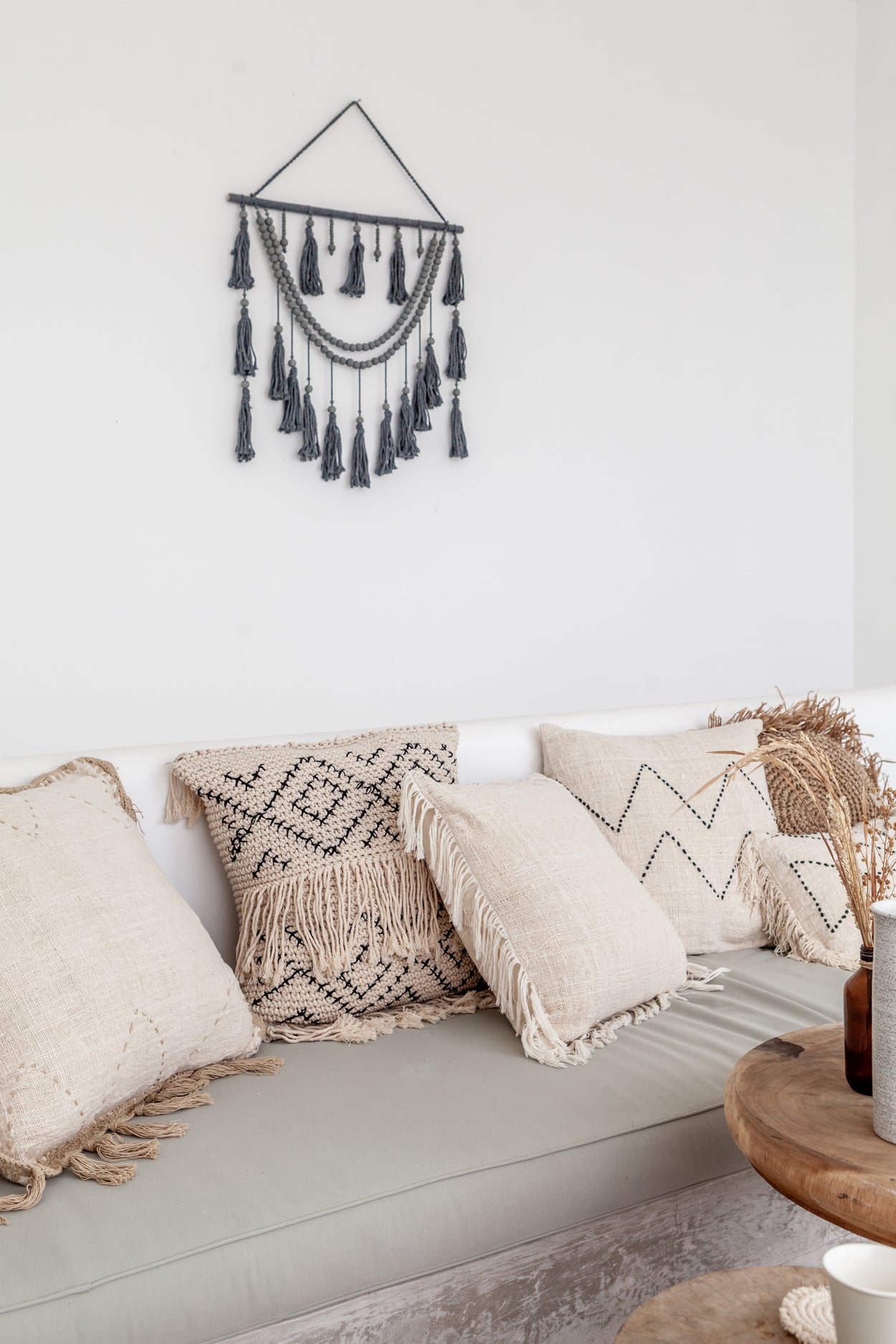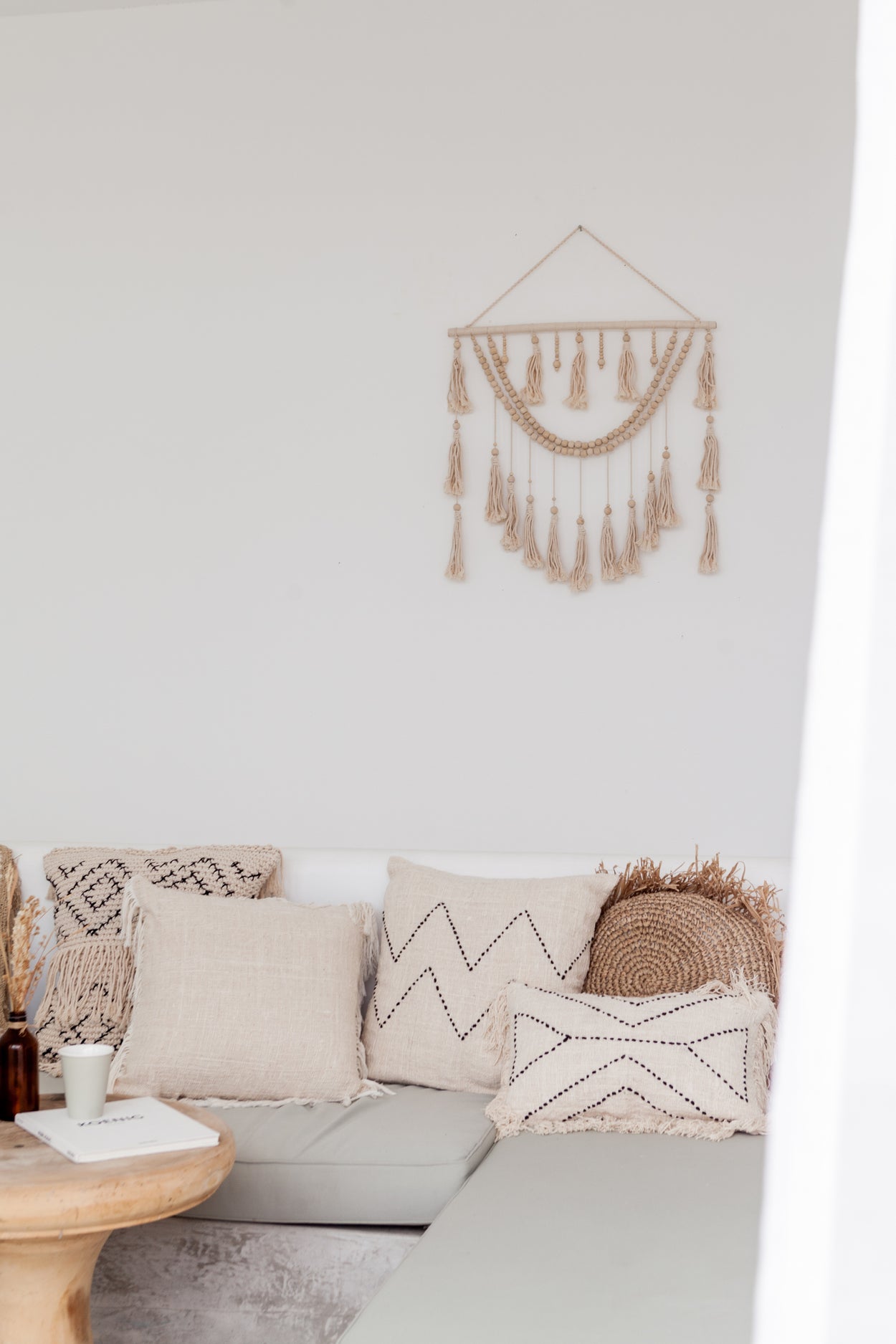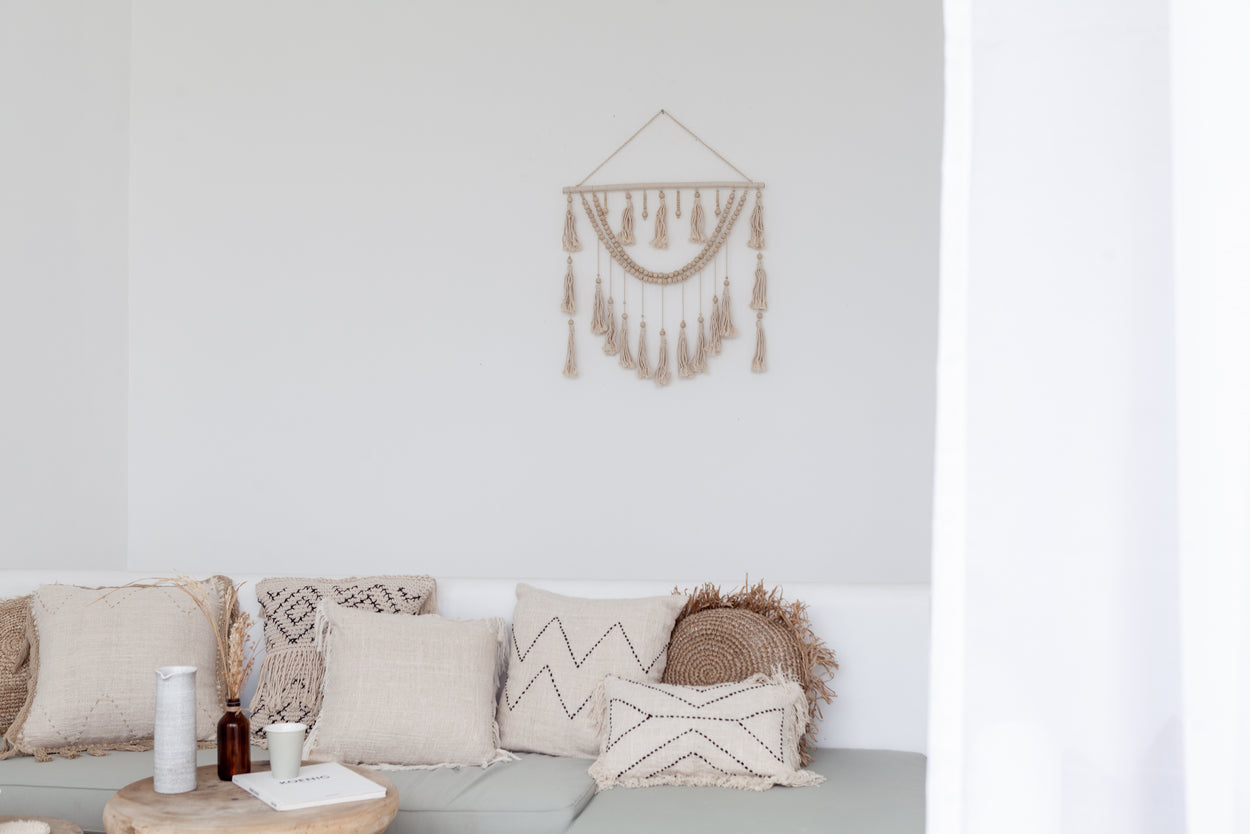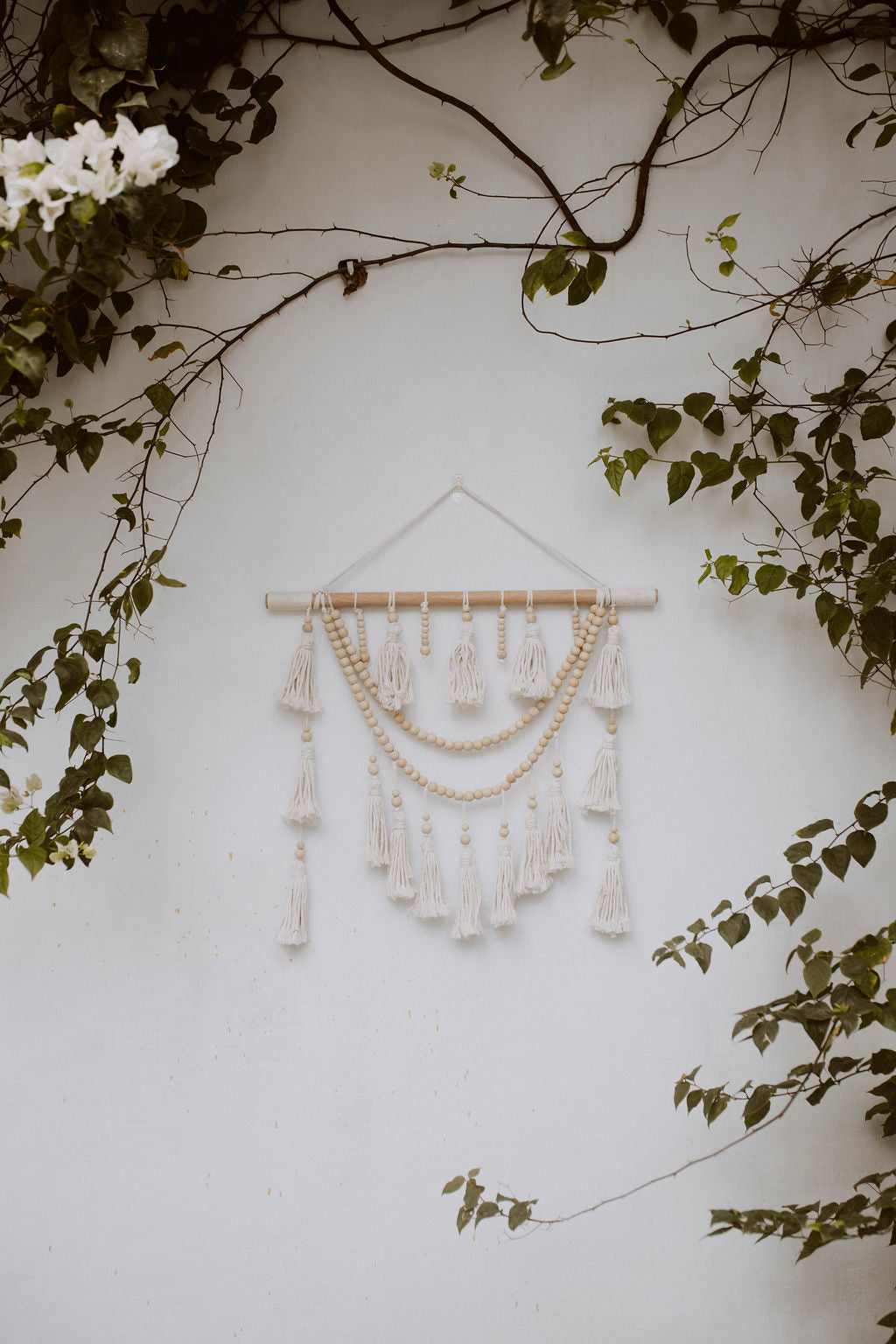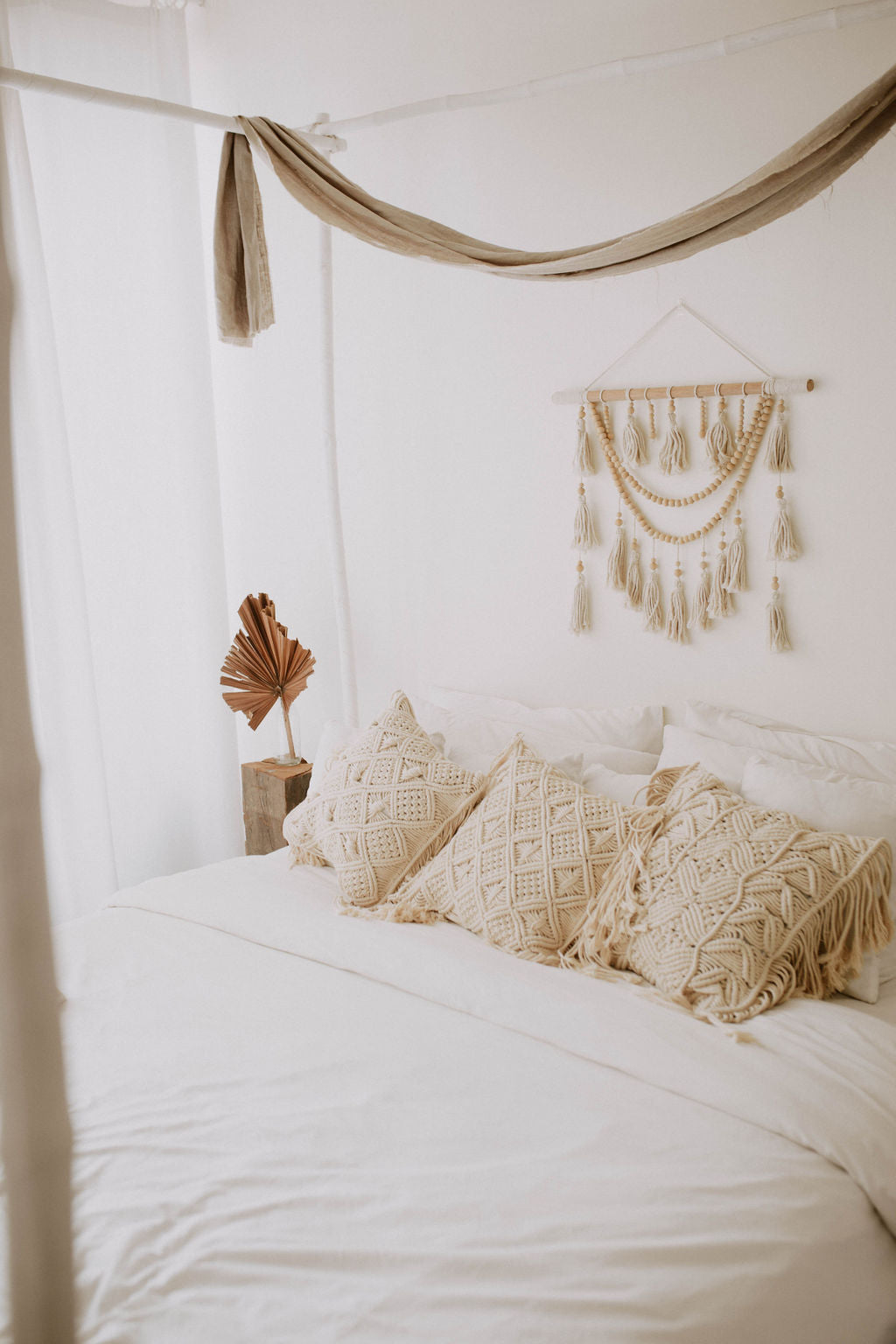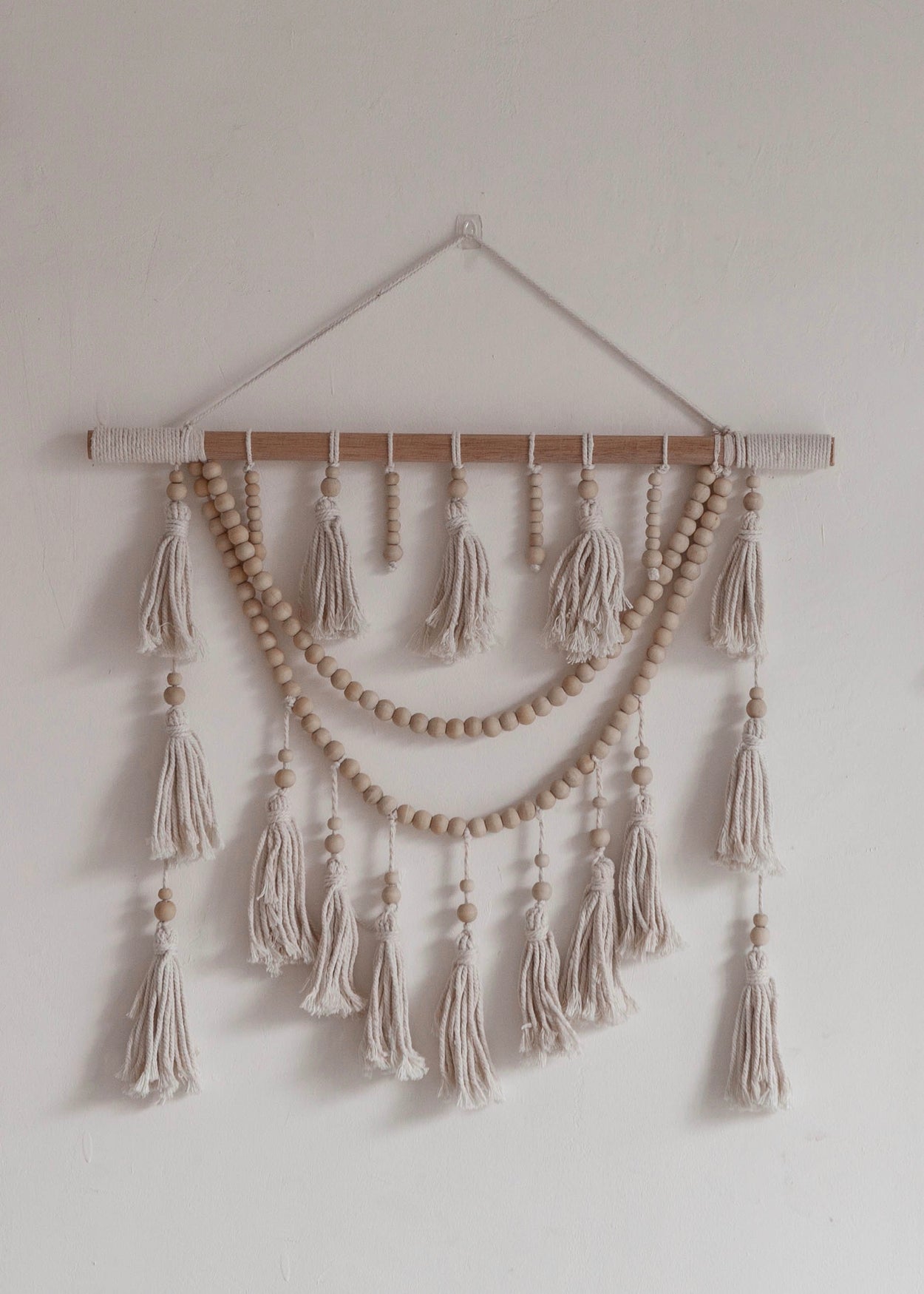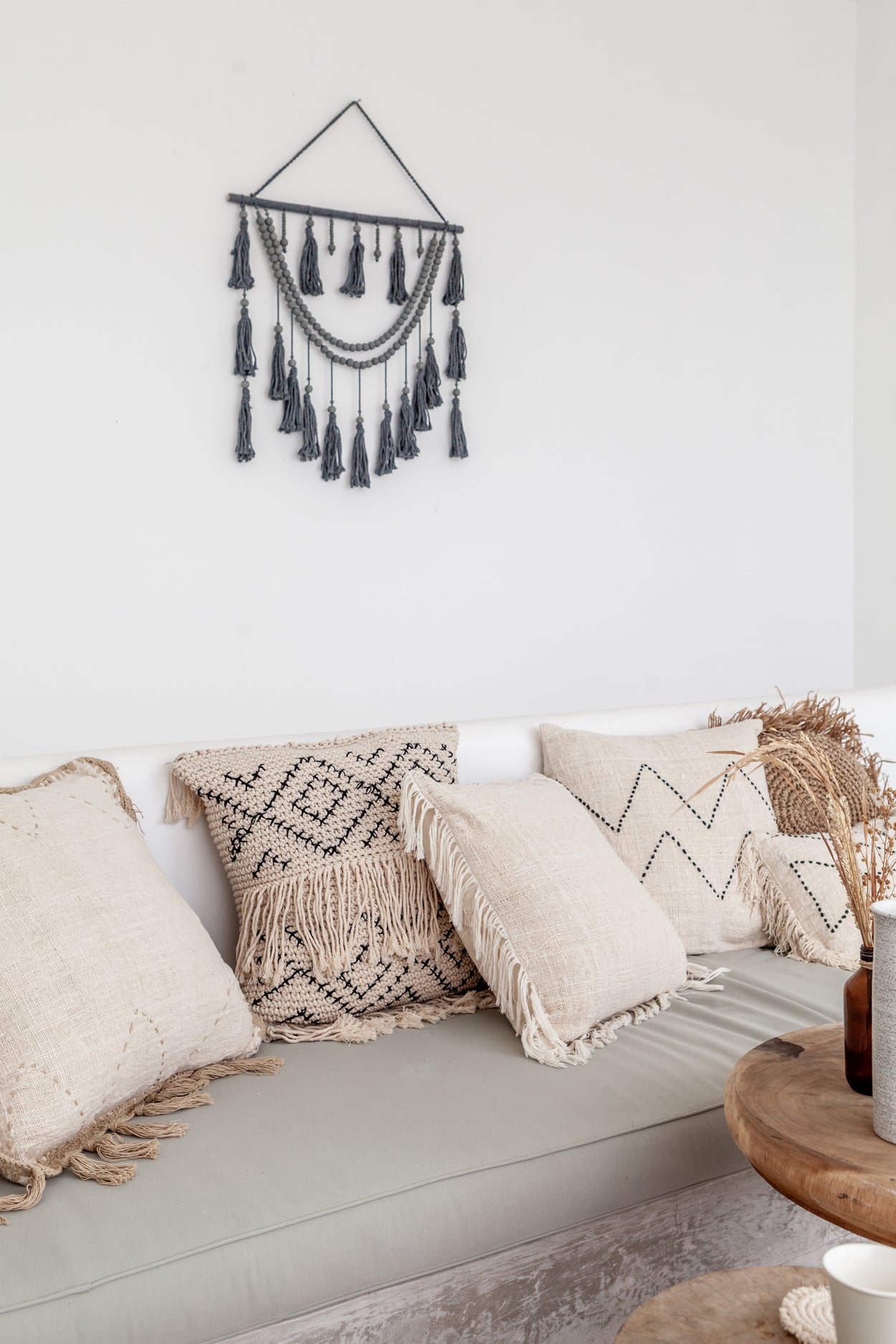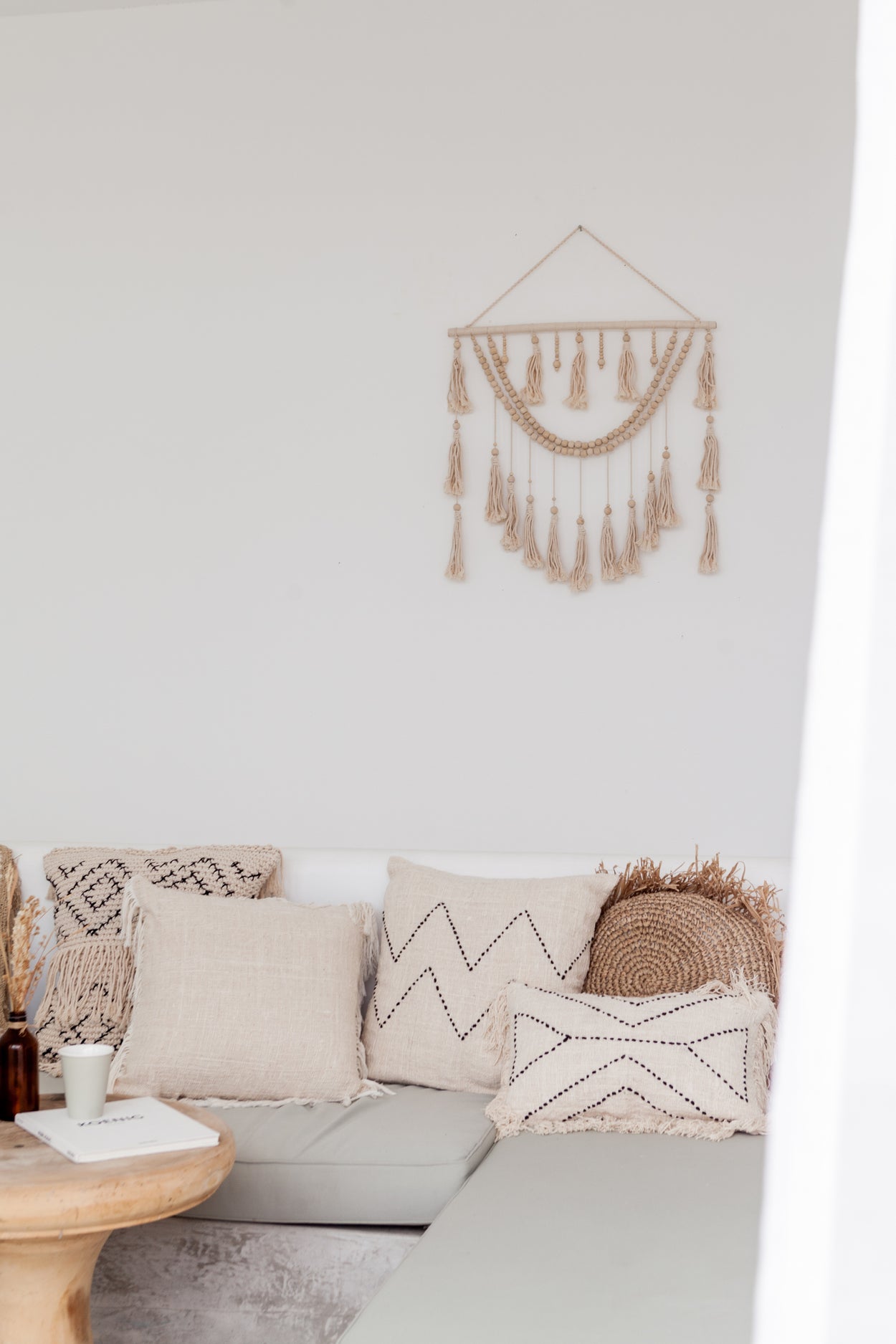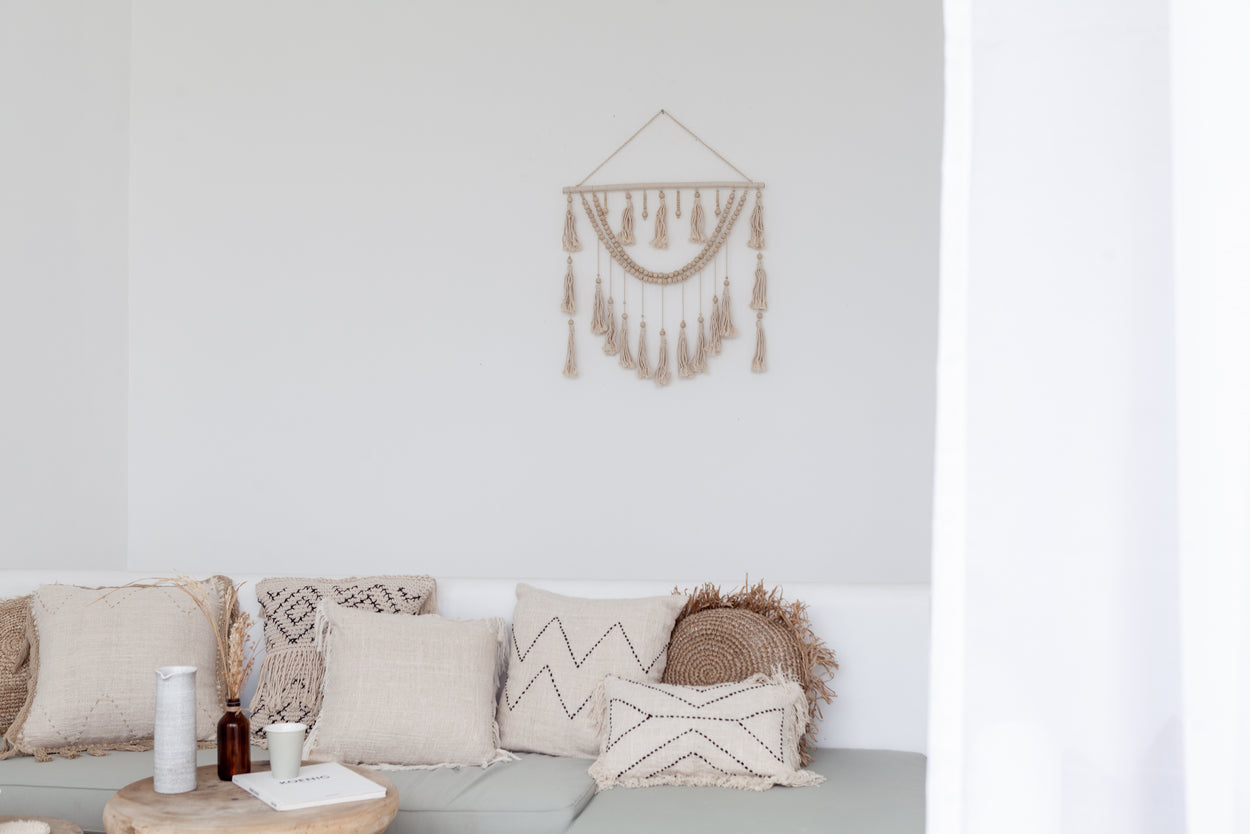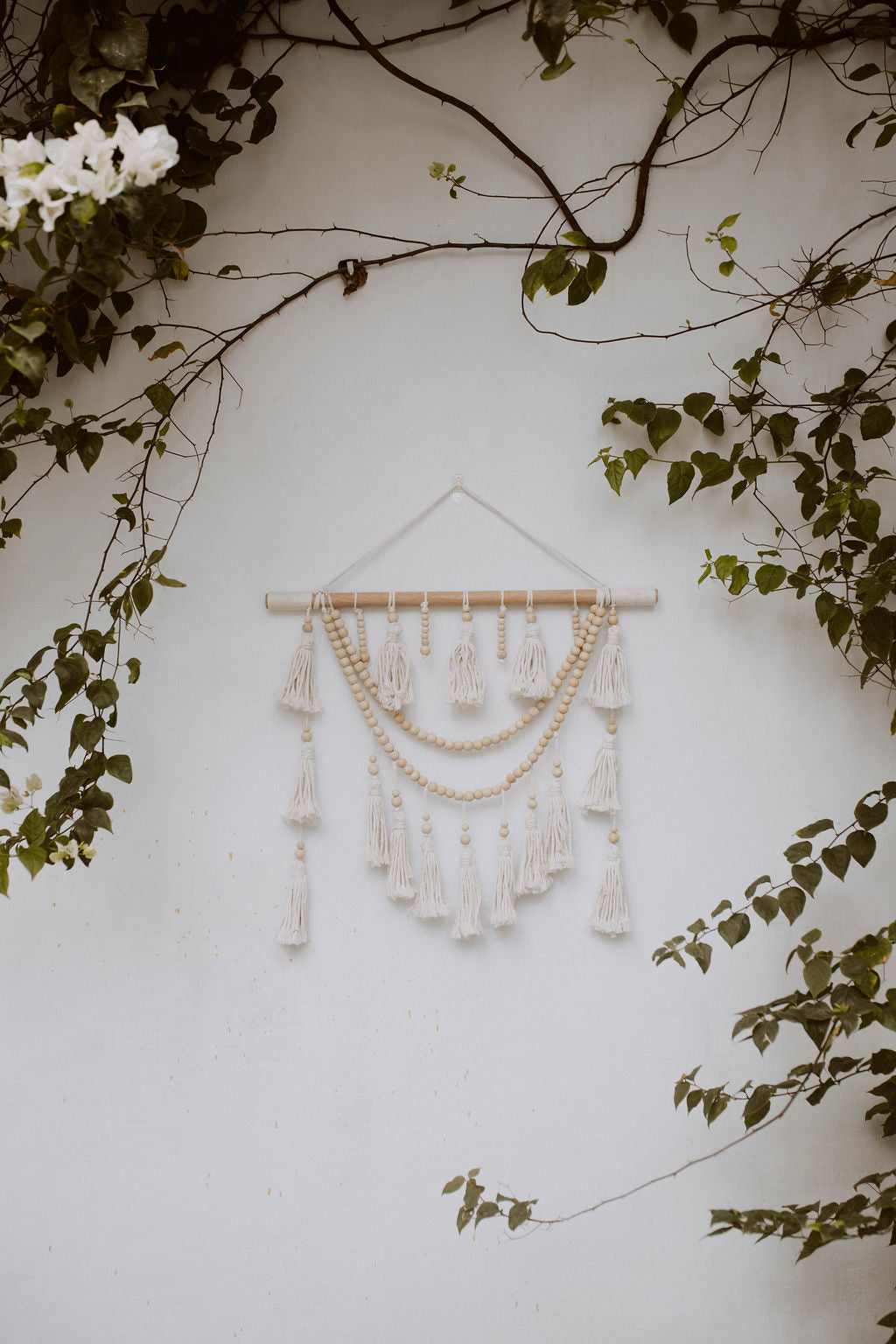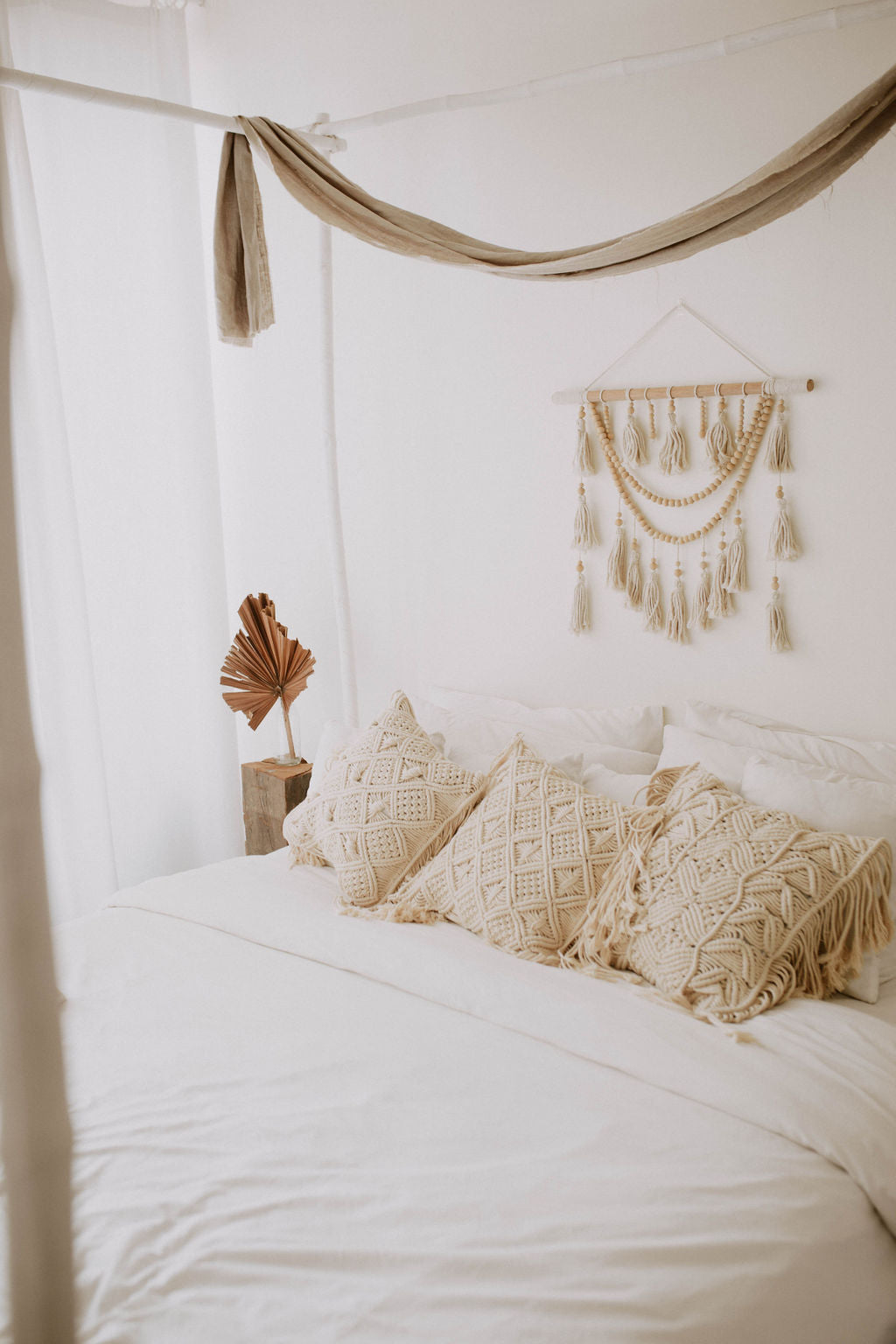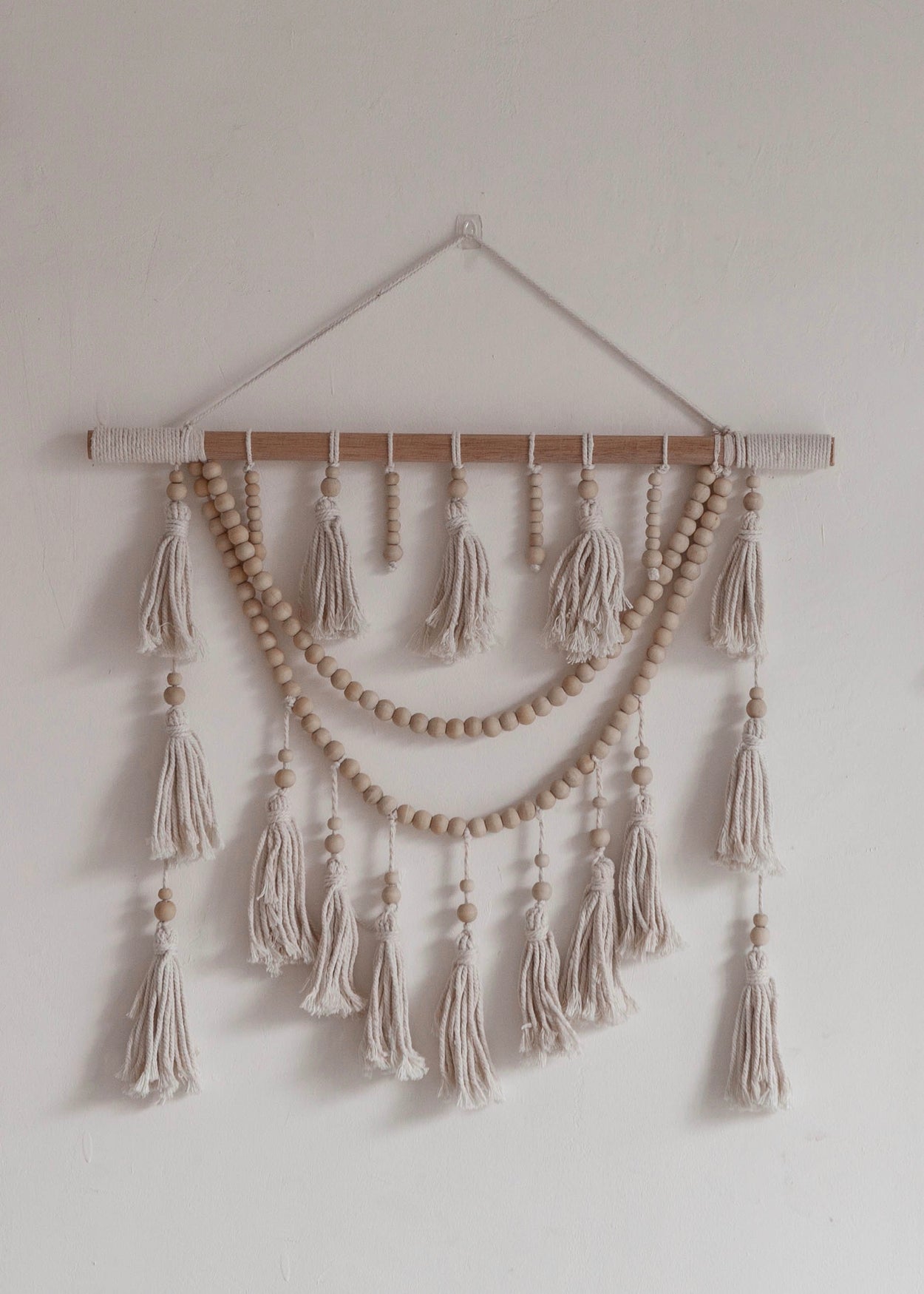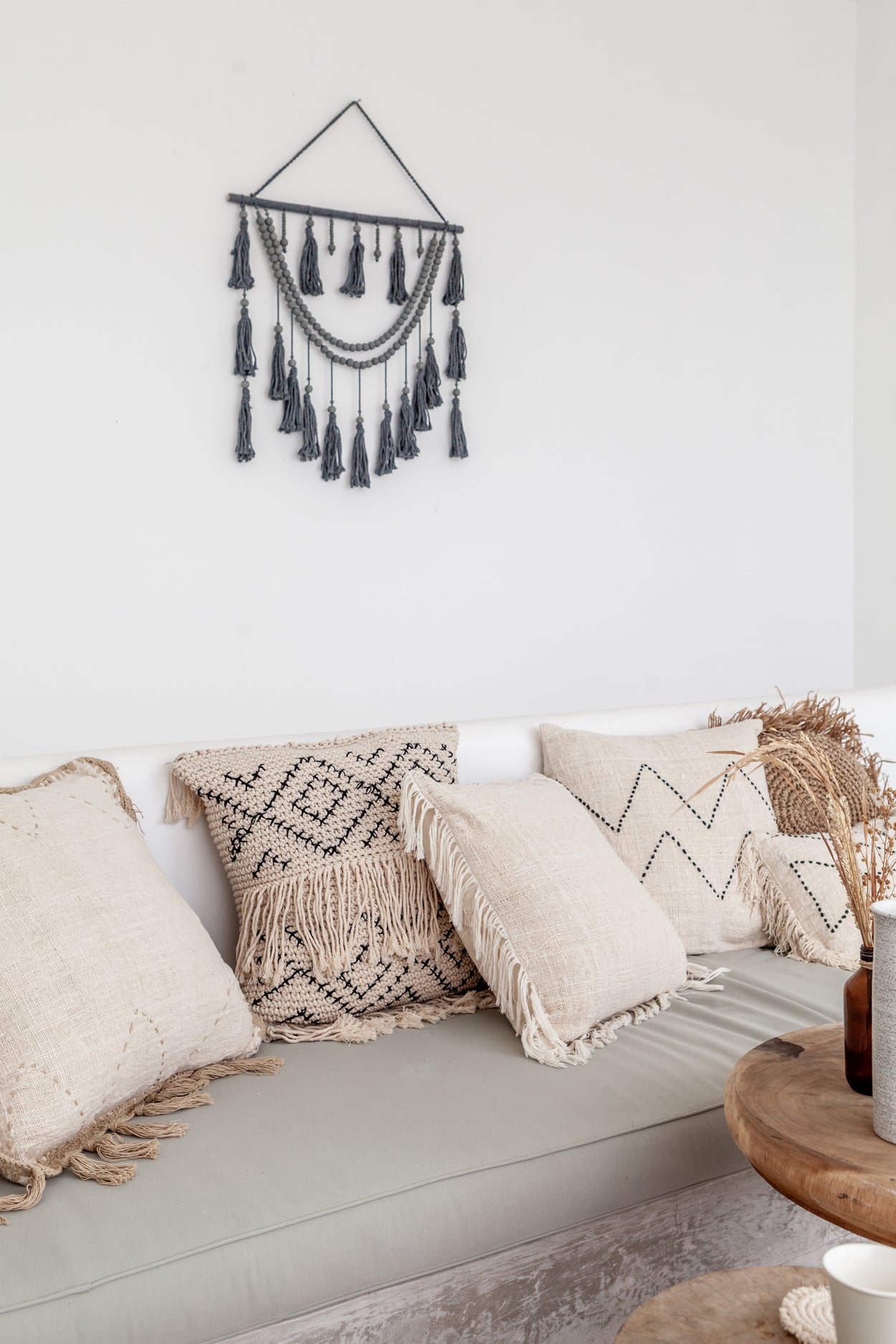 Imperfect Ulu Tassel Wall Hangings
Translation missing: en.product.item.price.price_per_unit_html
Description
Organic cotton tassels and raw coffee wood beads combine to make this beautifully unique, bohemian wall hanging. Dress up your walls with this subtle statement piece.
Handcrafted in Bali, Indonesia with care- just for you.
Imperfections for this item may include loose knots, discolored cord, or missing beads.
Size
29"x24"
Materials 
Coffee Pruned Branches 
Cotton